Following this year's inaugural
China-Central Asia Summit
and 10 years of the Belt and Road Initiative, is China replacing Russian influence in Central Asia? Kazakhstan confounds the narrative.
As a middle power in a dangerous neighbourhood, Kazakhstan might be expected to be under the influence of China, its much more populous neighbour. Kazakhs have long feared a Chinese invasion, or at the least a slow colonisation.
A closer examination suggests Kazakhstan is taking advantage of its strategic location to diversify its partners and pursue its national interests. It could yield some lessons for other middle powers on how to coexist with China.
After decades of Russian domination as a former republic of the Soviet Union, Kazakhstan's post-independence
leader Nursultan Nazarbayev
developed a strategy for a multi-vector foreign policy, seeking to benefit from engagement and cooperation with multiple partners and in overlapping regional initiatives. The new president,
Kassym-Jomart Tokayev
, has doubled down on Nazarbayev's strategy.
Kazakhstan has sought closer links with the United States and European Union, including as a member of the Nato Partnership for Peace. It joined the Organization of Turkic States. It also enthusiastically joined the Russian-led Eurasian Economic Union and was the location where President Xi Jinping unveiled his ambitious
Belt and Road Initiative
.
When it comes to the initiative, Kazakhstan has bent it to its own interests. It offers an opportunity to diversify away from its traditional dependence on Russia. Rather than replacing one dependency with another, Kazakhstan has aligned belt and road projects with its own domestic infrastructure development plan.
Under this plan, Kazakhstan seeks to leverage its
oil and gas resources
to develop processing industries and invest in its minerals and manufacturing and production capacity in other industries.
The picture is complicated by entrenched
elite interests and corruption
, and some belt and road projects have fallen victim to the local kleptocracy. One example is a light rail project for the capital Astana that stands incomplete because of local corruption.
The project was supposed to be funded largely by a loan from the usually commercially savvy China Development Bank, but after transferring funds to a Kazakh partner, hundreds of millions of dollars disappeared before the project could be completed and resulted in the departure of the Chinese partners. It was a lesson for the Chinese side about the political risks of doing business in Kazakhstan.
Nevertheless, Kazakhstan has in most cases provided much of the finance and many of the workers for belt and road projects. It has developed a major new
dry port at Khorgos
, on its eastern border with China, and built new pipeline, road and rail connectivity to the Caspian Sea to its west.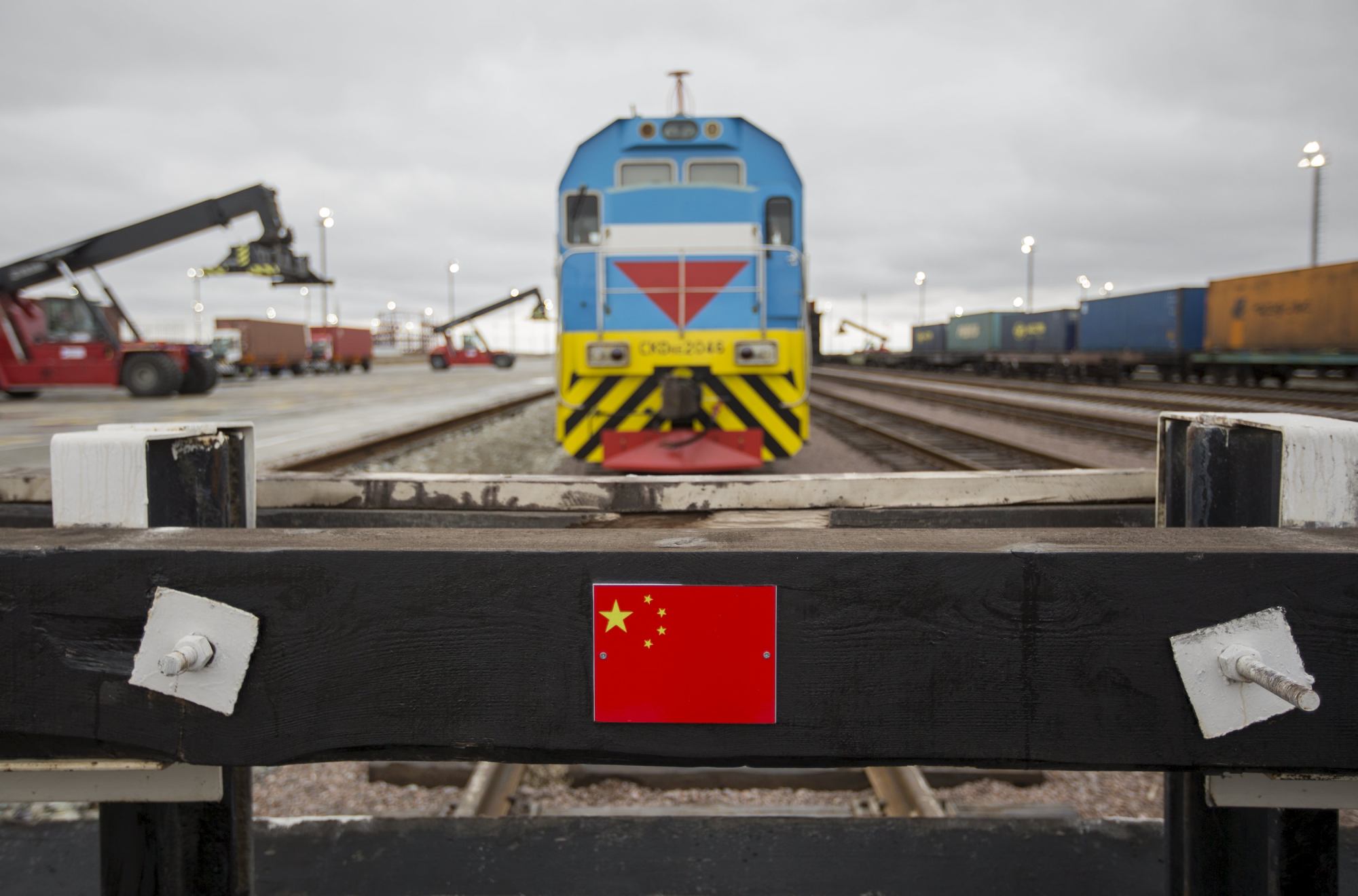 In ensuring these are aligned with its own industrial strategies, projects are geared to local interests. The World Bank has assessed that Kazakhstan could grow its GDP by up to 9 per cent as a result of belt and road investments if the government implements complementary reforms including trade liberalisation and more efficient border crossings.
Like in other countries that border China, there is
widespread anti-China sentiment
in some communities, often tied to social grievances to generate opposition to Chinese investment and infrastructure projects. This opposition tends to arise in communities that have had little contact with China.
In response, the Kazakh government has released a list of "55 projects" with Chinese investment which defused the fears somewhat. Concerns about leasing agricultural land to Chinese interests sparked huge protests, and the government has subsequently kept a tight grip on foreign leases.
If it can develop faster and more efficient rail links to major markets, Kazakhstan has potential to reap more value from agricultural exports. It might well need foreign investment to do so. For now, the US is leading the way, with Tyson Foods' Kazakhstan operations processing and exporting meats to China.
Other major foreign investors are the Netherlands and Switzerland. Chinese firms are
investing in copper
, a vital input for new technologies. In future, green finance will be needed to develop Kazakhstan's potential as a supplier to Europe of green hydrogen.
Xi chose Kazakhstan as
his first overseas visit
after the long isolation of the Covid-19 pandemic. In doing so, he demonstrated the importance of the country to China as a key link in the Belt and Road Initiative as well as being as a valuable supplier of resources and energy.
An added benefit for China is that energy supplies from Kazakhstan do not rely on the chokepoint of the Strait of Malacca. During his 2022 visit, Xi pledged China's support for Kazakh "independence, sovereignty and territorial integrity". That was a useful declaration given fears that Russia could meddle in northern Kazakhstan, where a sizeable Russian-speaking population lives. A stable Kazakhstan is very much in China's interests.
The emerging multipolar world order might suit Kazakhstan, with a relatively declining but still dangerous Russia, a growing China and greater connectivity to the Middle East and Europe. Kazakhstan has shown it can assert its own interests – including, unfortunately, its elite kleptocratic traditions – and direct belt and road projects to its own imperative to develop more trade connections across Eurasia.
If China can succeed in supporting countries such as Kazakhstan in developing more efficient trade corridors spanning the continent, it will succeed in integrating Central Asia
more than Russia
was able to do. On the basis of Kazakhstan's story so far, this need not involve any loss of sovereignty.
David Morris is a senior fellow at the Centre for China and Globalisation, and a research fellow at the Corvinus University of Budapest. His research visit to Kazakhstan was funded by the Erasmus+ Programme of the European Union. Twitter @dm_1earth
EMEA Tribune is not involved in this news article, it is taken from our partners and or from the News Agencies. Copyright and Credit go to the News Agencies, email [email protected]