Hong Kong's insurance sector can offer comprehensive cover for risks faced by companies that invest in Belt and Road Initiative infrastructure projects, drawing on the city's high-level talent and financial capabilities, according to speakers in a panel in Hong Kong on Wednesday.
Companies investing in Belt and Road infrastructure in different countries have special insurance needs that cover a wide range of risks, ranging from rising inflation, high interest rates and geopolitical tensions to climate change, said Anna Wong Wai-kwan, a non-executive director of the city's Insurance Authority and a professor at the University of Hong Kong, in a panel of the two-day Belt and Road Summit.
"The successful implementation of projects and ventures along the Belt and Road countries would depend on comprehensive and effective risk management," Wong said. "This is where Hong Kong as a global risk management centre and regional investment house has a key role to play."
The summit marks the 10th anniversary of the Belt and Road Initiative, Beijing's plan to link dozens of economies in Asia, Europe and Africa around a China-centred trade network.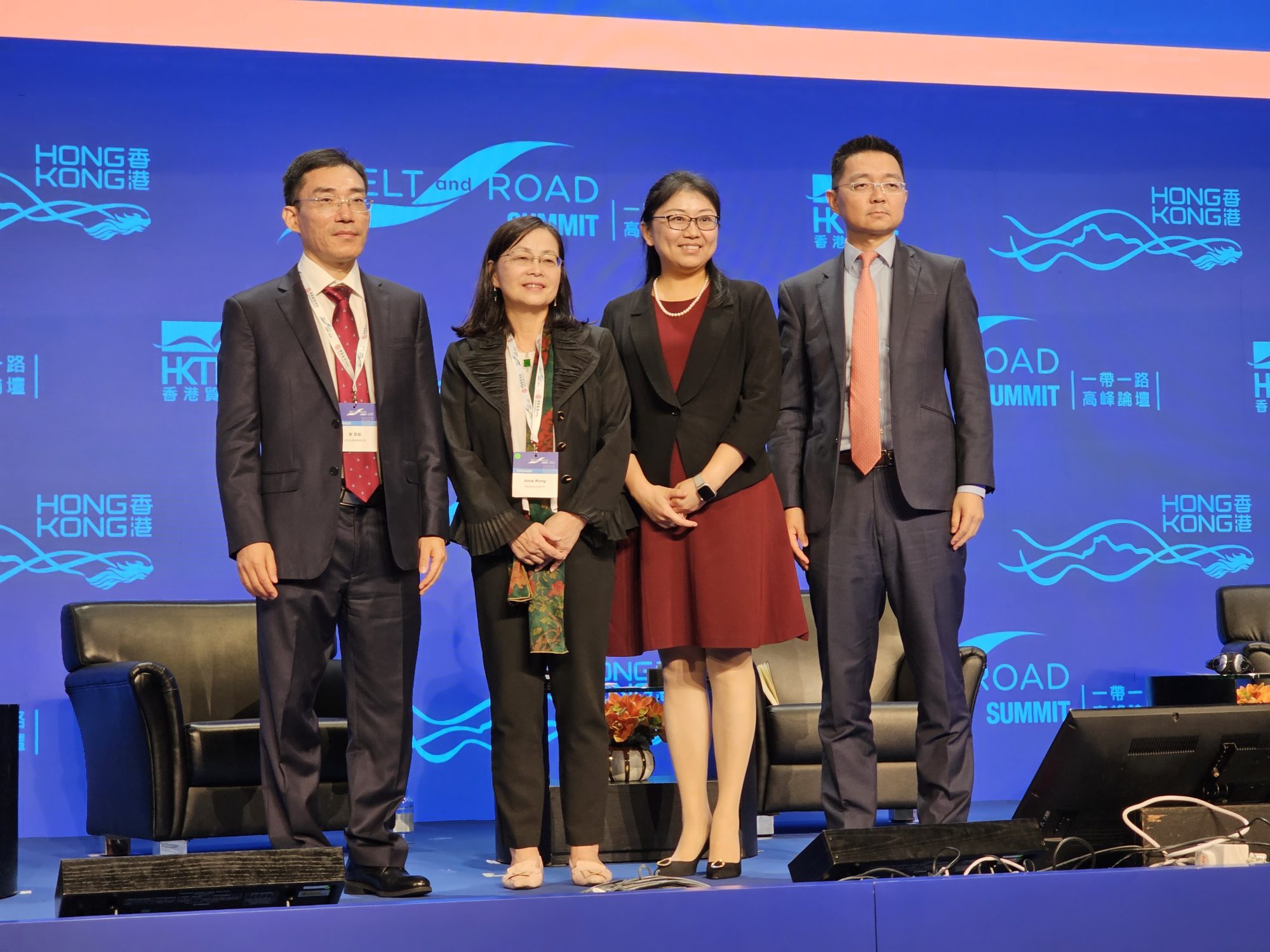 Hong Kong Chief Executive John Lee Ka-chiu in December unveiled a road map to promote the city and make it an insurance hub in Asia. He said the government would develop more measures to allow Hong Kong-based insurers to tap business opportunities in the Greater Bay Area and from the Belt and Road Initiative.
Hong Kong has a big financial talent pool, and good access to data related to climate change, making the city an ideal hub to cater to the insurance needs of Belt and Road projects, according to Jin Shiwei, head of global programmes for Asia-Pacific and Europe at AXA XL, the world's largest property and casualty reinsurer.
"The local talent in Hong Kong can tap into global databases to analyse both the transition risk to a lower carbon economy, as well as the physical risk, which is the damage coming from potential climate change," she said.
Additionally, Hong Kong's active capital markets allow companies to raise funds to fight against natural catastrophes, an important aspect to consider in Belt and Road projects. Jin said some of these projects require 30 to 40 years to complete, meaning insurance needs to cover evolving climate change risks over the full development period.
However, a lot of the Belt and Road projects have yet to conduct full risk assessments when it comes to insurance coverage, said Jia Jingwei, a Hong Kong-based partner at Oliver Wyman, a US-based management consulting firm.
"We have seen insurance being considered only after loans have been provided on a conditional basis [for projects]," Jia said on the same panel.
"Insurance is a great function when it comes to transferring risk or reducing certain risks. Collectively, we should carve out close collaboration … [to provide] a combined offering of finance and insurance solutions."
in recent years Hong Kong's Insurance Authority has promoted the development of captive insurance, whereby a wholly-owned subsidiary insurer provides risk mitigation services for a parent company or related entities. This is also important for big companies involved in the Belt and Road Initiative, said Li Junhang, director and general manager of Sinopec Insurance.
Sinopec Insurance is a Hong Kong-based captive insurer for China Petrochemical (Sinopec Group), the largest oil refiner in China.
"The development of captive insurance in Hong Kong provides flexible insurance solutions for large corporations such as Sinopec, Li said. "We want to encourage more companies to consider setting up captive insurance companies in Hong Kong."
The news is published by EMEA Tribune & SCMP