Pakistan
Bilawal Bhutto is the new foreign minister of Pakistan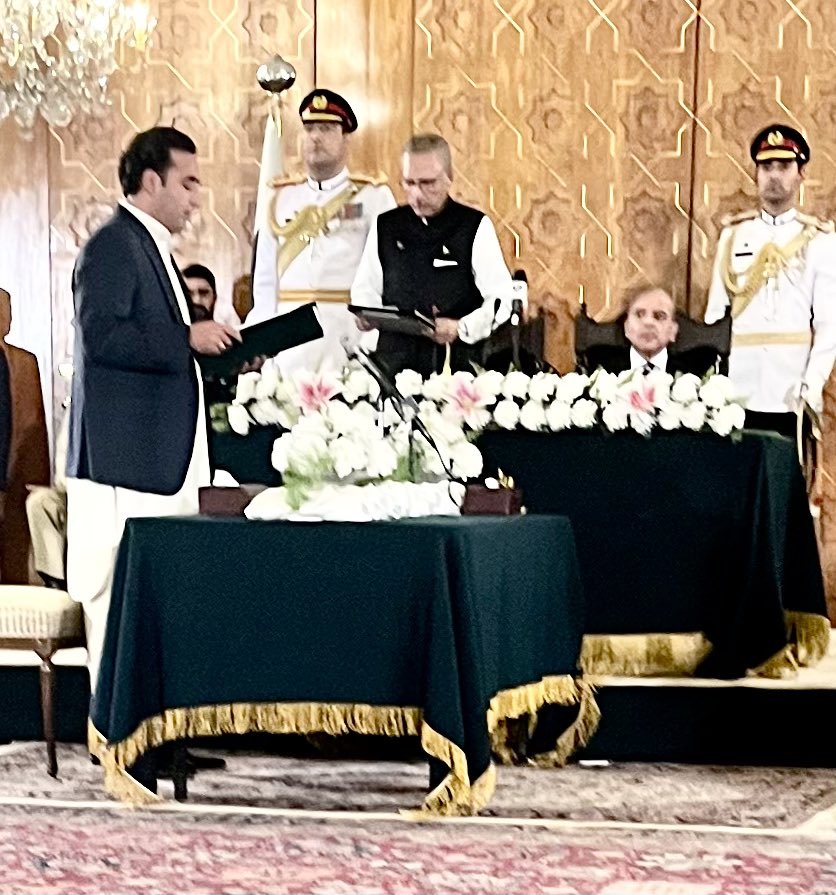 Pakistan: President Bilawal Bhutto Zardari has been sworn in as Federal Minister. According to details, Bilawal was sworn in at the Presidency, which was attended by Prime Minister Shahbaz Sharif, Asif Ali Zardari, Asifa Bhutto, Yousuf Raza Gilani, Shahzain Bugti, and Maulana Asad Mahmood.
Bilawal was sworn in as Federal Minister at the ceremony. President Arif Alvi administered the oath of office to him. After taking the oath, the President shook hands with Bilawal, Prime Minister Shahbaz Sharif hugged him and congratulated him while Bilawal also hugged Asifa Bhutto. It is believed that Bilawal will pay his first visit to Saudi Arabia after becoming the Foreign Minister. Bilawal Zardari is full of support to go to Saudi Arabia with Shahbaz Sharif.
Sources had said that the CEC had confirmed the inclusion of Bilawal in the cabinet. Asif Zardari and Bilawal are likely to meet the Prime Minister, in which the political strategy will be considered.
The reaction of Twitter users to Bilawal Bhutto:
یہ تصویر پیچھا کرے گی۔#امپورٹڈ_حکومت_نامنظور pic.twitter.com/RYhVKGNvUl

— Imran Khan (@ImranRiazKhan) April 27, 2022
آمر ضیاء آج زندہ ہوتے تو پیپلزپارٹی کے چیئرمین اور بھٹو، جسے انہوں نےپھانسی دی،کےنواسےکوحلف اٹھاتےاوراپنے (ضیاء)تخلیق کردہ شریفوں کی امپورٹڈحکومت میں کرائم منسٹرشہباز شریف کی کابینہ کا وزیر بنتے دیکھ کر نہایت خوش ہوتے۔ #امپورٹڈ_حکومت_نامنظور #MarchAgainstImportedGovt

— Shireen Mazari (@ShireenMazari1) April 27, 2022