Aleksandr Bolsjunov (24) og lagkameratene venter i det lengste med å trene på snø. Den russiske OL-favoritten tar ikke på seg skiene før i begynnelsen av november, ifølge treneren.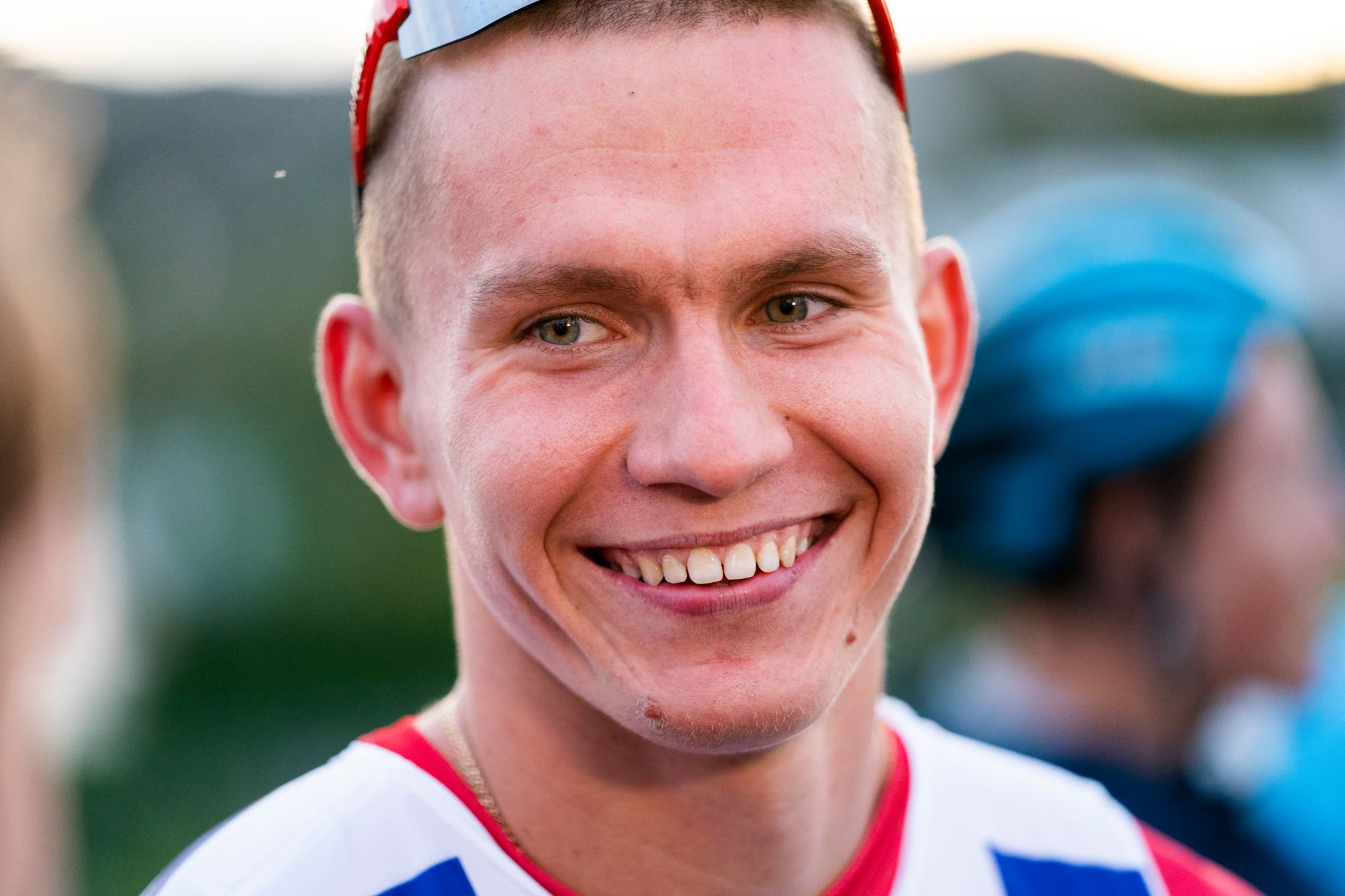 Aftenposten samarbeider med VG-sporten. Derfor får du som Aftenposten-leser også artikler og tjenester som er laget av VG.
Det er langrenn.com som refererer det trener Jurij Borodavko sier til dailyskier.com. Treningsgruppen til løpere som Bolsjunov, Natalja Neprjajeva og Denis Spitsov befinner for tiden på treningsleir i østerrikske Ramsau (1100–1200 m.o.h).
– Vi bruker tiden på rulleski og løping på en mye mindre krevende høyde. Tidlig i november drar vi på snø og i løpet av 5–7 dager har vi fått tilbake skifølelsen, hevder den russiske treneren.
Les også
Bolsjunov-trøbbel fortsetter: – Måtte opereres
– Dette har ingen betydning for Tour de Ski og OL, mener NRKs langrennsekspert Torgeir Bjørn.
Men han tror det kan påvirke sesongstarten for russernes fremste OL-håp. Verdenscupen starter i Finland 26. november.
– Det kan hende at han er redusert de første verdenscuphelgene, sier Bjørn.
Aleksandr Bolsjunov & co. gjør ikke som andre løpere som setter seg i gondolen opp til løypene på Dachsteinbreen 2700 meter over havoverflaten.
Les også
Krüger har tatt OL-grep: – Ønsker å være mer på hugget
– Det er to forskjellige forberedelser man kan gjøre på ski før vinteren. Gå på en isbre i høyden eller i en tunnel i lavlandet. Vi har prøvd tunneler to ganger, begge gangene har halve laget blitt syke. Høyden er vi forsiktig med. Å trene på 2700 meters høyde er en hard belastning. Vi må gå sakte og vær- og føreforholdene er ofte utfordrende. Det er ikke skigåing, men en gåtur på ski. Det blir det lite teknisk utbytte av, mener Borodavko.
– Bolsjunov trener med relativt høy intensitet. Mye mellomhardt. Det er meget utfordrende å gjøre på 2700 meter, påpeker Bjørn.
Vinterens OL går på 1800 meters høyde i Kina.
Aleksandr Bolsjunov har hatt en del å stri med de siste månedene.
Han kunne på grunn av en skade hverken delta for fullt på lagets treningsleir på Krim eller i Estland i sommer.
Men på bryllupsfesten i april var russeren i storform:
I begynnelsen av juli sa Bolsjunov selv til Tass:
– Det har vært noen helseproblemer til nå, men de kan løses. Og jeg håper at om noen dager, i løpet av ei uke, vil jeg begynne å trene for fullt og vil kunne forberede meg målrettet.
Han måtte senere stå over VM i rulleski på grunn av en betennelse i tannkjøttet.
– Han måtte opereres. Han fikk en betennelse i tannkjøttet og fikk feber, forklarte trener Jurij Borodavko til nyhetsbyrået Tass i september.
Torgeir Bjørn har fulgt med på nyhetene fra Russland.
– Det har ikke vært noen ideell oppkjøring for ham. Men disse små avbrekkene påvirker nok Bolsjunov til å prioritere trening på høyere intensitet – og at det er viktigere enn å gå på ski akkurat nå, sier NRKs mangeårige ekspert.