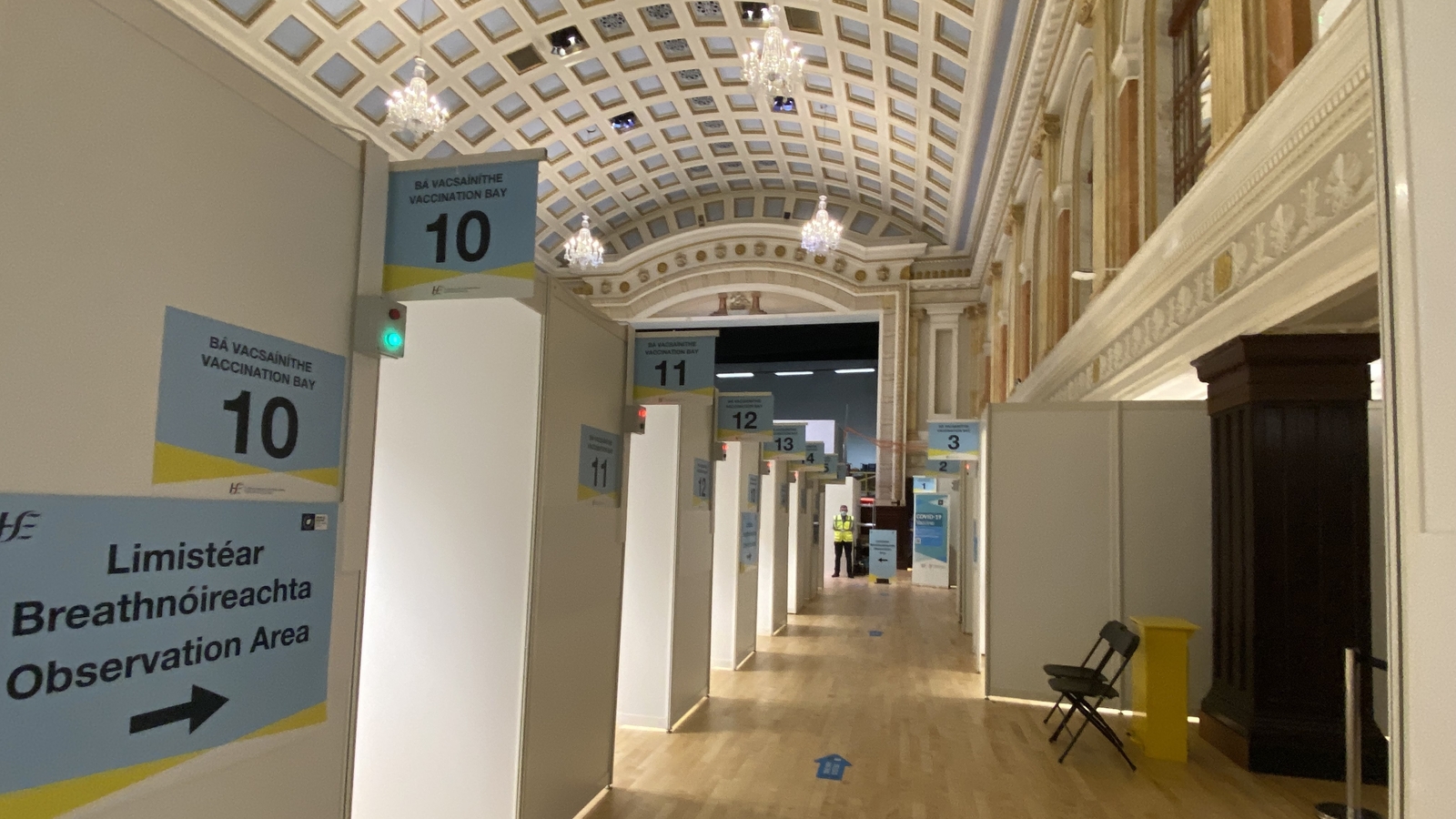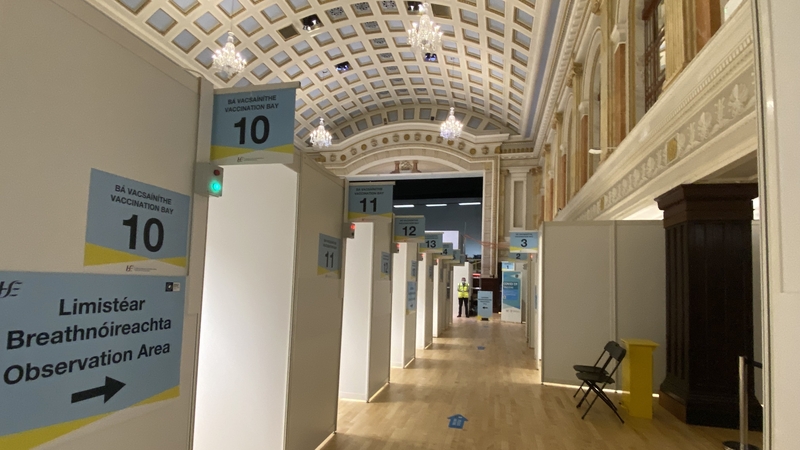 Booster vaccines for the over 50s will be brought forward to the middle of December, Health Service Executive CEO Paul Reid has said.
It was planned that they would begin at the end of December.
Speaking on RTÉ's Morning Ireland, Mr Reid said that from next week, booster vaccines wil be given to people who are medically vulnerable, which he said was around 470,000 people.
He said while hospitals remain stretched, actions taken last week to try to mitigate risk across the hospital system is helping by keeping the priority on urgent elective care and Covid cases.
As of this morning, there were 556 people with Covid-19 in hospital, down 32 on the same time yesterday.
There were 126 patients in ICUs with the virus.
Mr Reid also said there has been a massive scale up of testing capacity, which has been expanded with extra centres, extra hours, and private testing.
He said over one million PCR tests were carried out over a six week period, which breaks down to between 4% and 5% of the population being tested any given week and that over the last seven days more 210,000 PCR tests were completed in labs.
"We are still having high positivity rates of between 15 and 19%," he said.
---
---
Mr Reid said three further centres will be opened next week and the HSE is also availing of the Defence Forces and redeploying staff to help with testing.
He said the HSE will will look at all options in terms of the rollout of vaccines to young children once a decision is made by Government.
Yesterday, the EU's drug regulator approved the use of Pfizer-BioNTech's Covid-19 vaccine for children between the ages of five and 11.
Mr Reid said the HSE is looking to finalise an operating model for administering the vaccine in a "safe and pleasant environment," and in the most efficient way with "480,000 children" eligible for it.
Yesterday, the Department of Health reported a further 4,764 cases of Covid-19.
Chief Medical Officer Dr Tony Holohan said Covid-19 incidence remains "concerningly high", with 62,401 cases reported in the last 14 days.