The failure of economic governance by Western-led organisations had led to the recent expansion of the Brics emerging-markets group, Brazilian President Luis Inacio Lula da Silva told the United Nations General Assembly on Tuesday.
In his first speech at the UN since his election last October, Lula criticised the inertia of developing countries in not pushing back harder, saying that "when institutions reproduce inequalities, they are part of the problem and not the solution".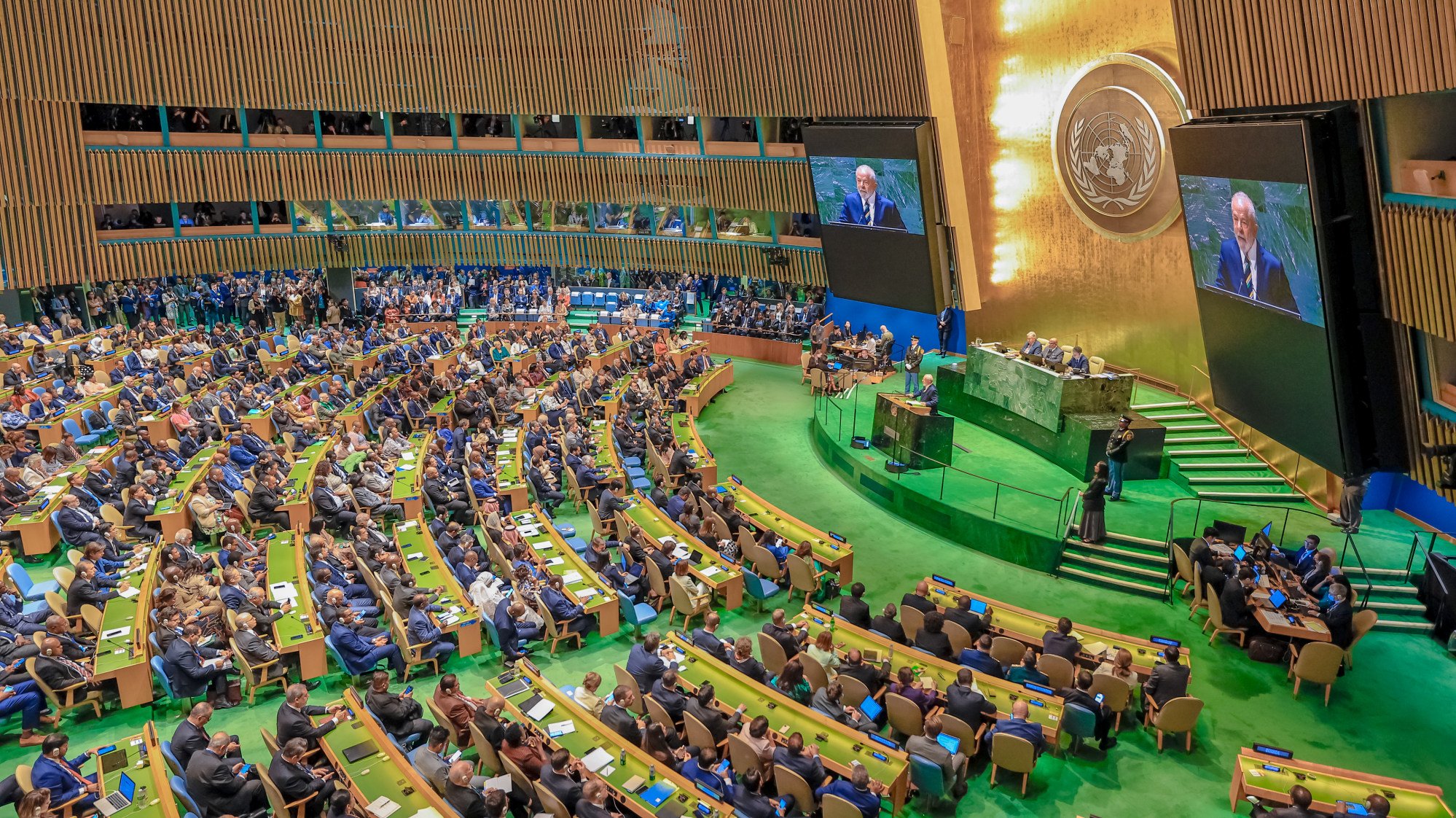 Lula specifically called out the International Monetary Fund, which made US$160 billion available in special drawing rights to European countries in 2022 while African countries only received US$34 billion. The instrument, created by the fund in 1969, works to supplement the official reserves of member countries.
Brics – an acronym for Brazil, Russia, India, China and South Africa – "emerged in the wake of this immobility [of developed economies] and constitutes a strategic platform to promote cooperation between emerging countries," Lula said.
He added that the recent expansion of the group, which accepted six new members last month, "strengthens the struggle for an order that takes into account the economic, geographic, and political plurality of the 21st century".
Lula contended that Brics members – which, effective January 1, will include Argentina, Egypt, Ethiopia, Iran, Saudi Arabia and the United Arab Emirates – "are a force working for a more equitable global economy in a context of a serious crisis of multilateralism".
The expansion has largely been regarded as a diplomatic coup for China, giving it more clout against US-led groupings and expands Beijing's influence in the Middle East.
Brazil was initially concerned that its sway would be diluted in a larger organisation and feared it might be construed as an "anti-Western organisation" but acquiesced to China's insistence.
In turn, Brasília sought Beijing's support for its long-standing bid to become a permanent member of the UN Security Council.
China ratified the final declaration of the Brics summit last month, which called for a "more democratic, representative, effective, and efficient" UN through "comprehensive reform," and championed greater involvement of emerging nations "including in the Security Council".
However, recent developments have cast doubt on the level of China's endorsement. Last week, China released a Security Council reform proposal that suggested expanding the roster of rotating members without altering the list of five permanent members or their veto privileges – effectively bypassing Brazil's aspirations for a permanent seat.
The so-called P5 are the United States, Britain, France, Russia and China.
Mauricio Santoro, a fellow at the Brazilian Navy's Centre for Political and Strategic Studies, said that China had not delivered the support it has been promising Brazil "for at least 20 years".
Santoro said that any Security Council expansion would also need to factor in the candidacies of India, Japan and Germany. Some of those candidacies are opposed by permanent members and would likely not garner Chinese support.
He added that Brazil agreed to the Brics expansion to "keep up appearances with China", the main beneficiary, and that the lack of diplomatic and political will meant that no substantial UN reforms were likely anytime soon.
Even so, Santoro said he did not expect the issue to have much immediate impact on broader Brazil-China relations.
China is expected to play a central role in Brasília's foreign policy agenda over the next two years. Brazil is to chair the Group of 20 meeting in 2024 and host the 2025 Conference of the Parties, a UN flagship event for climate-change negotiations.
"The goals of both countries help in this rapprochement. China is a key player in the dialogue on global governance reform, and Brazil wants Beijing to be more involved in diplomatic initiatives to fight global warming," Santoro said.
EMEA Tribune is not involved in this news article, it is taken from our partners and or from the News Agencies. Copyright and Credit go to the News Agencies, email [email protected]