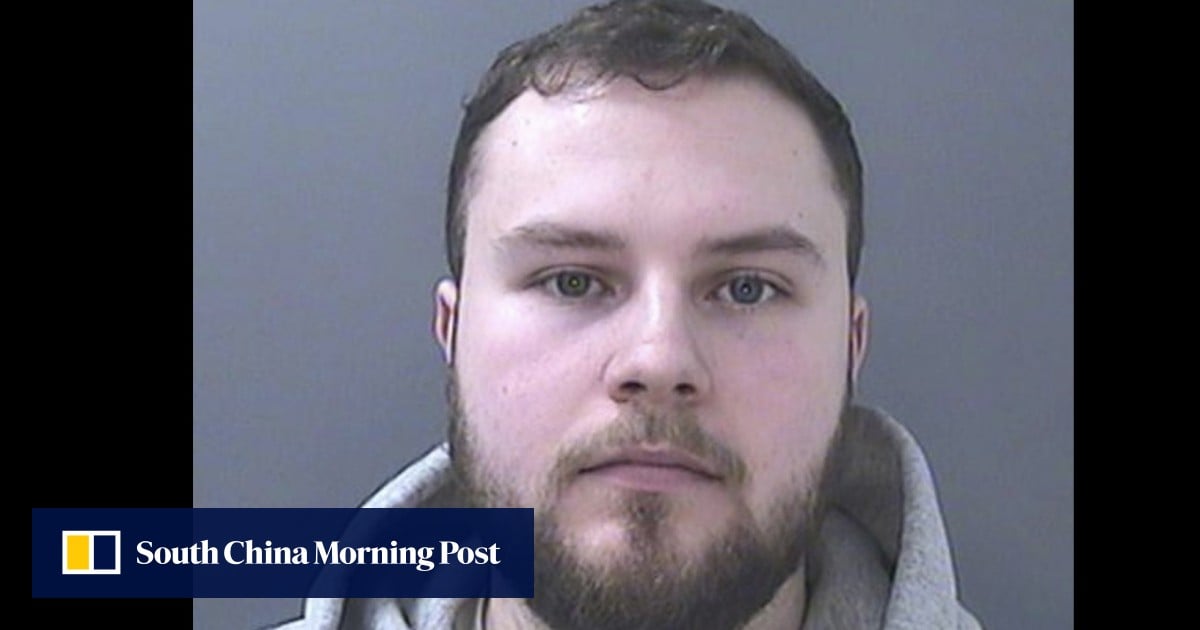 A British police officer was jailed for life on Wednesday for grooming dozens of young girls into sharing explicit images of themselves through Snapchat, in the latest shocking case involving a serving officer.
Lewis Edwards, 24, admitted to 162 offences of child sexual abuse against girls aged 10 to 16, who he also blackmailed with the threat of exposure, Britain's Crown Prosecution Service (CPS) said.
Edwards posed as a teenage boy to target more than 200 girls between 2019 and February this year and manipulate them into sending him indecent images.
Despite some of the victims begging him to stop, he demanded further images, becoming increasingly threatening and blackmailing them into complying out of fear he would expose them, prosecutors said.
In one case, prosecutors said Edwards threatened to bomb the house of a victim and shoot her parents if she stopped sending him images.
He had received some of the images while on duty as an officer working in South Wales. Following his arrest detectives discovered heavily encrypted electronic devices alongside a blackmail manual.
"The crimes committed by Lewis Edwards are despicable and the public will be as shocked and sickened as we are that such appalling offences were committed by a serving police officer," said Danny Richards, assistant chief constable of South Wales Police.
Edwards, who was sacked after his arrest, was given a life sentence at Cardiff Crown Court and will spend a minimum of 12 years in jail.
"He has caused significant harm to the victims, to their parents, their siblings and their wider families," Judge Tracey Lloyd-Clarke said.
"It is clear that he not only gained sexual gratification from his offending but that he also enjoyed the power and control that he had over these young girls. His reaction to their distress can properly be described as cruel and sadistic."
Many of the victims and their families sat in the packed public gallery for Wednesday's sentencing hearing at Cardiff Crown Court, but Edwards refused to attend.
Snapchat said in a statement that it works "in multiple ways to detect and prevent this type of abuse, including using cutting-edge detection technology."
"We have extra protections for under-18s and recently added a new pop-up warning for teens if they are contacted by someone who they don't know," the California-based company said.
Trust in Britain's police forces has been badly damaged in recent years following a series of major scandals, including officers being convicted for murder and rape.
London's Metropolitan Police, the country's largest force, said this year it was reviewing its handling of previously closed complaints made against nearly 1,100 officers and staff over the last decade, including allegations of sexual assault.
EMEA Tribune is not involved in this news article, it is taken from our partners and or from the News Agencies. Copyright and Credit go to the News Agencies, email [email protected] Follow our WhatsApp verified Channel