Canada
's province of Manitoba elected First Nations politician Wab Kinew as its leader on Tuesday, making him the first indigenous person voted in to head a provincial government.
Kinew, of the New Democratic Party, will take power with a majority government.
"This is a great victory for all of us in Manitoba," Kinew told a crowd of cheering supporters in provincial capital Winnipeg.
"I know a lot of people in the big cities they looked down on us here in Manitoba. But look what little old Manitoba did tonight. Manitoba did something more progressive than any of those big cities ever did."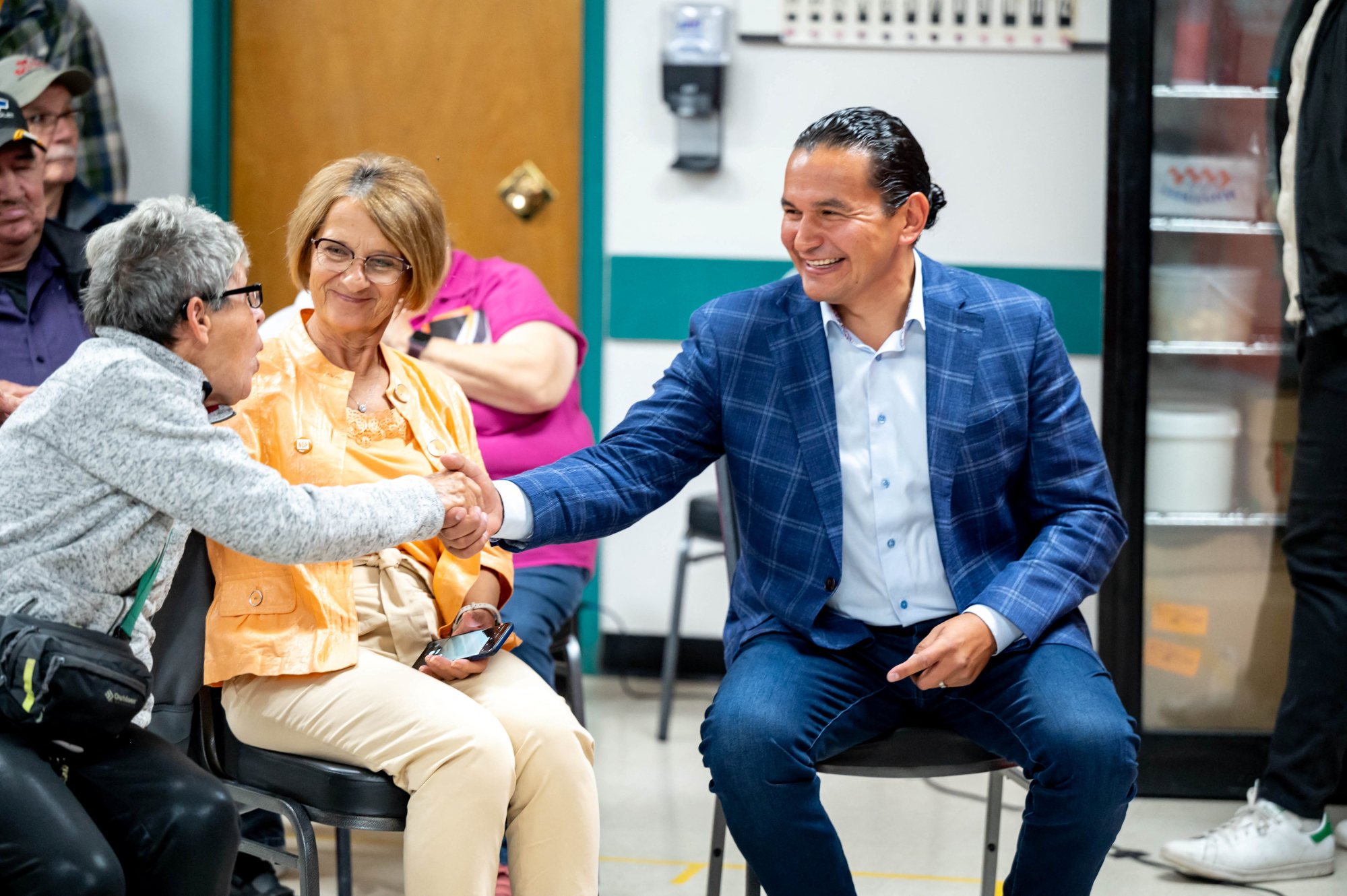 Kinew, originally from the Ojibways of Onigaming First Nation in northern Ontario, is a former journalist and author.
"He's a great communicator and knows how to navigate the media universe," University of Winnipeg professor Felix Mathieu said, adding that Kinew had "stood out for his political ease" in a televised debate, where he had "unquestionably" emerged victorious.
Canada recognises three groups of indigenous peoples: First Nations, Inuit and Metis.
About 18 per cent of Manitoba's population is indigenous, and the province was led by a Metis premier in the late 1800s.
The country's First Nations people gained the right to vote in federal elections in 1960.
The Assembly of Manitoba Chiefs hailed Kinew's win as "a powerful affirmation of increased inclusivity and First Nations' participation and representation within Manitoba's political landscape."
Between the late 19th century and the mid-1990s about 150,000 aboriginal children were forced into 139 residential schools across the country, where they were cut off from their families, language and culture.
EMEA Tribune is not involved in this news article, it is taken from our partners and or from the News Agencies. Copyright and Credit go to the News Agencies, email [email protected] Follow our WhatsApp verified Channel