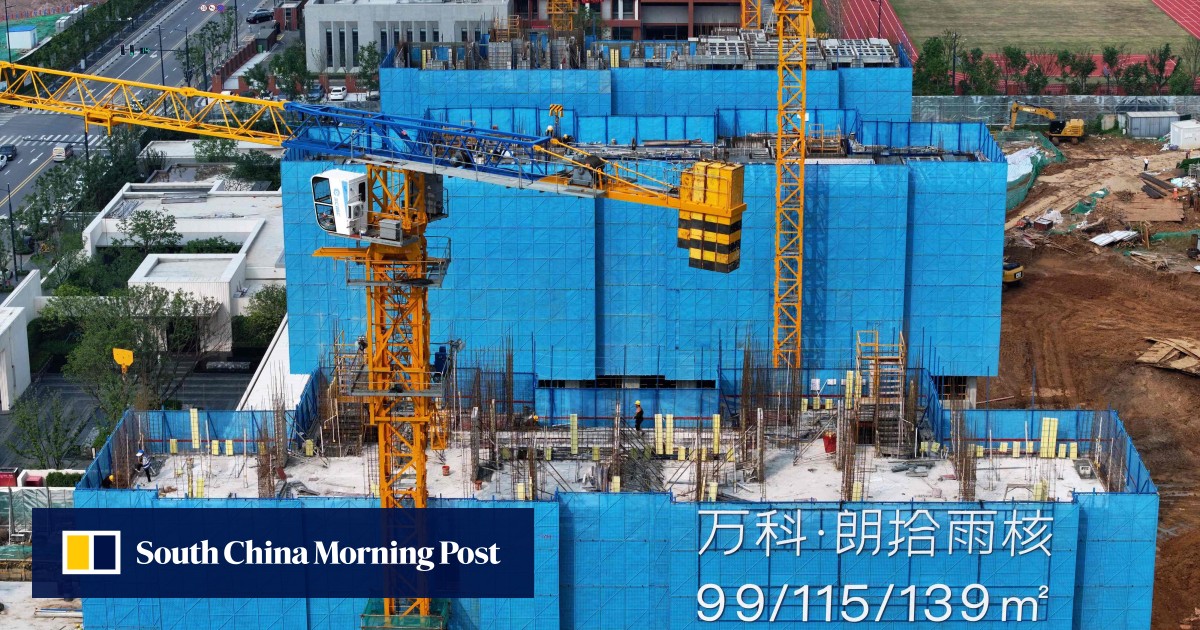 China's lofty goal of dethroning the United States to become the world's largest economy has been cast further into doubt given yawningly different growth realities and outlooks.
And the gap could expand again this year given the depreciation of the yuan and the latest economic forecasts by the International Monetary Fund, which cut China's expected expansion for 2023 from the 5.2 per cent predicted in July to 5 per cent on Tuesday.
The latest "World Economic Outlook" published by the Washington-based fund also revised down next year's forecast for China's economic growth from 4.8 to 4.2 per cent.
In turn, the IMF revised up its estimates for the US economy in 2023 from 1.8 to 2.1 per cent and from 1 to 1.5 per cent for 2024.
"China is facing growing headwinds from its real estate crisis and weakening confidence. Among emerging markets and developing economies, the consumption shortfall is particularly large in China, reflecting tight restrictions on mobility during the Covid-19 crisis," the outlook report said.
Wang Yongli, general manager at China International Futures, attributed the divergence to different economic structures and cycles in a recent report.
He warned that the coronavirus pandemic, US-led containment and local government debt have further complicated challenges for China, leading to weak investment and exports.
The financial standing of American families and businesses, though, emerged from the pandemic largely unscathed, while consumption also remained strong after the deluge of capital inflow triggered by the Federal Reserve's interest rate increases benefited the US economy.
Wang, however, still sees "a window of opportunity" for China.
"It's exigent to roll out measures to boost consumption, like cash vouchers, and the government, while carrying on with reforms, should discipline itself, refrain from interfering with the economy and uphold law and equality to unleash further growth," he said.
Wang Huiyao, founder of the Centre for China and Globalisation, a Beijing-based non-governmental think tank, argued China's economic fundamentals remained solid, attributing the difference in outlooks to exchange rate issues.
"As long as it can maintain an annualised rate of 4-5 per cent, China still stands a decent chance to surpass the US by 2035," said Wang Huiyao.
Beijing has never set an explicit goal
of surpassing Washington economically, although its modernisation goal of doubling per capita gross domestic product (GDP) by 2035 suggested an overtaking by around 2030.
In May, China's state planner, the National Development and Reform Commission, blamed high inflation and a strong US dollar for the growing gulf between China and the US.
China's GDP was 64.5 per cent the size of the US' in the first half of 2023, slipping to the lowest level since 2020, when a robust post-Covid recovery failed to materialise in China and the US economy fared better than expected.
The changing perception of China's development trajectory amid its rivalry with the US will have far-reaching implications, analysts said.
US research firm Rhodium Group went so far as to suggest China could not catch up with the US in terms of GDP "in this century, let alone this decade," blaming its many stalled reforms.
"For developing countries, the relative allure of liberal markets versus China's 'state capitalism' approach will shift in ways that require policymaker and business leader attention," the group said last week.
EMEA Tribune is not involved in this news article, it is taken from our partners and or from the News Agencies. Copyright and Credit go to the News Agencies, email [email protected] Follow our WhatsApp verified Channel