Audrey Nugent, Director of Global Advocacy at the World Green Building Council, will be sharing her views on how policy can drive transformative change in the built environment.
Leading up to COP28 and the Global Stocktake, Nugent's presentation will highlight the existing policy gap in the building and construction sector and outline the crucial role that cross-cutting building policies can play in transforming the built environment and achieving the goals set forth in the Paris Agreement.
Former Secretary for the Environment, Wong Kam-sing, and former Undersecretary for the Environment, who is now the Chief Development Strategist at the Institute for the Environment, Hong Kong University of Science and Technology, Christine Loh, will also be speaking at the conference.
Other heavyweight speakers will delve into various important topics, such as promoting sustainable development and striving towards carbon neutrality, Hong Kong's international carbon market, retro-commissioning and retrofitting as strategies for enhancing energy efficiency and reducing carbon emissions in existing buildings, and creating a sustainable, inclusive and thriving community.
Donald Choi, Executive Director and Chief Executive Officer of Chinachem Group, will be sharing his views on "Harnessing the Power of Partnership: Tenants, Customers and Stakeholders".
A glimpse of Nina Park
During the conference, attendees will have the opportunity to explore five booths that highlight different approaches and innovations in fostering sustainable development or community building.
One of them is Nina Park, a project by the Group, which is set to open at the end of December this year.
Nina Park is an exciting development as it will be Hong Kong's first and only wood fossil park. The park incorporates a number of sustainability elements, demonstrating the commitment to environmental conservation and promoting sustainable practices.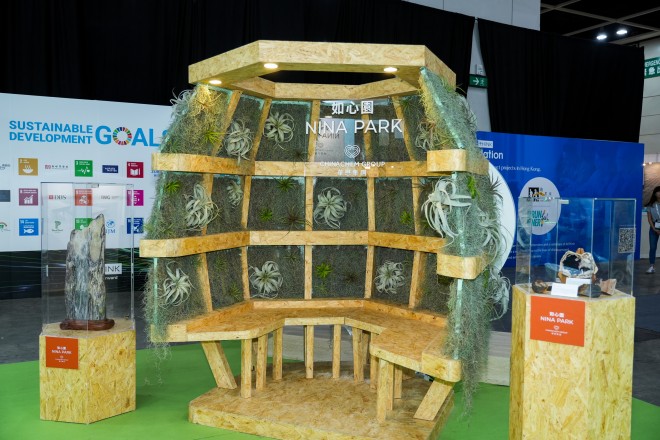 Nina Park and its facilities cover an expansive area close to 70,000 square feet. It boasts the largest collection of wood fossils among urban parks in Asia. These remarkable wood fossils were all collected by the late Nina Wang, the Founder of Chinachem Group.
The park aims to educate and engage visitors through a range of exciting educational activities and initiatives. These educational programmes will provide valuable insights into the importance of sustainability, environmental conservation, and the significance of wood fossils in our natural history.
At the conference, attendees will also have an opportunity to learn about CCG Hearts, a membership rewards programme that combines the offerings of the Group's hotels, shopping malls, Central Market and cinema.
CCG Hearts goes beyond being just an integrated membership rewards programme. It serves as a platform that promotes mutual support and encourages community service, aiming to create a more liveable city together.
Meanwhile, Formwork.io, a startup which has been selected for the CCG Accel programme, together with two other startups including Blue Sky Energy Technology and Fashion Clinic, will be showcasing their innovative solutions at the conference.
Co-creating a blueprint for a net zero city
Since the inaugural Chinachem Group Sustainability Conference in 2019, the Group has been inviting representatives from the government, non-profit organisations, academia and the business sector to create a platform where these diverse stakeholders can come together, participate and contribute towards the advancement of sustainable development.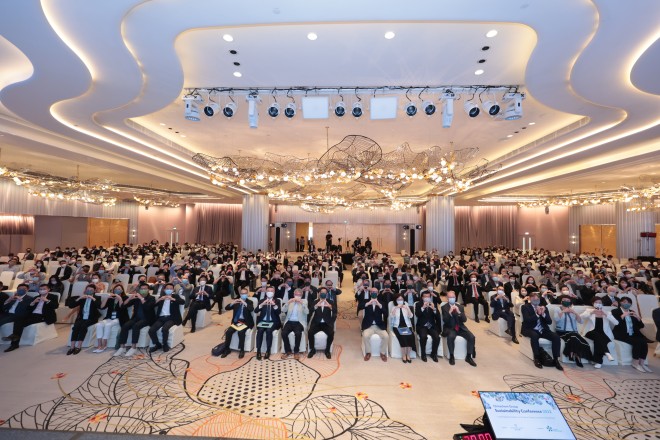 Sustainability cannot be achieved in isolation. It requires collective thought and action from various stakeholders. This is precisely why the Group organises its annual sustainability conference, bringing together thought leaders from different sectors.
By gathering experts and professionals in sustainability, the conference becomes a vital rallying point for discussions and collaborations aimed at advancing sustainable development.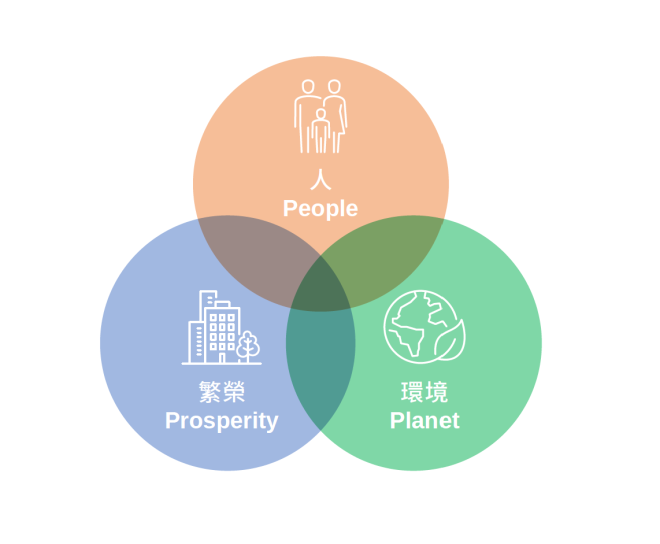 In the face of the challenges posed by a rapidly ageing city, the Group remains dedicated to community building by placing equal importance on social and environmental values alongside profit.
The Group's commitment to creating a more liveable environment and shared value for the community is commendable. In line with this commitment, the Group has once again partnered with the Hong Kong Green Building Council to organise the annual sustainability conference.
Through this platform, the Group aspires not only to contribute to society, but also to draw greater industry and public attention to sustainable development with a view to building a more sustainable, liveable city together.
The Group not only talks about sustainable development but also walks the talk. In addition to developing a sustainability framework, the Group has formulated short-, medium-, and long-term goals, strategies and a roadmap aligned with the United Nations Sustainable Development Goals.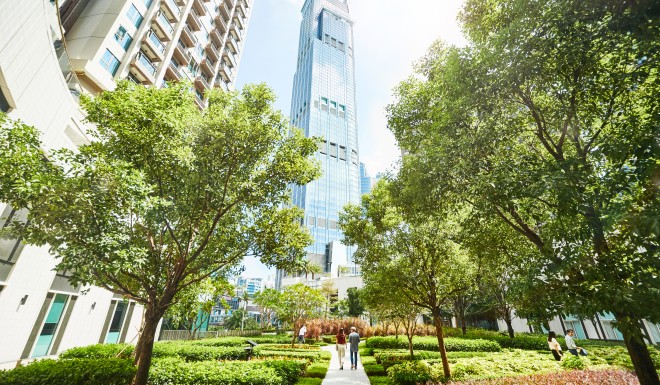 In line with the business strategies and vision, the Group has introduced the Green Finance Framework to guide each green finance transaction and channel capital towards sustainability projects that generate positive environmental outcomes.
Moving forward, the Group remains dedicated to advancing the adoption of greener construction methods across the industry. By prioritising sustainable practices, the Group aims to contribute to creating a more environmentally friendly and liveable city in Hong Kong.
Join us at this sustainability conference to connect with fellow sustainability enthusiasts, gain valuable insights, and explore practical solutions for creating a greener and more inclusive future.
Register now: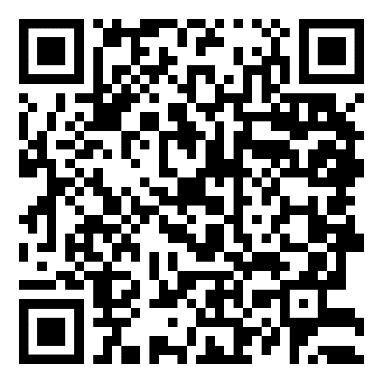 The news is published by EMEA Tribune & SCMP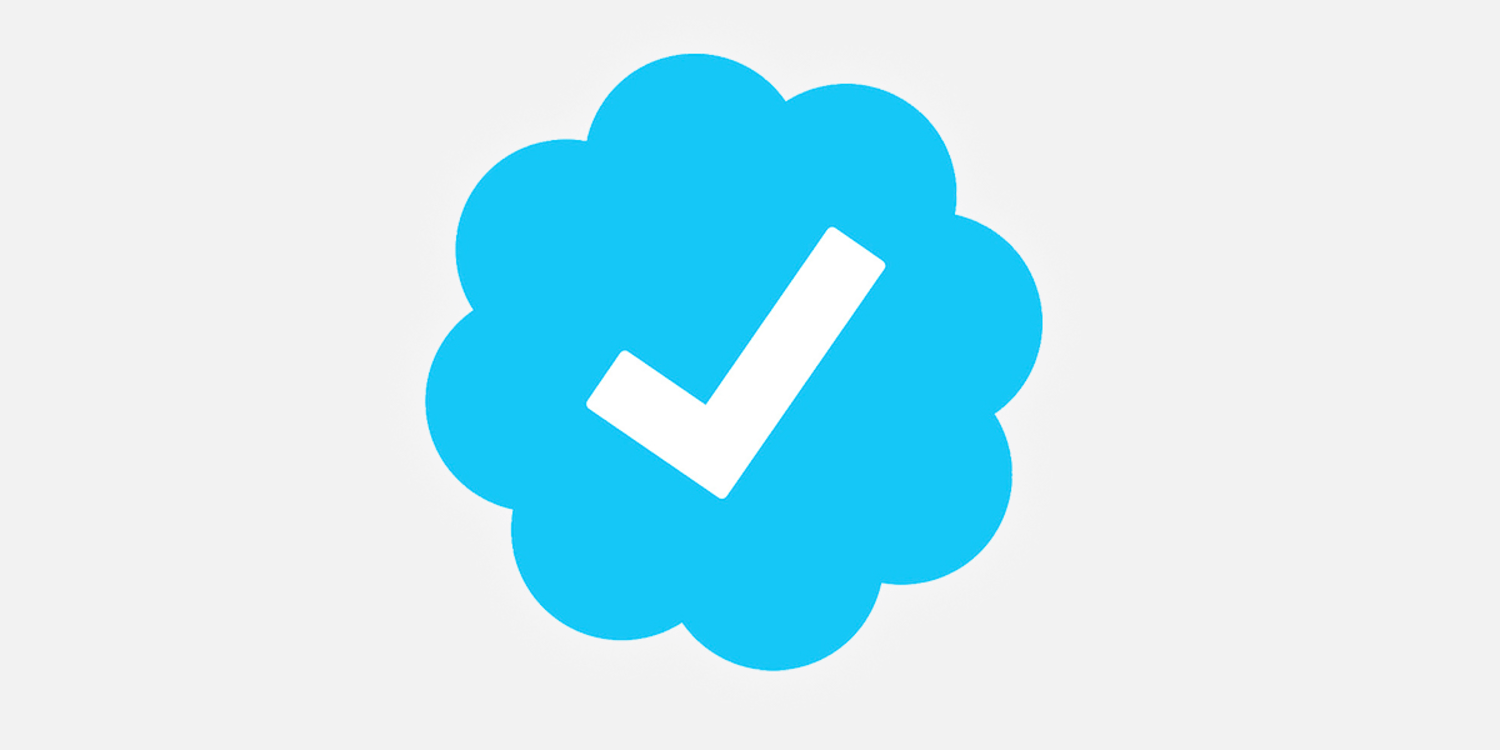 Follow our WhatsApp verified Channel