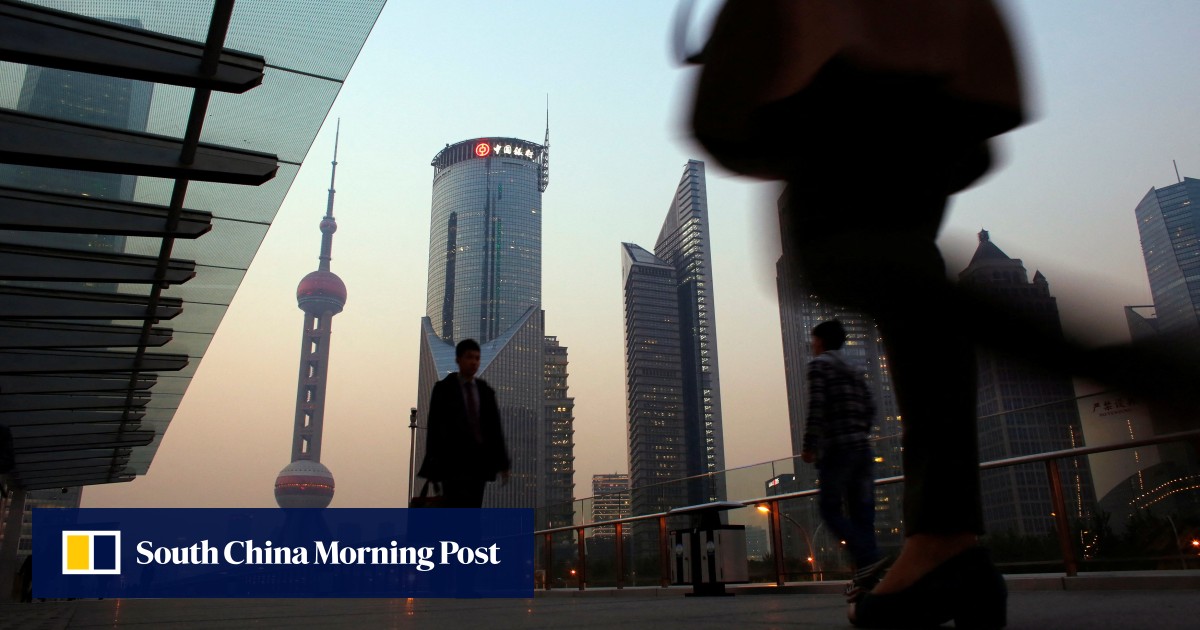 Chinese state-backed media outlet Economic Daily has pushed back against foreign investors that have been dumping Chinese stocks at the fastest pace on record, cautioning domestic retail investors against copying their actions.
The business news publication, which is overseen by the Communist Party's publicity department, on Thursday ran an
article titled
"Following northbound capital blindly is no good investment strategy", referring to foreign investors that trade yuan shares through the northbound investment channel of the Stock Connect schemes that link markets in Shanghai and Shenzhen with Hong Kong. Actions by overseas investors should not be the sole factor determining investment decisions, as these foreign investors are by no means the most influential force in the onshore market and have very differentiated investment styles, the publication said.
"Historically, northbound capital is not necessarily smart money," the publication said. "Northbound capital is also inevitably subject to irrational trades, as it is influenced by more factors than domestic funds, such as overseas monetary policies, the yuan's exchange rate and global geopolitical conflicts."
The article comes as overseas investors flee China's markets at an unprecedented pace. They have sold 17.5 billion yuan (US$2.4 billion) of onshore stocks so far this month after a
record outflow
of 89.7 billion yuan in August through the Stock Connect schemes, according to data compiled by the Hong Kong stock exchange and Bloomberg.
The outflow highlights "negative sentiment over the country's economic challenges amid scepticism over measures to stem the economic slowdown", Jonathan Fortun, an economist at US-based Institute of International Finance, said in a report on Wednesday.
China's financial regulators have stepped up support for stocks recently, tightening approvals of new share sales and lowering the stamp duty for the first time since 2008. The China Securities Regulatory Commission said last week that it had
communicated with
big-name overseas money managers such as BlackRock and Bridgewater on the outlook of the economy and the revival of investors' confidence in a meeting with investors and scholars.
This is not the first time that overseas investors have been targeted for fuelling volatility in onshore stocks. Last month, top-performing Chinese hedge fund manager Shanghai Banxia Investment Management Center called foreign traders "a bunch of
aimless flies
" in a social-media post.
While foreign holdings in China's stock market have been on the rise in recent years, and this activity provides some reference value to individual investors, it has no direct sway on the rise or fall of stocks, given its relatively low proportion of turnover and total market value, the Economic Daily said.
Foreign investors that trade through the Stock Connect schemes' northbound channel held 2.3 trillion yuan of Chinese onshore stocks as of Monday, representing less than 3 per cent of the total market capitalisation of China's market, it said.
Northbound capital "should not be regarded as an easy barometer of foreign investors' bullish or bearish calls on Chinese stocks, particularly when some day-trading capital cashes out after realising the goal of profits", it said.
The news is published by EMEA Tribune & SCMP