New home prices in Chinese cities fell at faster pace in August than in July, according to official data released on Friday, as the gloomy outlook for the housing market persists despite government stimulus measures, analysts said.
Prices for new homes in 70 medium and large-sized cities fell 0.3 per cent month on month in August after a 0.2 per cent drop in July, data released by the National Bureau of Statistics showed.
Only 18 of the 70 Chinese cities tracked saw price increases last month, compared with 20 in July, while prices of lived-in homes rose in three cities, versus six in July.
"The overall momentum of growth is weak, and the overall confidence of the industry needs to be further repaired," said Zhang Bo, chief analyst at 58 Anjuke Real Estate Research Institute in Shanghai.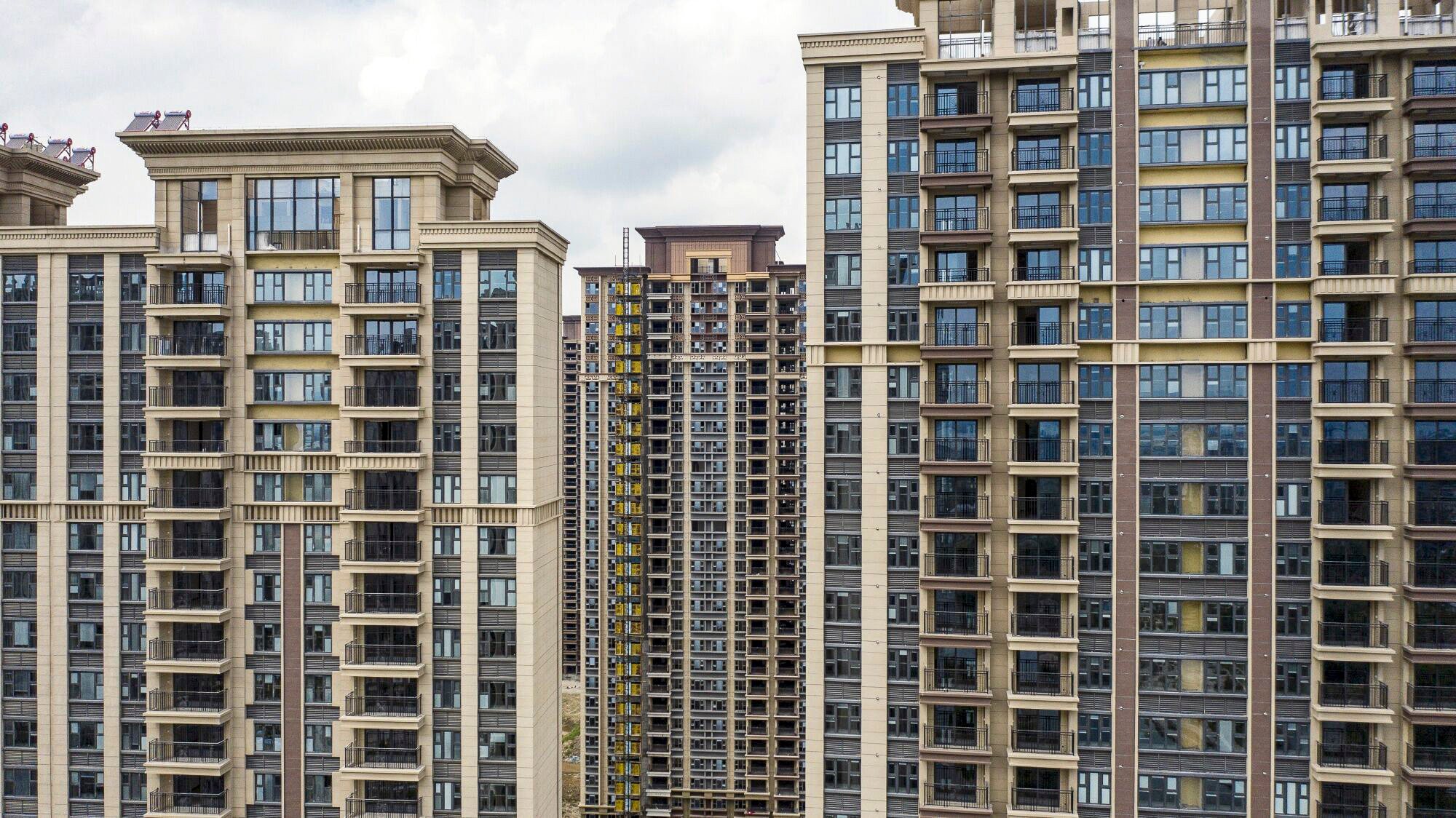 Among major cities, Beijing, Shenzhen and Guangzhou recorded month-on-month price declines ranging from 0.2 per cent to 0.6 per cent for new homes in August, while Shanghai's new home prices increased 0.1 per cent over the same period.
Growth also remains hard to come by in small and medium-sized cities amid the subdued economic outlook nationwide, Zhang said.
New home prices in tier-two cities dropped 0.2 per cent monthly in August, the same decline as in July, while prices in tier-three cities slipped 0.4 per cent, adding to a 0.3 per cent decrease in July, the official statistics showed.
Second-hand home prices in first-tier cities dropped 0.2 per cent month on month in August, with the declines in Shanghai, Guangzhou, and Shenzhen ranging from 0.2 per cent to 0.6 per cent. Beijing's lived-in home prices increased 0.4 per cent.
The lacklustre August data comes amid efforts by the central government to prop up the property sector. Authorities rolled out a set of preferable home purchase measures earlier this month, including easing curbs on homebuyers in tier-one cities and cutting mortgage rates nationwide.
In the latest move, the Chinese central bank on Thursday said it would cut the reserve requirement ratio by 25 basis points from Friday for all banks, except those that have implemented a 5 per cent reserve ratio. The move is expected to inject about 500 billion yuan (US$68.7 billion) into the financial system.
However, analysts remain less than optimistic about the effects of the supporting measures.
The company estimated that national contracted home sales will fall 5 per cent in the next six to 12 months, as any effect of the stimulus measures on property sales will be "short-lived" and differentiated between tiers.
Cutting mortgage rates and easing restrictions on home transactions are likely "not enough" to spur a sector recovery, Nomura analysts led by Lu Ting said in a report on Thursday.
The reduction in the reserve requirement ratio could have mild effects on the country's property sector, the investment bank said in a separate report on Thursday. Though the move will inject some liquidity, property developers and financial institutions face more material risks in the near term, which the small cut would do very little to help.
"Beijing may have to introduce more aggressive property easing measures to deliver a real recovery," Nomura said.
Goldman Sachs said in a Friday report that it expects more housing easing measures in coming months, including more relaxation of home purchase restrictions in large cities.
"However, considering persistent property weakness related to lower-tier cities and private developers, such easing measures may only lead to an 'L-shaped' recovery in the sector in coming years," the US-based investment bank said.
The news is published by EMEA Tribune & SCMP