There were 66 mainland TMT firms that went public in the first six months of the year, down from the 124 that completed IPOs in the second half of 2022, consulting giant PwC said in a report published on Thursday.
Total financing raised by mainland TMT enterprises in the first half of this year dropped to 82.9 billion yuan (US$11.4 billion), compared with 133.5 billion yuan in the second half of last year.
Domestic exchanges, according to PwC, remained the main listing destination for most of these TMT firms, with 39 per cent and 20 per cent of IPOs conducted in
Shanghai
's Nasdaq-style
Star Market
and the ChiNext Market in Shenzhen, respectively.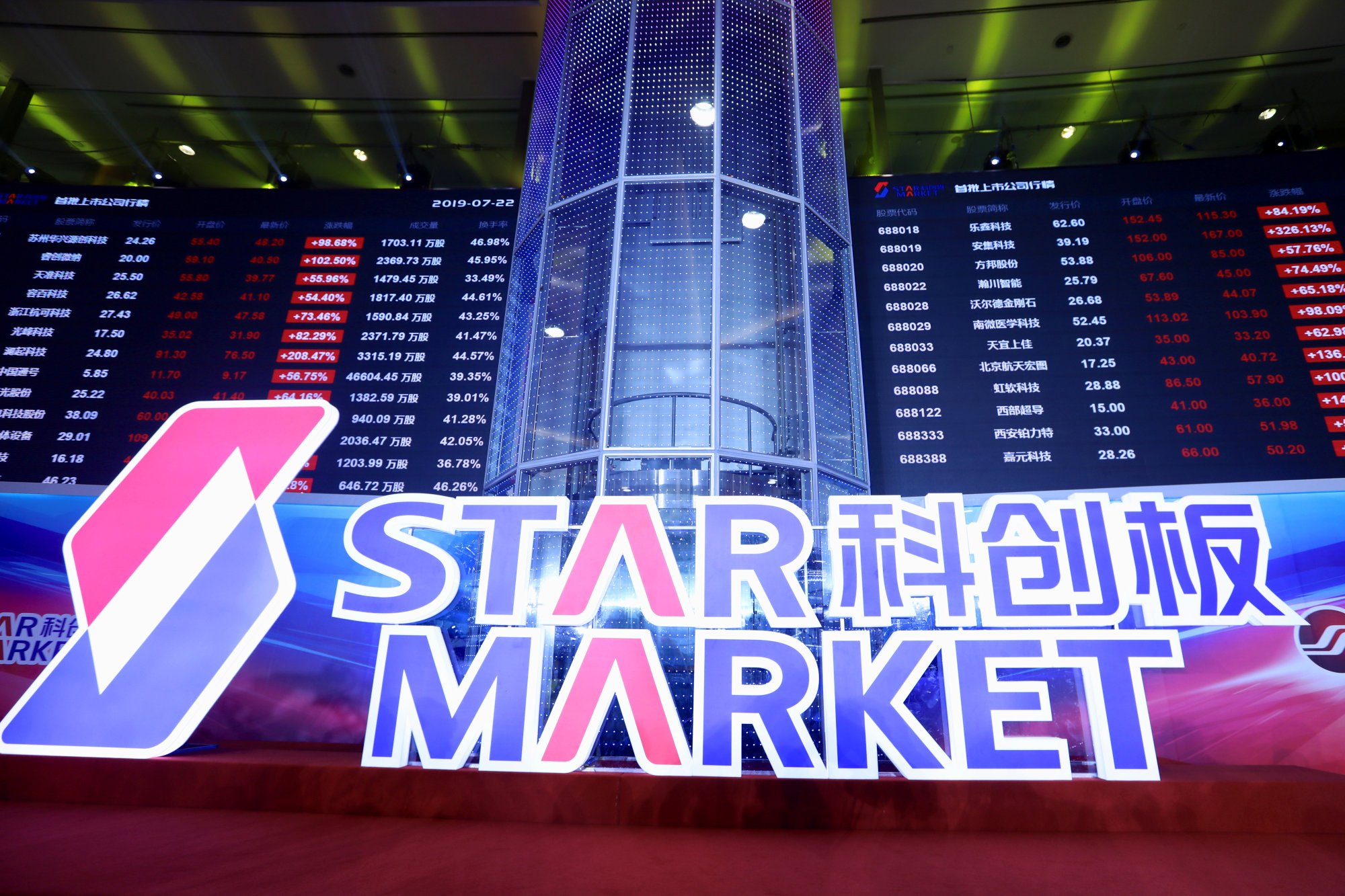 In spite of that situation,
China was the world's most active market for IPOs
in the first half of the year, accounting for almost half of global fundraising, as Beijing unleashed capital market reforms that made it easier for companies to sell new shares.
"Looking ahead to 2024, we believe that further policies will guide the long-term development of this market," PwC's mainland China TMT industry leader Gao Jianbin said in the report. "As the Chinese economy recovers, innovative technology companies will gradually usher in new development opportunities."
That optimistic outlook stems from several policies issued by the China Securities Regulatory Commission (CSRC), which underscored the government's determination to revive the A-share market and boost investor confidence, according to PwC.
The CSRC in February put in place a new registration-based IPO system that saw the securities regulator relinquish its role in reviewing IPOs, transferring the vetting power to the stock exchanges. That move was
considered as "an important milestone"
for China's capital market reform to help simplify processes.
Amid a national drive to achieve tech self-sufficiency, 62 per cent of Chinese TMT firms that went public in the first six months of the year were involved in tech hardware and equipment, according to PwC.
SMES raised 11.1 billion yuan when it went public on the Star Market in April, according to PwC.
As of June 30, the total market capitalisation of the 230 mainland TMT enterprises listed on the Star Market was 429.9 billion yuan, with an average financing of 1.7 billion yuan, the PwC report said.
The news is published by EMEA Tribune & SCMP