SAIC Motor
, the Chinese partner of Volkswagen and General Motors, has issued a bullish forecast for its overseas sales this year after the mainland's largest carmaker ordered 12 large ships to reinforce its export capacity.
The Shanghai-based company will ship 1.2 million vehicles abroad in 2023, up nearly 20 per cent from last year's 1.02 million units, it said in a statement on WeChat on Tuesday evening.
The surge, spurred by the increasing popularity of SAIC's MG brand in markets like Europe and Australia, will generate "large-scale profits", giving the company a new growth engine amid its go-global strategy, it said.
As mainland China's largest exporter, SAIC is leading the country's push to overtake Japan in annual car exports – a change that analysts expect to happen this year.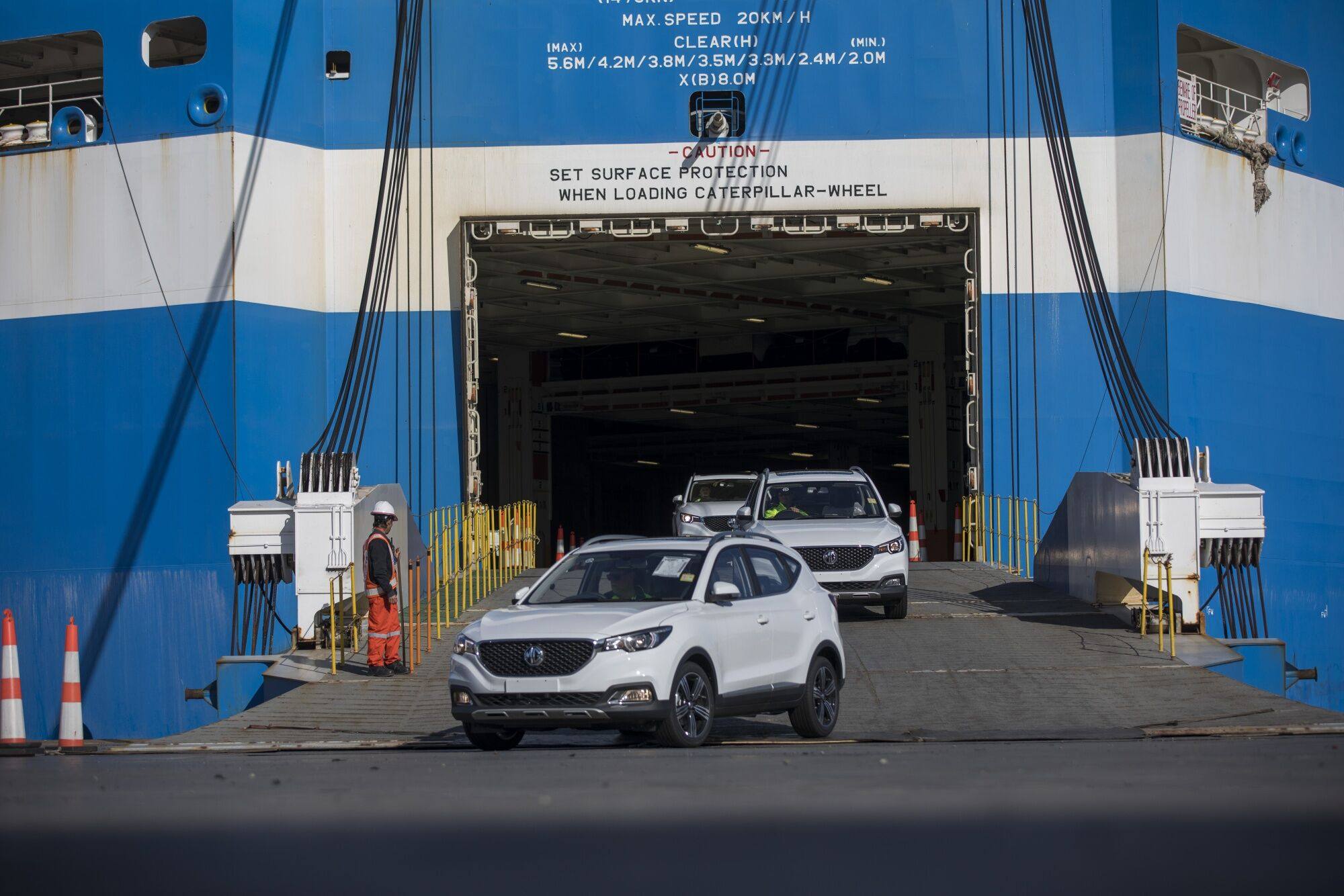 SAIC's exports increased 26.4 per cent year on year in the January-to-August period to 733,140 units. In August alone, it exported 102,646 vehicles, a 1.8 per cent increase from the same period last year. SAIC did not break down the export figures for its different models.
The company aims to sell 1 million MG cars abroad in 2024, with 30 per cent of those powered by batteries.
On Monday, SAIC held its first dealer conference outside mainland China, which drew more than 200 dealers from six continents to London. The event "displayed our ambition of becoming a global player", the company said.
At the conference, the company announced that the MG Cyberster, the first convertible electric coupe developed by a Chinese carmaker, will hit the European market in 2024.
SAIC became the owner of the MG brand after its 2007 acquisition of Nanjing Auto, which paid US$105 million to buy the failed British carmaker two years earlier.
"The revival of the MG brand shows China's rising manufacturing might in the automotive sector," said David Zhang, a visiting professor at Huanghe Science and Technology College. "Chinese carmakers are indeed gaining an edge over international rivals in designing and building electric cars."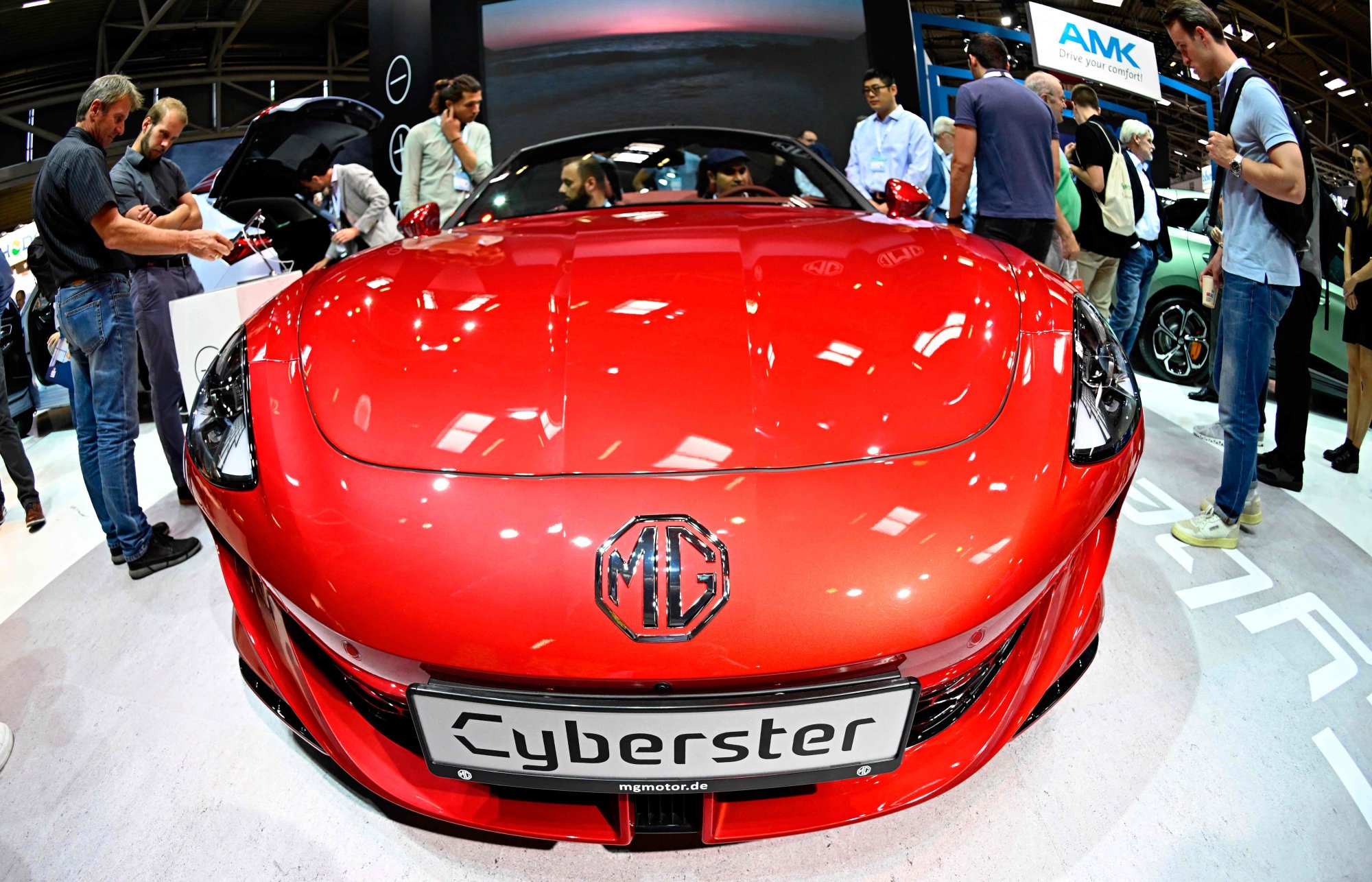 On August 29, SAIC said its first self-owned ship, made by CSSC Jiangnan Shipbuilding and capable of carrying 7,600 cars, had set sail. The company added that its subsidiary SAIC Anji Logistics will operate a fleet of 12 vehicle carriers, with a capacity from 7,600 to 9,000 car equivalent units, by 2026.
China is expected to deliver 4.4 million vehicles to overseas customers in 2023, up 41 per cent from 3.11 million last year and enough to top Japan in full-year exports, according to an estimate by ­market research firm Canalys.
Japan's exports last year totalled 3.5 million units, ­according to official data.
Shenzhen-based BYD
, the world's largest EV builder, is building plants in overseas markets such as Brazil, Thailand and Indonesia to increase sales outside mainland China.
The news is published by EMEA Tribune & SCMP