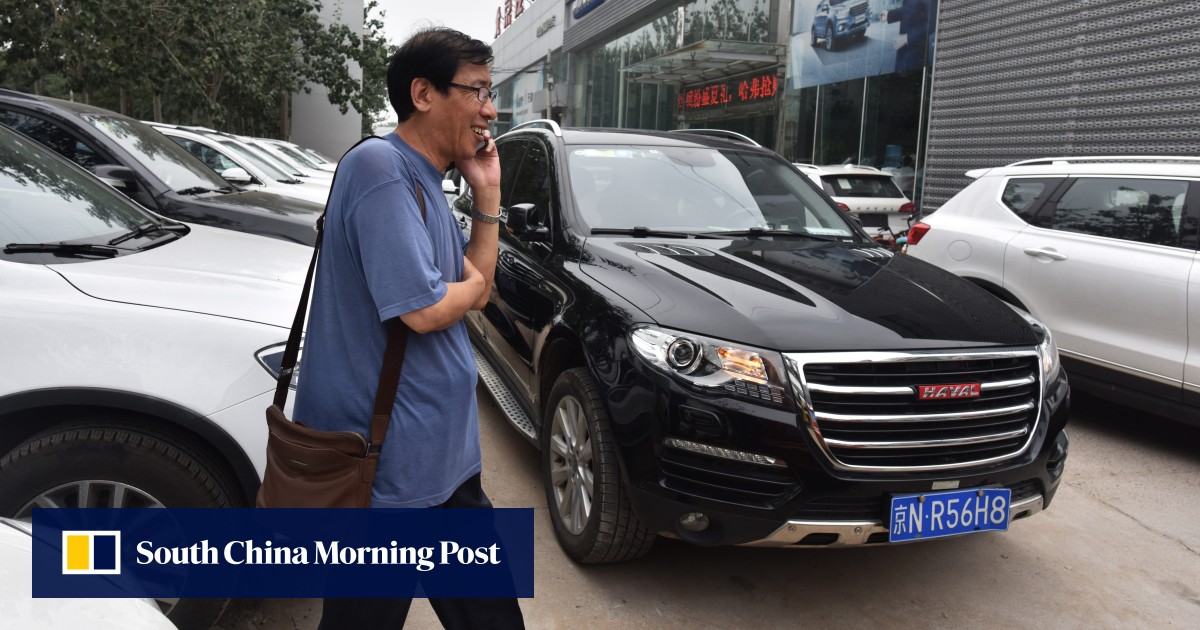 More than a year after the likes of Nissan, Renault and Mercedes-Benz pulled out of Russia due to Western sanctions imposed following the invasion of Ukraine, Chinese carmakers are making inroads as the so-called no-limits partnership between Beijing and Moscow expands.
Premier Li Qiang highlighted cooperation in the auto sector during a meeting with Russian Prime Minister Mikhail Mishustin in Kyrgyzstan on Wednesday.
And last week, Moscow also restricted government procurement of new cars to only domestic or Chinese brands, reportedly at the request of Russian President Vladimir Putin.
"Car cooperation can be the new focus in the two country's economic and industrial partnership, as seen in Premier Li's remarks," said Zhu Feng, dean of Nanjing University's Institute of International Relations.
In an interview with Chinese state broadcaster CCTV earlier this month, Putin hailed the cost-performance of Chinese cars, saying the strength underpinning the rise of Chinese cars was improvements in quality, not merely the retreat of foreign brands.
As China and Russia seek to expand economic cooperations from gas and oil, Chinese carmakers eager to fill the void left by Western brands hope the "no-limits" camaraderie between Beijing and Moscow can translate into increased opportunities.
"China has the strength in [auto manufacturing] and Russia has the demand," added Zhu.
Chinese carmakers, though, may need to make tweaks to their models, especially electric vehicles, to better meet the needs of Russian customers, he said.
Haval SUVs from Great Wall Motor have been rolling off a production line in Tula, near Moscow, since 2019.
Great Wall Motor president Wei Jianjun told Chinese state media earlier this year that the US$500 million investment in its Russian plant had helped Great Wall Motor seize a bigger market share, with local assembly ensuring its Haval SUVs conform to Russia's state procurement requirements.
Exports of Chinese passenger cars to Russia in the first three quarters increased more than six times year-on-year to 640,000, with September's shipments alone 95,000, according to the China Passenger Car Association.
China and Russia are aiming to boost total trade volumes to US$200 billion this year, up from US$190 billion in 2022.
Six of the top 10 brands by market share in Russia are Chinese, including Haval, Chery and Geely, according to sales data in June from Russian auto consultancy Autostat.
In total, 19 Chinese brands have entered the Russian market, with Chery leading by total sales, followed by Great Wall Motor and Geely.
"[After the Ukraine war] Russia needs China to keep the wheel of its auto sector turning and keep workers employed," said He Zhenwei, president of the China Overseas Development Association at a recent auto sector seminar.
But he added the rising share of Chinese brands would mean stiffer competition with Russian manufacturers, and that cooperation between Chinese and Russian sides could be encouraged, including making better use of plants vacated by Western manufacturers.
EMEA Tribune is not involved in this news article, it is taken from our partners and or from the News Agencies. Copyright and Credit go to the News Agencies, email [email protected] Follow our WhatsApp verified Channel