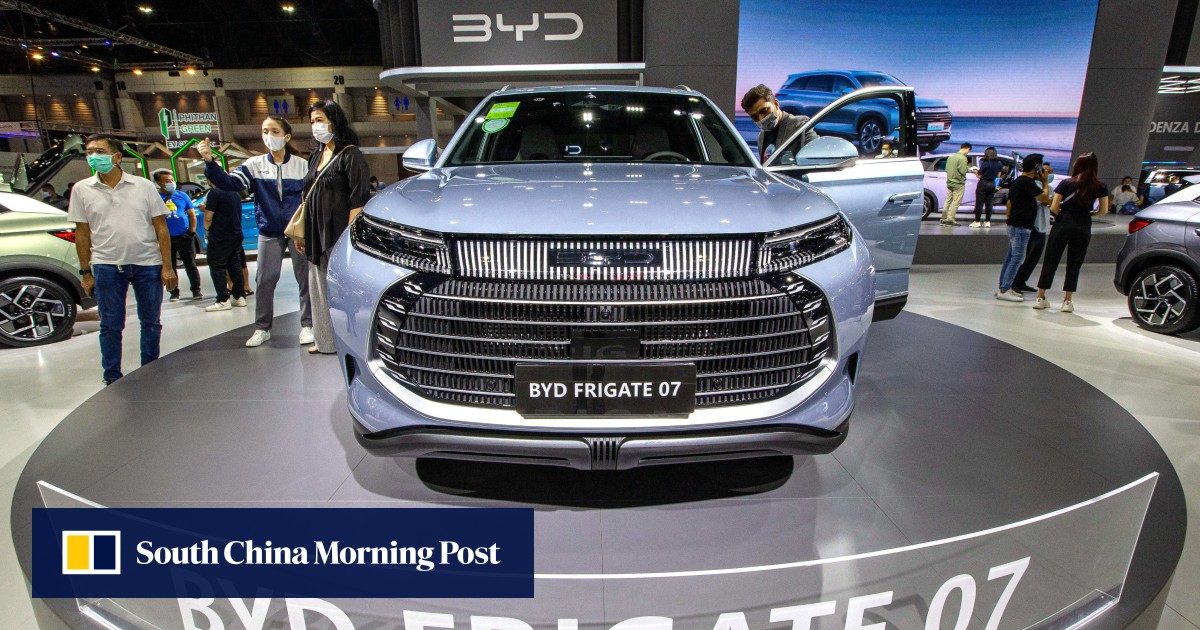 BYD, the world's largest electric-vehicle (EV) maker by sales, said that the Chinese market has entered a knockout stage and that the firm would vie to stay in the lead.
"The price war is at a stage that is inevitable, as the supply of EVs is bigger than demand," said Wang Chuanfu, founder, chairman and president of the Chinese carmaker, adding that this has been seen in other sectors such as electric appliances and mobile phones before. "Some players will be eliminated, while some will grab a bigger market share."
The Shenzhen-based EV maker plans to continue leading the pack. BYD's EV sales in the first quarter of 2023 would jump more than 80 per cent year on year, Wang said at a press conference to discuss earnings on Wednesday. The carmaker, which is backed by Warren Buffett's conglomerate Berkshire Hathaway, posted a record quarterly profit a day earlier.
"We have maintained strong growth and we will try to maintain our price tags and profit margins [amid the price war]," Wang said, highlighting that BYD's brand and scale gave it an edge over its peers.
Most of BYD's vehicles are priced below 200,000 yuan (US$29,054), compared with about 300,000 yuan for so-called smart EVs. The sales of its pure electric and plug-in hybrid cars started to climb in the second quarter of last year, as more middle-class consumers in China drifted towards cheaper models assembled by the likes of BYD and moved away from premium cars built by Tesla and its mainland Chinese rivals such as Xpeng, Li Auto and Nio.
The news is published by EMEA Tribune & SCMP