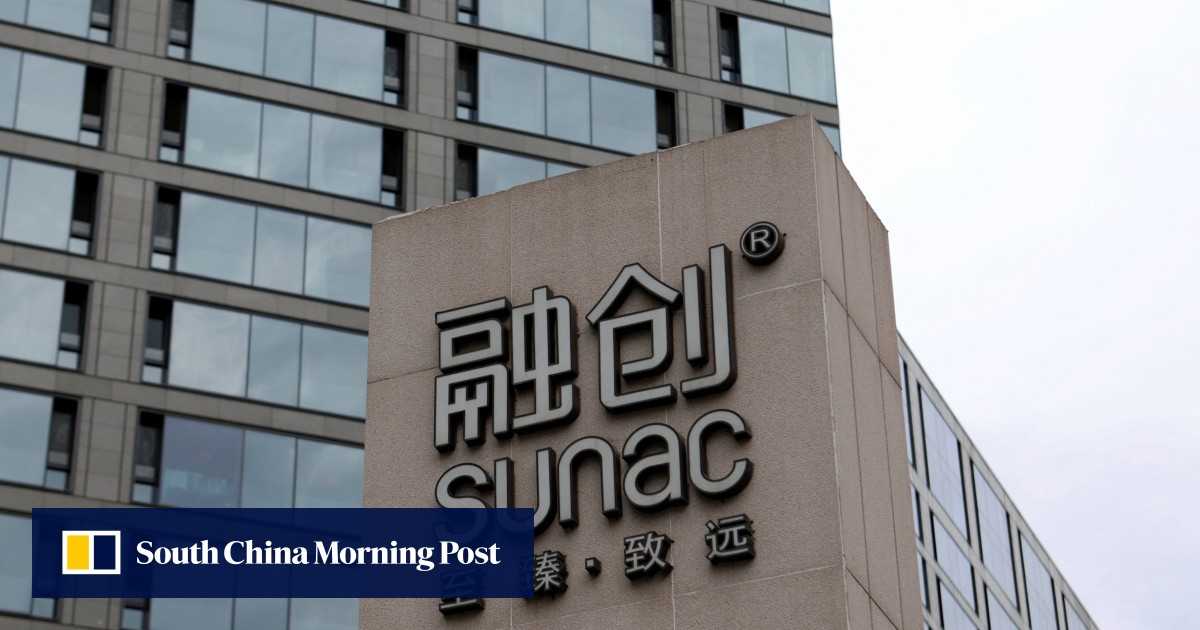 Property developer
Sunac China Holdings
has sought recognition for its restructuring and protection under Chapter 15 in the United States, a court statement showed on Tuesday, as part of its latest effort to restructure its offshore debt after receiving the approval of its creditors.
Chapter 15 of the US bankruptcy code shields non-US companies that are undergoing restructurings from creditors that hope to sue them or tie up assets in the US. Sunac has defaulted on both onshore and offshore debt.
Sunac's application for the protection comes after it said in a separate filing to the Hong Kong stock exchange late on Monday that creditors holding 98.3 per cent of the total value of its outstanding bonds had approved a restructuring plan proposed in late March.
The developer, which did not comment when approached by the Post, has scheduled a court hearing in Hong Kong for October 5 to affirm the results of its restructuring plan.
Sunac is following in the footsteps of China Evergrande Group, the country's and world's most-indebted developer, which also sought Chapter 15 protection last month. Evergrande said it was a "normal procedure" during the restructuring of debt since its dollar bonds are governed by New York law.
According to Sunac's debt restructuring proposal, a portion of its debt will be swapped into bonds that are convertible into its shares and new notes with maturities ranging from two to nine years.
It has also raised the cap for its mandatory convertible bonds to US$2.75 billion from US$1.75 billion, the company said in its filing on Monday, so as to optimise its capital structure, reduce its debt size and relieve liquidity pressure.
The move by Sunac came after Chinese authorities rolled out
a slew of stimulus measures
earlier this month to prop up the country's property sector. These measures include cuts to mortgage rates and easing of curbs for homebuyers in four tier-one cities.
Analysts have, however, not been impressed by these stimulus measures. International ratings agency Moody's, for instance,
downgraded the outlook for China's property sector
to "negative" from "stable" on Thursday, forecasting a 5 per cent fall in national contracted home sales in the next six to 12 months.
"We haven't really seen a very sharp uptick [in home transactions] yet … [and] people do not think that it's a very big, full-fledged change yet, unless they actually see real effort in implementing this policy," said Gary Ng, a senior economist at Natixis Corporate and Investment Bank.
Shares of Sunac slumped 4.3 per cent to HK$2.68 in Hong Kong on Tuesday, after surging by as much as 13.9 per cent in intraday trading. Its shares have risen 31.3 per cent so far this year.
The news is published by EMEA Tribune & SCMP