Businesses should step up their efforts to capture opportunities arising from the climate transition and leverage Hong Kong's position as an international financing centre to fund such projects, according to the city's environment secretary and other conference speakers.
"There is an increasing demand for innovative solutions, products and services in various industries … including green finance, the hydrogen economy, biofuels, low-carbon technology, materials, products and services," Secretary for Environment and Ecology Tse Chin-wan told the ReThink HK
sustainability
conference on Thursday.
These events underscore that "
climate change
is one of the biggest challenges facing our planet today", Tse said.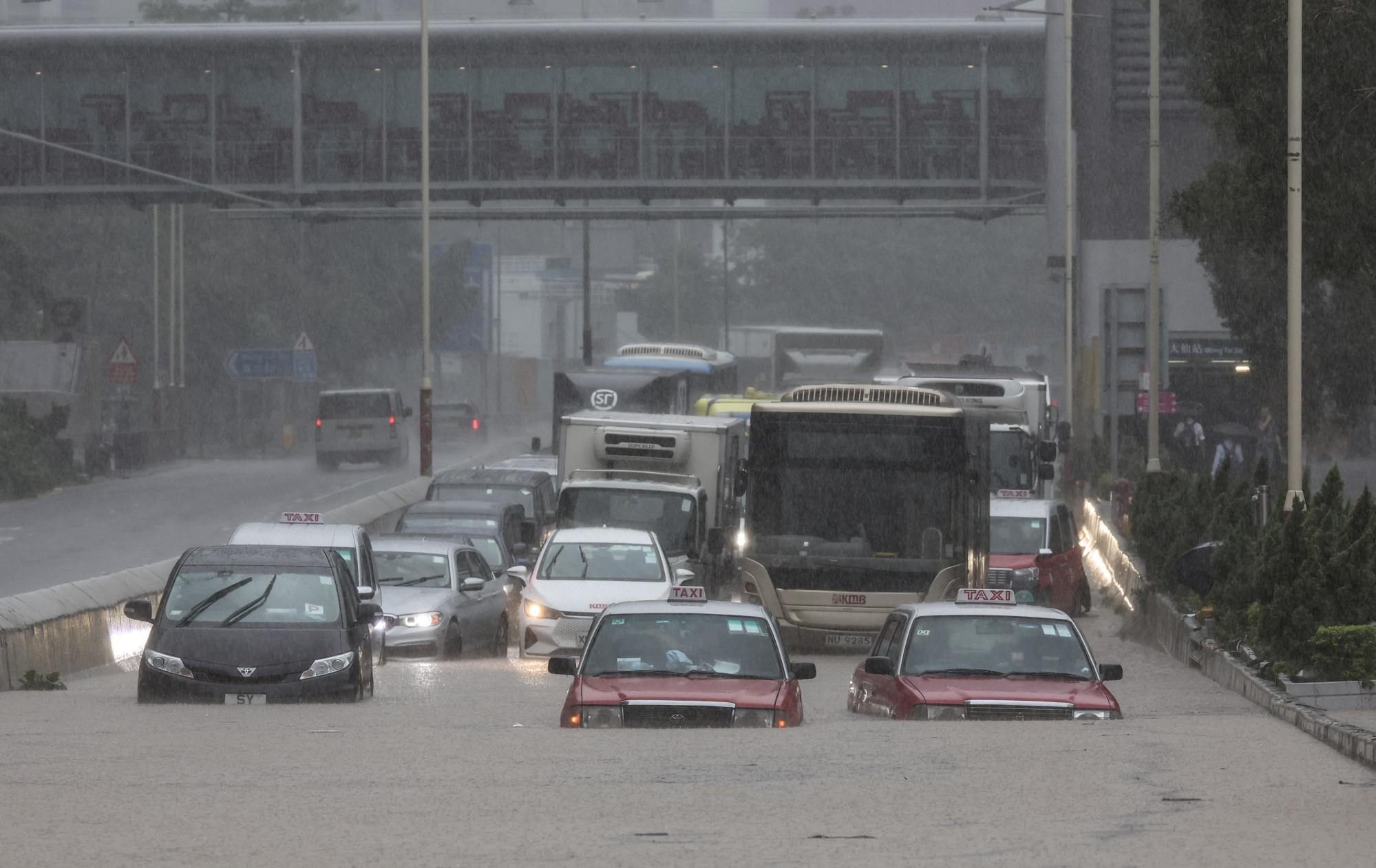 "All these events sent a clear signal that extreme weather events are becoming the norm," he said, adding the government has committed to invest US$30 billion over the next 15 to 20 years on climate mitigation and adaptation, after spending US$6 billion in the past decade.
Asset manager BlackRock sees the transition to net zero as "the single biggest investment opportunity out there over the next decade", said Michael Dennis, the asset manager's managing director and head of alternatives strategy and capital markets in Asia-Pacific.
"What we see in the transition to net zero, both globally and specifically in the Asia-Pacific [region], is [that] the opportunity is getting bigger, and the opportunity in terms of returns continues to become more and more attractive," he said at the
Belt and Road Summit
on Thursday.
As Asia's leading international financial centre and green finance hub, Hong Kong is very well-positioned to channel the needed investments to sustainable projects in Asia, as well as the Belt and Road countries, Eddie Yue Wai-man, CEO of the
Hong Kong Monetary Authority (HKMA)
, said at same summit.
"We have one of the world's most active equity markets and also Asia's largest international bond market," Yue said. "Hong Kong captured more than one third of the Asian
green and sustainable bond
issuances last year."
The HKMA is also taking steps to support the further growth of Hong Kong's sustainable finance ecosystem, through a mix of regulation and financial incentives, he added.
"There is a lot more that needs to be done in order to support climate transition," said Yue.
Companies are increasingly realising that the business case for the energy transition is strong, said Justin Wu, managing director and co-head of climate change in the Asia-Pacific at
HSBC
.
"For corporate purchasing of renewable energy to take place, the government needs to make that happen," Wu said. "The government also needs to also increase the amount of renewable energy within its power system, in order to attract investments."
The news is published by EMEA Tribune & SCMP