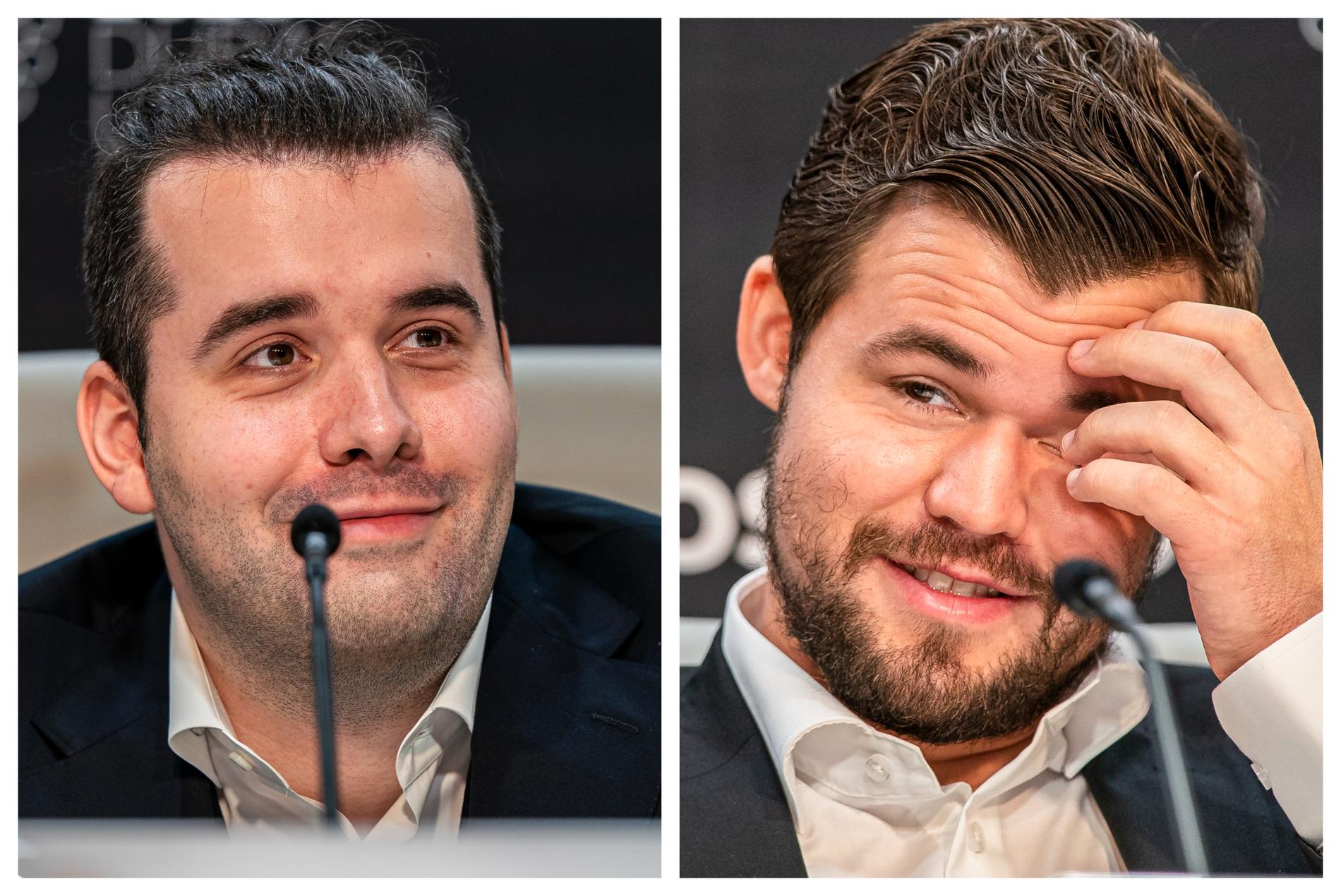 DUBAI (VG) Jan Nepomnjasjtsjij (31) har fått hjelp av en russisk supercomputer i forberedelsene til VM-møtet med Magnus Carlsen (30).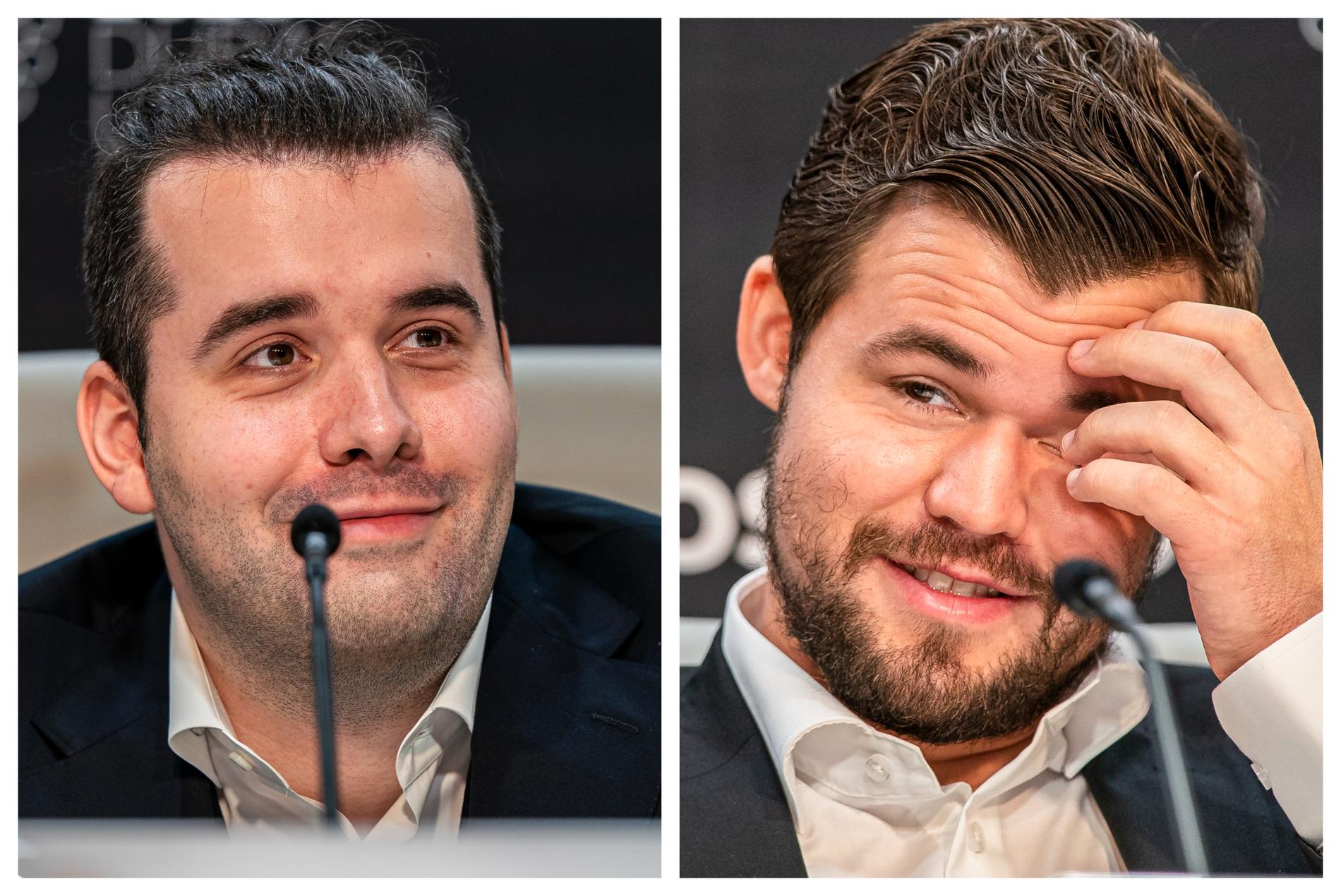 Første parti mellom de to spilles i Dubai fredag kl. 13.30 norsk tid.
Nyheten kom først frem i russiske aviser, så i et intervju som The Guardian har hatt med den russiske utfordreren.
– Det kan i hvert fall ikke skade mine sjanser. Og spesielt denne supercomputeren, fordi det er et stort datasenter som brukes til vitenskapelig forskning, er forhåpentligvis mer effektivt enn andre, sier Nepomnjasjtsjij til The Guardian.
Men verdensmesterens pappa og manager Henrik Carlsen er ikke veldig bekymret:
– Jeg kan ikke si så mye om dette, men det er mannen ved brettet som først og fremst avgjør, sier han, hoppende på krykker ut av spillesalen i Expo-senteret i Dubai.
– Den av oss som eventuelt skulle være bekymret, er Peter – men han virker merkelig fornøyd, smiler Henrik Carlsen.
«Peter» er Peter Heine Nielsen, dansken som siden 2013 har vært Magnus Carlsens sjefsekundant. Kall det gjerne trener. Ikke minst er det han som deler ut oppgaver til alle sekundantene som jobber for Carlsen i dette VM. Ingen vet hvem det er eller hvor mange de er.
«Utfordreren har en av Russlands raskeste supercomputere på sin side, men hans norske konkurrent er fortsatt favoritt», fastslår The Guardian.
– Du er mer sikker på analysen din jo raskere datamaskinen er, sier Nepo, men bagatelliserer likevel betydningen:
– Generelt har alle toppspillerne tilgang til noe tilsvarende. Og sjakkmaskinene, som Stockfish og Leela Chess Zero, er de viktigste redskapene. Alle har dem.
Supercomputeren står i Russlands svar på Silicon Valley, Skolkovo. Styreleder for Skolkovo Foundation heter tilfeldigvis Arkadij Dvorkovitsj, også kjent som president i FIDE (det internasjonale sjakkforbundet).
Les også
Nå blir storesøster en del av Team Carlsen
Steinar H. Gunderson, mannen bak den norske «Sesse-analysen» av sjakkpartier, sier dette når VG spør om en kommentar til Nepomnjasjtsjijs superdatamaskin:
– Jeg vil tro at han bruker datakraften til åpningsforberedelsene. Da hjelper det å ha regnekraft, men det hjelper også å ha gode mennesker rundt seg.
– Det er helt klart bra å ha tilgang til regnekraft, men hvor mye vil mer regnekraft egentlig hjelpe? Det er i hvert fall ingen automatikk i at den som har mest regnekraft, vinner, sier mannen bak populære «Sesse».
Under siste VM-match med Carlsen hadde han opptil 27.000 brukere inne på Sesse samtidig.
– Det er enorm interesse under VM-partiene, sier han.