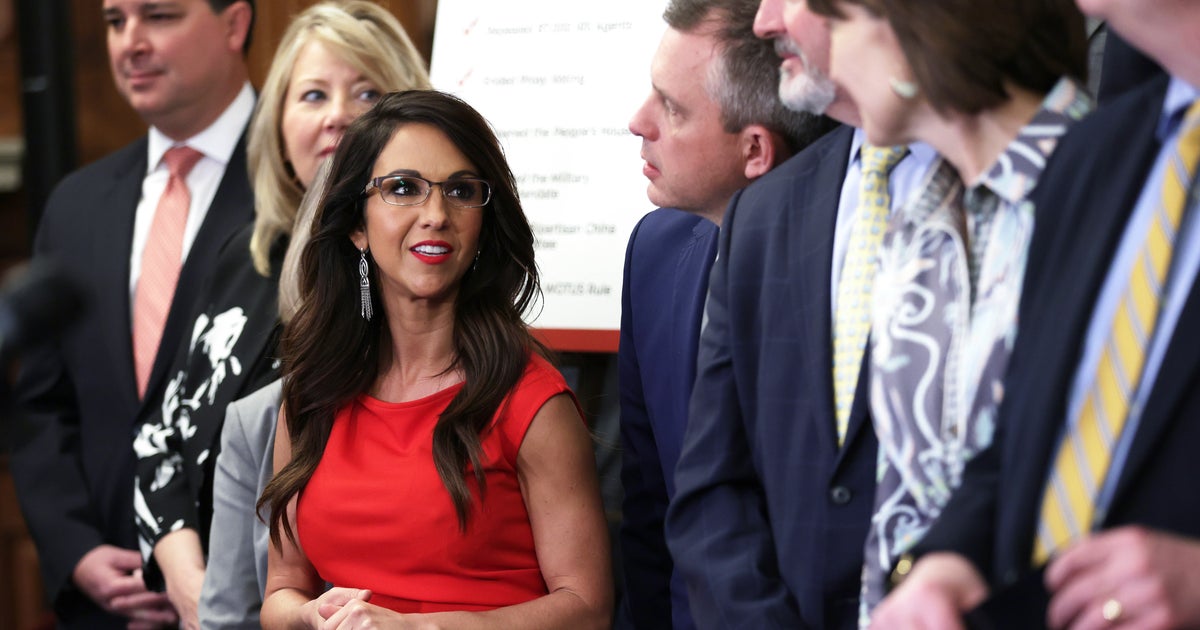 A drag queen who performed at the bar owned by Lauren Boebert's "Beetlejuice" date said the GOP House member fudged on the details about their relationship. (Watch the video below.)
Performer Kendra Matic said Boebert and Quinn Gallagher were not on a first date, as the lawmaker claimed after they were ejected from a Denver theater performance of "Beetlejuice" for vaping, talking and fondling each other, which was caught on surveillance video.
"First date and somebody's touching your boobies like that?" drag performer Kendra Matic told TMZ in a clip shared early Thursday. "I know they were dating for a while, months."
Matic, who headlined a drag burlesque show in January at the Hooch Craft Cocktail Bar co-owned by Gallagher, told TMZ that Aspen, Colorado, was a small town and others knew about the relationship.
HuffPost has reached out to Boebert for comment.
If Boebert was lying, it wouldn't be the first time in her misadventure with Gallagher. She asserted she wasn't vaping at the "Beetlejuice" performance until closed-circuit camera footage revealed her puffing away. Then she said she didn't remember vaping.
The far-right lawmaker eventually announced she and Gallagher had parted ways. "All future date nights have been canceled and I learned to check party affiliations before you go on a date," Boebert said amid reports that her date is a Democrat.
Boebert has been getting roasted for her antics.
"I think Lauren Boebert is not one known for reaching across the aisle in Congress, but there was some of that here with her male companion," MSNBC's Jonathan Lemire cracked on "Morning Joe."
Boebert has offered apologies and excuses.
"I was a little too eccentric. I am very known for having an animated personality. Maybe overtly animated personality," the right-wing firebrand from Colorado told One America News Network.
EMEA Tribune is not involved in this news article, it is taken from our partners and or from the News Agencies. Copyright and Credit go to the News Agencies, email [email protected]