The governments of Dubai and Hong Kong have signed an agreement to establish an economic corridor for promoting cross border trading, family offices, fintech and green finance, according to a statement from the Middle East government on Thursday.
Dubai's Department of Economy and Tourism (DET) and Hong Kong's Financial Services and the Treasury Bureau signed the Memorandum of Understanding (MOU) at the two-day Belt and Road Summit which was held in Hong Kong on Wednesday and Thursday.
"This landmark agreement MOU is aligned with the financial services priorities of both cities' governments," said Hadi Badri, CEO of Dubai Economic Development Corporation, part of DET.
He described the MOU was for "building an economic corridor in partnership with Hong Kong, China to generate incremental and sustainable economic growth."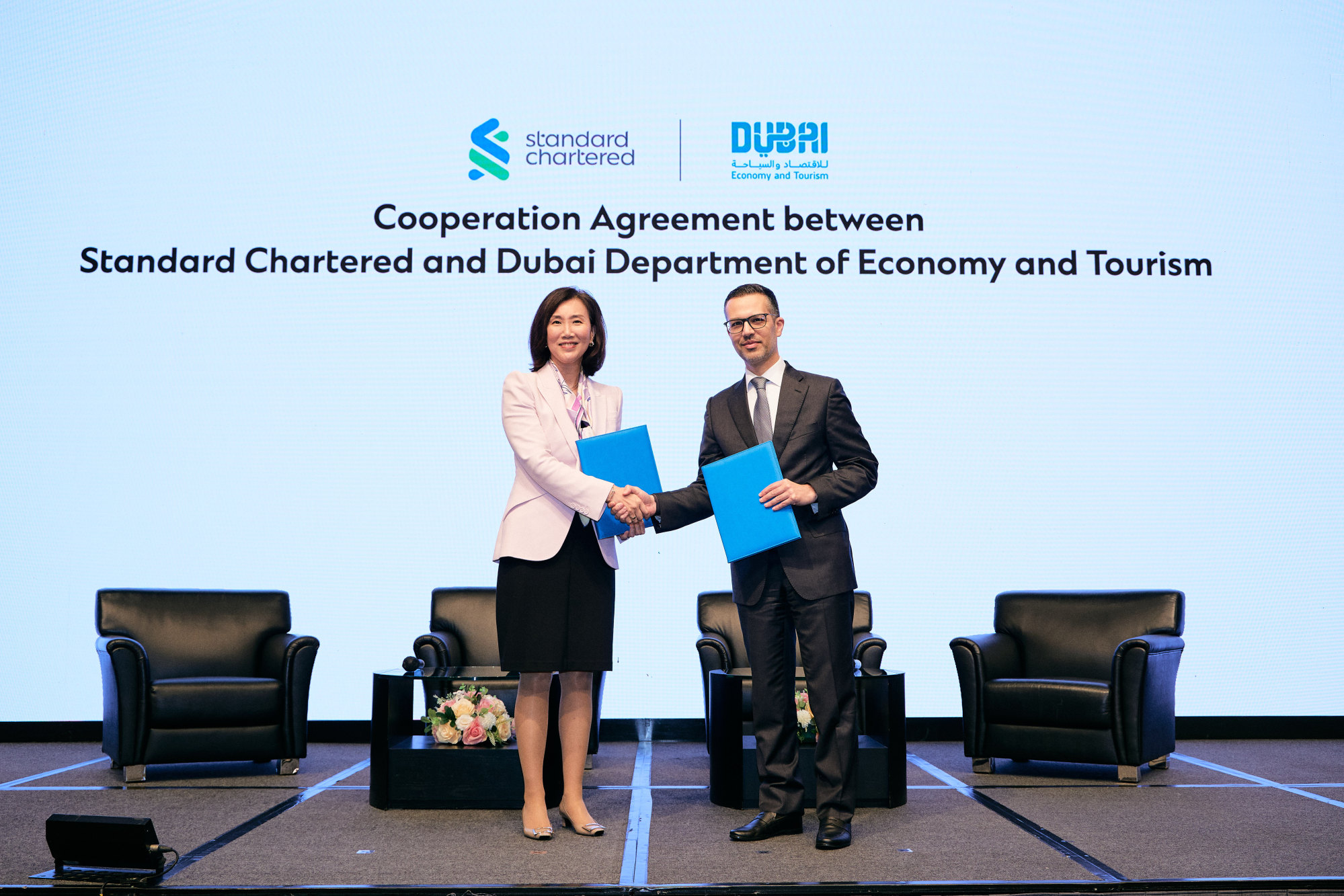 "I am confident that this MOU will provide a platform for greater economic collaboration between stakeholders participating in the family office and financial services industries in both cities," Badri said.
In March, Hong Kong's government unveiled measures to attract the global ultra rich to set up family offices – corporations set up to pursue investment, philanthropy and succession planning for wealthy families – in the city.
A refreshed investment migration programme, tax breaks and art storage facilities are part of the moves made to achieve Chief Executive John Lee Ka-chiu's target of attracting 200 new family offices by 2025.
A Hong Kong government spokesperson said the MOU will facilitate policy communication between the two cities to explore development in family offices, fintech, virtual asset, green and sustainable finance.
The MOU also adds impetus to Dubai's Economic Agenda 2033 to consolidate the city's status as one of the top three global cities and to double the city's economy in the next decade, the Dubai statement said.
Separately, DET and Standard Chartered Bank Hong Kong office also signed a cooperation agreement on Thursday to develop family offices, wealth management, green finance as well as for providing funding for start-ups.
"As a leading international bank with deep roots in both Hong Kong and Dubai, Standard Chartered is well positioned to help our clients capitalise on the huge opportunities not only in these two markets, but also the bigger markets in Mainland China and the Middle East," said Mary Huen Wai-yi, CEO of Standard Chartered Bank Hong Kong.
She said the bank's income arising from businesses between the markets of China, Africa and Middle East rose 76 per cent in the first half of this year.
DET's Badri said the agreement will help Standard Chartered Bank's Asian clients gain access to the Middle East and Africa via Dubai.
Officials from Hong Kong based virtual insurer OneDegree, will be in Dubai next week to meet with the digital assets industry players and the Virtual Assets Regulatory Authority to talk about the insurance cover it can offer the virtual asset industry.
"There is huge opportunity for OneDegree in the Middle East," Alvin Kwock Yin-lun, OneDegree's co-founder, told the Post on Thursday. "OneDegree started digital asset insurance two years ago. Today, we are the first and only direct insurer in Asia, offering protection to virtual asset service providers and cryptocurrency custodians."
"Supporting the increased collaboration between Hong Kong and UAE, we are bringing our solutions on digital assets insurance and cybersecurity technology to the UAE. We are already in active discussions with the UAE corporations."
The news is published by EMEA Tribune & SCMP