According to the report, this will result in producers from nations that cannot access zero-tariff New Zealand or Australian milk ingredients paying as much as 214 per cent more for these essential factors of production.
Oliver Fall, vice-president of consultancy Edelman Global Advisory who is familiar with the negotiations between the Thai dairy industry and the government, told This Week in Asia that some European milk producers' operations in the kingdom had already ceased while others could soon be moving to Indonesia, Malaysia or Vietnam.
FrieslandCampina, which had been operating in Thailand for about 67 years, announced in July last year that it was exiting the pasteurised milk business in the country and closed the factory at Lak Si it had operated for decades saying it was necessary for its "long-term strategy".
To level the playing field with companies from New Zealand and Australia, producers that import from the US and Europe in particular are now asking the Thai government to consider lowering tariffs or look into pursuing fresh free-trade agreements.
"Tariff imbalances are creating destabilising and compounding vulnerabilities in the Thai dairy sector … this may encourage an assessed 40 per cent of the largest producers to reduce investments or exit the market," according to the industry report, "Critical Requirement For MFN Tariff Revisions To Support The Thai Dairy Industry".
"International food and drink producers are showing a preference to close and reduce operations in Thailand … compounded by the global inflationary environment, the situation has deteriorated substantively in the past 12 months," it said.
Ultimately, Thailand's growing number of milk consumers would suffer due to fewer choices and higher prices, said Chris Humphrey, executive director at the EU-Asean Business Council.
"The higher costs will get passed onto consumers. It will also perhaps hold back the local industry because they will not be able to innovate and grow," Humphrey said.
Growing dairy demand
Milk consumption in Thailand and elsewhere in Southeast Asia has risen in recent years as a result of growing wealth and a rising middle class.
China will remain the region's most important importer of milk products, followed closely by Southeast Asia, according to the Un-backed OECD-FAO Agricultural Outlook for 2023-32.
Research groups have forecast Southeast Asia's dairy industry to grow by up to 7 per cent a year for the next five years, while Rabobank's agri-research team has forecast a regional boom in demand over the next decade.
By 2030, the Dutch bank estimates that there will be a dairy import deficit for Singapore, Malaysia, Indonesia, Thailand, Vietnam and the Philippines, the six largest economies of the Association of Southeast Asian Nations, of almost 19 billion litres, up from about 13 billion litres just three years ago.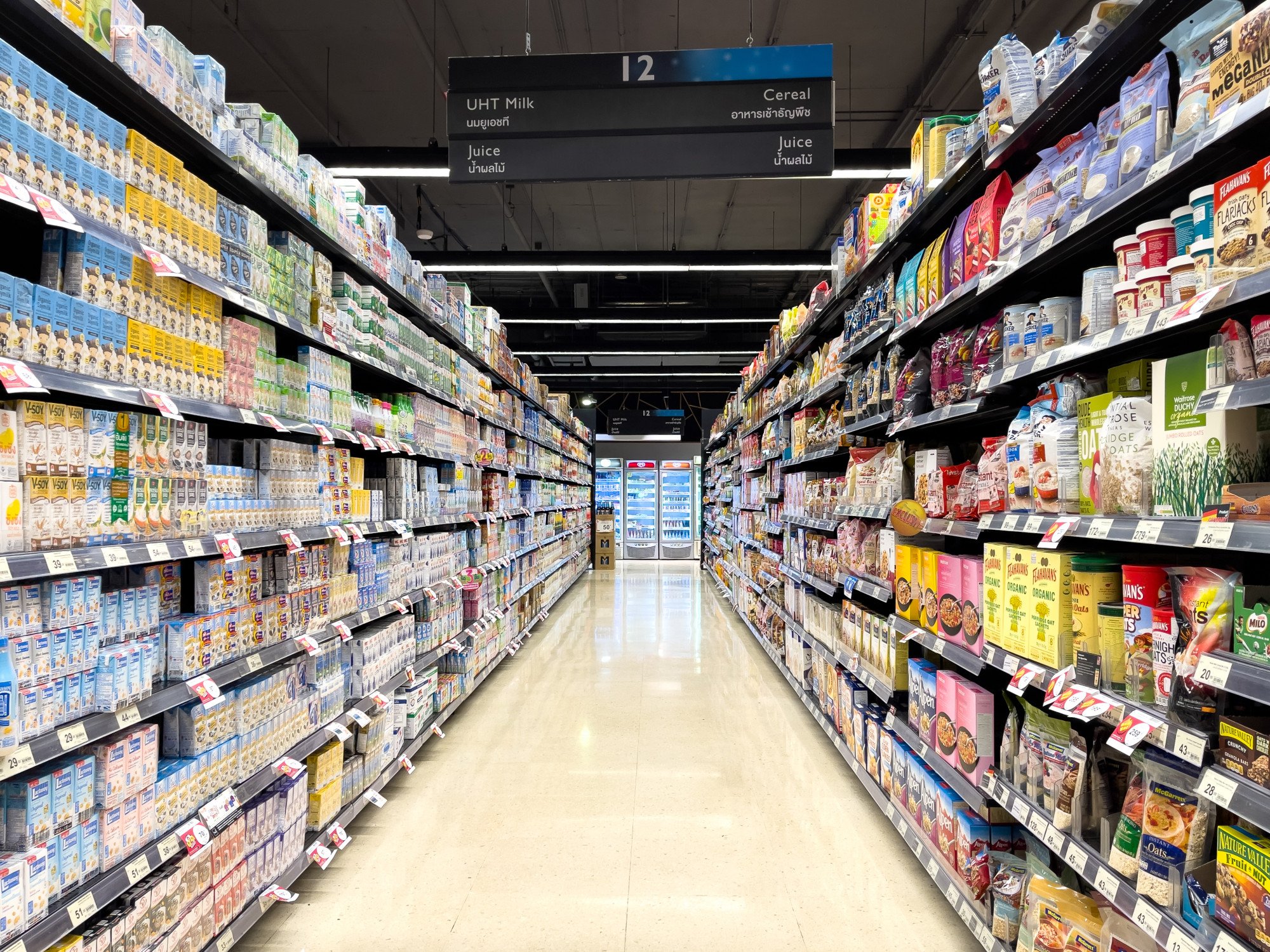 "This would see growth in demand for dairy imports in the region well and truly eclipsing that of China, where the annual milk deficit is forecast to reach 15 billion litres in 2030," Rabobank said.
In Thailand, imports of products such as whole- and skimmed-milk powder grew 44 per cent in the decade between 2013 and 2022, according to the industry report to the government, highlighting Southeast Asia's growing appetite for dairy.
Yet despite the huge demand, European and other milk producers have faced many operational challenges in the Thai market for years.
Olarn Chowiwattana, FrieslandCampina's director of corporate affairs in Thailand, said producers have had to "navigate" a complex purchase quota-and-tariff system to figure out the best price they can get on imports. Manufacturers can qualify for a tariff reduction if they buy a certain quota of locally produced milk.
New Zealand and Australian manufacturers, by contrast, can skip this process when zero-tariff dairy products from the two countries hit the Thai market in January 2025, Chowiwattana said, giving them first dibs on imports and potentially reducing their operating costs by 50 per cent.
"If cheap Australia or New Zealand milk comes in and everybody has the same access, then I suppose that can be somewhat of a level playing field, but I am afraid Australian and New Zealand companies already have the advantage of having control over that supply. That's the first danger," he said. "Secondly, we don't actually want to rely on just Australian and New Zealand milk."
Thailand relies heavily on milk supplies from New Zealand, which exports more to the kingdom than Australia. Since 2015, growth in New Zealand's milk production has slowed and it is expected to stay flat as dairy cattle numbers have declined due to tougher environmental rules.
Frozen free-trade negotiations
Chowiwattana said Thailand would probably be "better off signing some new free-trade agreements" with European and other countries whose milk producers are already based in the Southeast Asian country.
Edelman's Fall said the government could consider issuing temporary tariff reductions for a set period to European and other milk producers while it negotiated new trade agreements.
The EU's lack of free-trade deals with Thailand was a result of "frozen" negotiations after the 2006 coup against the now-resurfaced former prime minister Thaksin Shinawatra, Fall said. New Zealand and Australia signed their agreements in 2005.
Free-trade pacts are usually the way countries create better trading conditions for their exporters.
Instead of short-term tariff reductions, Han-Koo Yeo, a senior fellow at the Peterson Institute for International Economics based in Washington, said international milk producers should be prepared for Bangkok to opt for the longer route of negotiating new trade agreements, as domestic milk producers would likely oppose the Thai government tweaking tariffs.
The government may also have to seek parliament's approval before making such a move.
Chowiwattana warned that if milk producers from Australia and New Zealand were to enjoy continued tariff advantages, the Thai dairy industry could face further risks and job losses.
"If we go somewhere else, or if Australia and New Zealand firms can produce [Thailand's milk] and we can just outsource it to them, then we have to cut the jobs, which is the last thing we want to do," Chowiwattana said.
EMEA Tribune is not involved in this news article, it is taken from our partners and or from the News Agencies. Copyright and Credit go to the News Agencies, email [email protected] Follow our WhatsApp verified Channel