Spot the symbolism. Last month, Zoom Video Communications, whose video conferencing software facilitated the switch to remote work during the pandemic,
called its workers back to the office
. The company told employees who live within 50 miles (80km) of one of its locations that they must be on-site at least two days a week.
Other big technology companies that benefited from the mass experiment in homeworking, such as Google and Amazon, are seeking to enforce mandates that staff spend at least three days a week in the office. In the financial services industry, Wall Street firms such as Goldman Sachs are insisting its employees work in the office five days a week.
Three-and-a-half years after the pandemic erupted, the office-home balance is shifting back towards in-person work. Yet, tensions between employers and their staff are acute, particularly in the United States where office occupancy rates are the lowest – the average rate among 10 major markets stood at just 47 per cent at the start of this month, data from Kastle Systems shows – and the return-to-work debate is the most polarised.
While there is a strong consensus that both fully remote work and enforced five-days-a-week in-person work are unworkable, there is little agreement about what a hybrid model – a combination of office days and remote days – means in practice, much less about how to define performance measures. There is also a lot of uncertainty over what hybrid working means for future demand for office space – a sensitive issue in financial markets given concerns about the office sector.
In Asia, pandemic-induced disruption in the real estate industry has been less severe, minimising the impact of the behavioural changes in the way people live, work and play. According to data published by JLL in May, office re-entry rates in Shanghai, Beijing and Seoul have returned to pre-pandemic levels. In Hong Kong and Singapore, they were only 5 to 10 per cent below 2019 levels.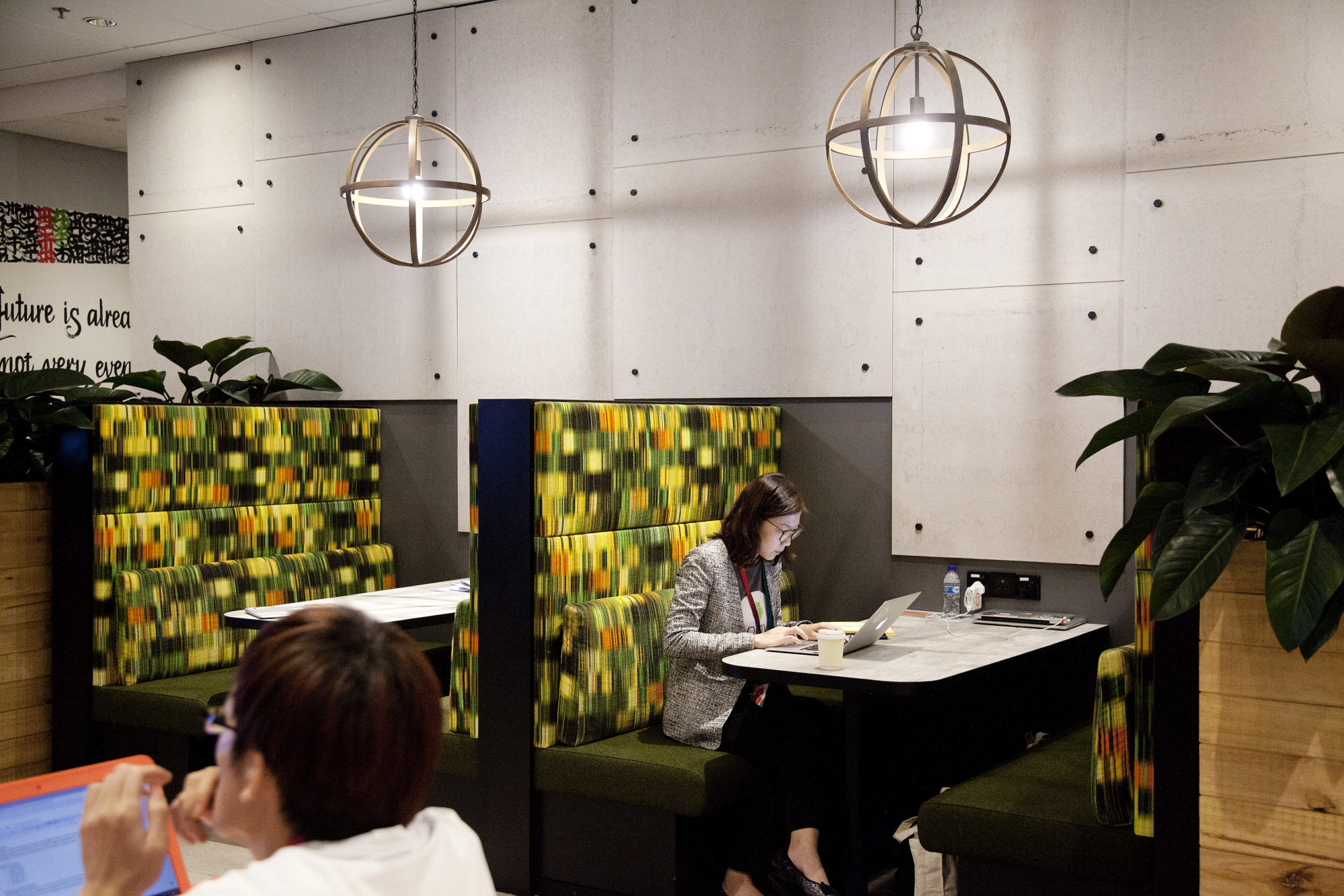 A confluence of factors – smaller and often multigenerational households, more conservative corporate cultures and, crucially, employees' stronger attachment to office life – have worked against homeworking.
Moreover, office leasing activity in Asia is stronger. Net take-up of space in the main markets across the region in the second quarter rose 16 per cent year-on-year despite weakness in China. Jeremy Sheldon, head of markets, Asia-Pacific, at JLL, said, "It all feels pretty positive," adding that "India has gone like a train".
However, Asia is not immune to pandemic-induced forces reshaping the office market. The hybrid genie is out of the bottle, forcing occupiers, landlords and investors to take flexible working more seriously. Although office occupancy rates in Asia are higher, transaction volumes in the sector – still the dominant commercial property asset class in Asia – in the second quarter fell to their lowest level since 2011, data from JLL shows.
While this is mainly due to
rising interest rates
, uncertainty over post-Covid working patterns – particularly their impact on building specifications and performance – is also a factor. According to the findings of a survey published by CBRE in June, office-based hybrid working is the new normal in Asia. Although a clear majority of firms require staff to spend most days working in the office, fewer companies insist that their employees are in five days a week.
This is why it is important to put hybrid working into perspective. "If the starting point in Asia was five days a week in the office, then 'flexibility' to Asians might mean four days a week," said Julie Whelan, global head of occupier thought leadership and research consulting at CBRE.
Just as importantly, the pandemic has put the design, location and features of office buildings under scrutiny. While Asia is more insulated from the shakeout in the office market stemming from the drop in valuations – particularly among lower-quality and older buildings that are ill-suited to post-pandemic working patterns – landlords and investors are under pressure to future-proof their properties.
In addition to stronger emphasis on wellness and amenities, flexible fit-outs and smart technologies, owners must also make their buildings more energy-efficient. Green rental premiums are emerging in markets with low shares of green-certified offices. According to data from CBRE, the green rental premium in Shenzhen and Guangzhou can be as high as 15 to 25 per cent.
Yet, location is the most important factor as far as employee preferences are concerned. The stronger attachment to in-person work in Asia – and employees' preference for working in offices in city centres as opposed to emerging districts or suburbs – explains why buildings that are well-located and well-connected are proving the most resilient. "The flight to quality is very real," said Whelan.
Asian offices have suffered less than their US peers since the eruption of the pandemic. But even in Asia, flexible working is taking hold as companies implement workplace strategies that will attract and retain top talent. The line between work and home is less blurred, and the impact of the pandemic on the office sector is profound.
Nicholas Spiro is a partner at Lauressa Advisory
The news is published by EMEA Tribune & SCMP