Ergotek launched Feedspresso in 2021, which utilises around 2 million black soldier fly larvae in a 20 square-metre container. Ergotek's food-waste solution project in Ho Sheung Heung in Sheung Shui currently has the capacity to handle around 500kg of food waste per day, which translates into the reduction of around 22 tonnes of carbon dioxide equivalents per day.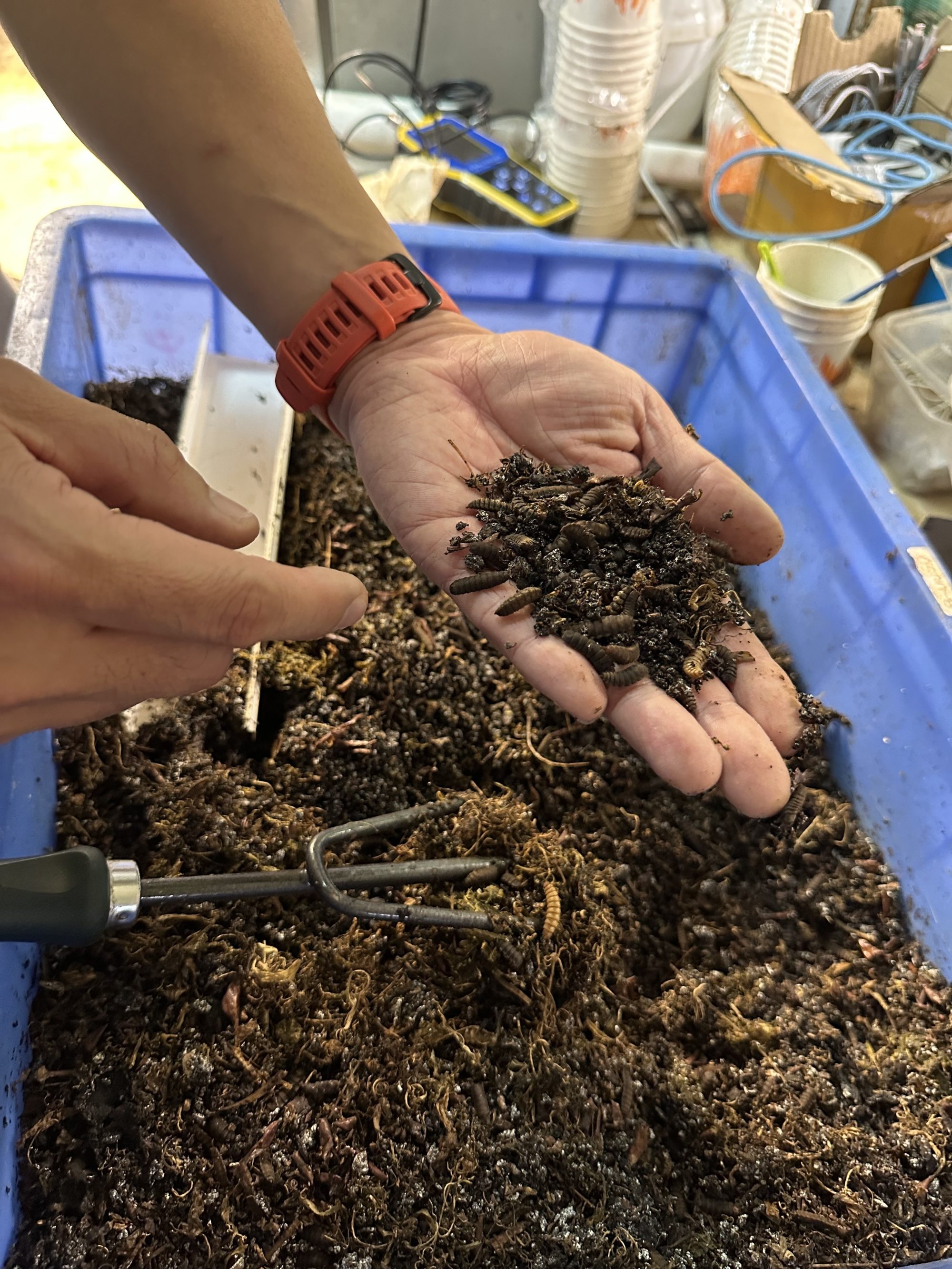 In 2021,
around 3,437 tonnes of food waste
were disposed of at landfills every day in Hong Kong, with around 68 per cent of it coming from households, according to the latest figures from the Environmental Protection Department made available in December.
"It takes an area larger than China to grow all the food that is never eaten," said Lucia Loposova, executive director of non-profit Green Hospitality, at the Turning Food Waste into Business Opportunity event at the University of Hong Kong in June.
"With 4.4 gigatonnes of greenhouse gas emissions coming from food loss and waste – and 25 per cent of the world's freshwater supply is used to grow that same amount of food – accelerating our actions in food-waste reduction is crucial to our fight against climate change and food insecurity."
Ergotek's Wong is targeting increasing the capacity of food waste handled to three tonnes by the end of the year, when the firm moves to a new site in Lok Ma Chau.
BSF Innovation, another firm where Wong serves as an adviser, has come up with solutions to upcycle leftovers into fertiliser and pet food, as well as building materials.
BSF Innovation has been experimenting with green construction materials by grinding shells from black soldier fly larvae, leftover vegetable fibres and bones and shells that were not consumed by the flies nor sent to incinerators into a calcium-rich powder. The firm has produced bricks that are 60 per cent made of this powder, and plans on building a cottage near Lok Ma Chau as a demonstration for this construction material by the end of 2023.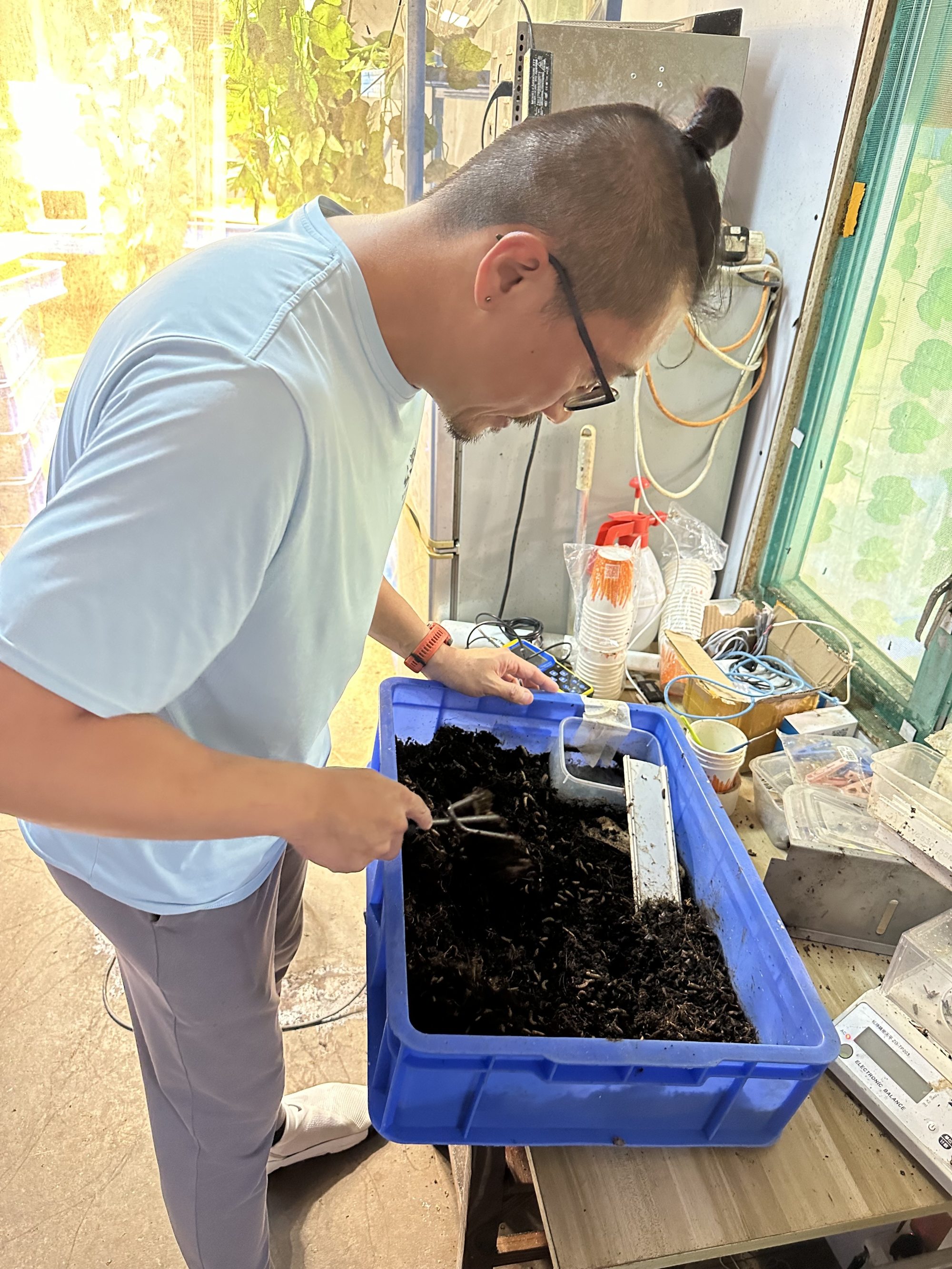 Meanwhile, Not Only Powder has been preventing expiring and "ugly" fruits – those with visible marks that do not affect their taste or nutritional value – from being sent to landfills by food producers and suppliers. The start-up has been upcycling these fruits by freeze-drying them and turning them into powder.
Freeze-drying is a process that dehydrates the fruit while retaining about 95 to 97 per cent of its nutritional value, according to the company's website.
"Our vision is to try and reduce food waste, but also to promote health," said co-founder Fioni Fong. "The fact is that in Hong Kong when we talk about sustainability, a lot of people might think it's not really related to them or is directly beneficial for themselves. [That is why] we wanted to tap the health angle."
Working with fruits such as bananas, strawberries and apples, Not Only Powder produces two different types of products, freeze dried crisps and a smoothie in a freeze-dried powder form. It has sold more than 2,700 packs of its products since late November, saving more than 1,250kg of carbon dioxide emissions by preventing fruits from being sent to landfills, Fong said.
Ways Out Hong Kong, another start-up, has been upcycling food waste into jewellery with the help of a community of single mothers.
The team collects household food waste on its own, as well as from NGO partners such as local food bank Feeding Hong Kong. The materials collected include fruit peels and vegetable scraps, ranging from dragon fruit peels, orange peels, zucchini peels and aubergines to even coffee grounds, according to co-founder Peggy Lam. She added that the start-up was experimenting with new materials to produce different colours.
Besides selling its products online and at physical locations such as the Mills Fabrica in Tsuen Wan, the company has also partnered with businesses such as MTR Corp and Sino Group to organise food-waste upcycling workshops.
The news is published by EMEA Tribune & SCMP