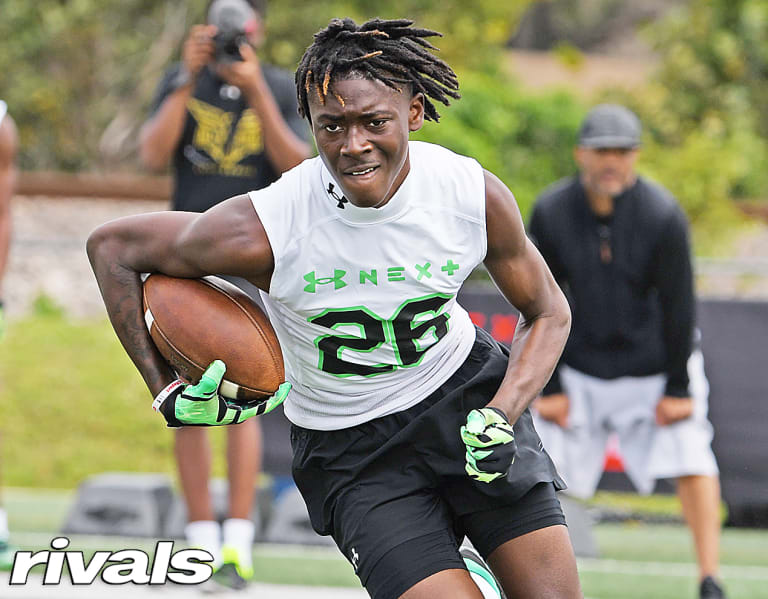 Florida State's receiver room for 2024 is shaping up to be the envy of many college football programs.
Four-star receiver Lawayne McCoy of Miami Central committed to Florida State on Thursday during an unofficial visit. McCoy watched FSU's practice and spoke with the staff afterwards.
The 6-foot-2, 170-pound McCoy is the 58th-best player in Florida. He joins four-star prospects Camdon Frier and Tawaski Abrams as commitments.
"My comfort level here is through the roof," McCoy said. "When I'm here, I feel like home. … like I'm in my own backyard."
McCoy was clearly won over by the Seminoles' 2022 season, in which they won 10 games. But he has high expectations for 2023 — and when he arrives on campus.
"This team is going to be very good," McCoy said. "But when I get here we are going to win a national championship."
McCoy said FSU was the right fit for him. When Mike Norvell about his commitment, the FSU coach began yelling with joy. "He was fired up and he had me fired up, too."
"McCoy is a two way standout," Osceola recruiting analyst Charles Fishbein said on McCoy. "He has the speed and quickness to play receiver. You will see him go up and snatch the ball out of the air. He has the ability to get separation from defensive backs. Put him on defense and he will let you know he is there. He is one of the better unknown prospects in South Florida."