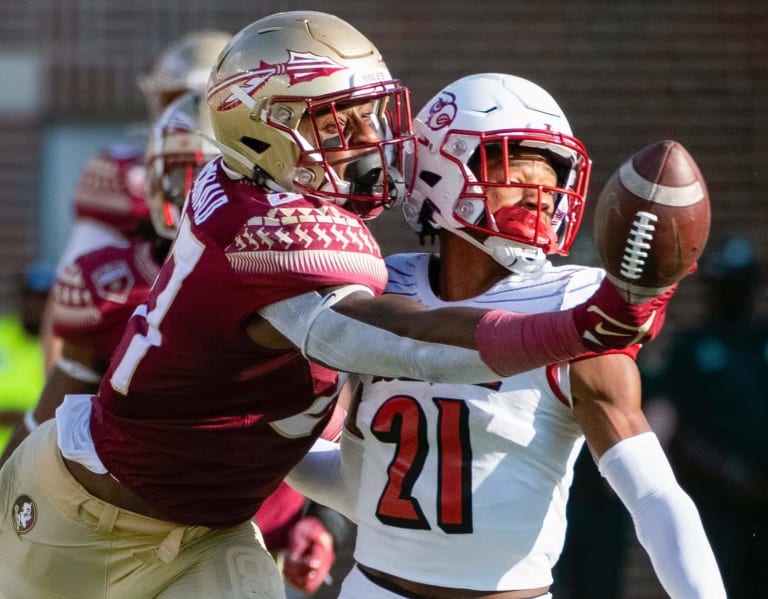 The seven-round NFL Draft wrapped up on Saturday with Jammie Robinson being selected in the fifth round by the Carolina Panthers.
A number of Florida State players then had opportunities to sign free agent deals, including Dillan Gibbons, Camren McDonald, Ontaria Wilson, Wyatt Rector, Robert Cooper and Jazston Turnetine.
We're tracking them below:
Camren McDonald signed an undrafted free agent deal with the Green Bay Packers on Saturday after the conclusion of the NFL Draft.
McDonald played in 58 games at FSU, starting 30 (every game in 2020 as well as 11 in 2021 and 10 in 2023). He had 74 receptions for 861 yards and five touchdowns in his career.
The 6-foot-4, 245-pound McDonald caught 21 passes for 312 yards and a touchdown last fall. His 14.9-yard average per catch was considerably better than the 10-yard average in 2021.
McDonald evolved from a flexed out tight end to an in-line tight end at FSU. While blocking wasn't where he excelled, McDonald added strength and showed some improvement through the years.
He was also known for his non-profit work, helping to feed the homeless in Tallahassee and becoming a certified yoga instructor during the pandemic. McDonald taught free yoga classes to students in the offseason.
Former Seminoles make deals
Boston College defensive back Jaiden Woodbey agreed to a free agent deal with the Los Angeles Rams.
Arkansas State quarterback James Blackman agreed to a free agent deal with the Miami Dolphins.