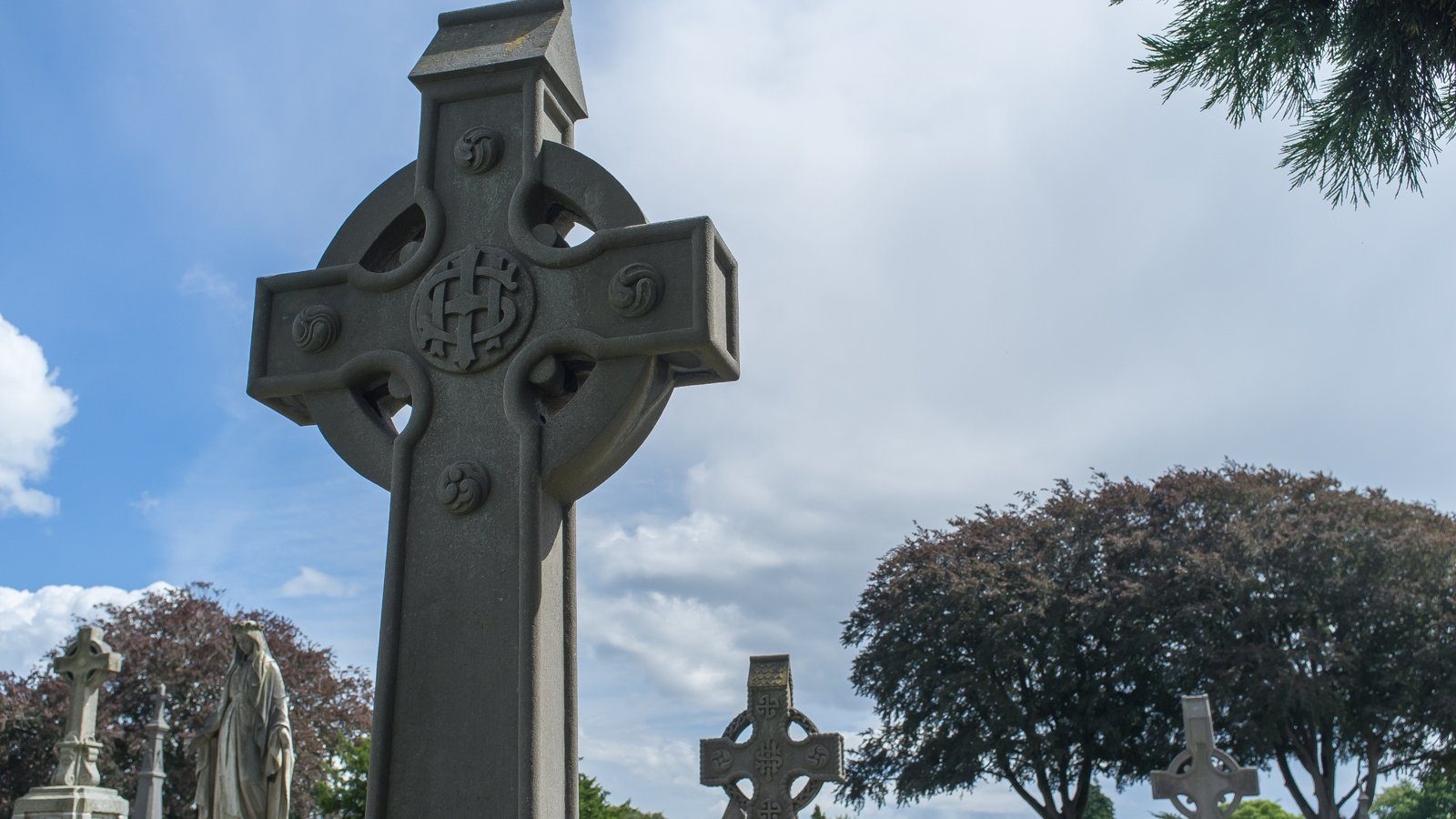 The Garda National Missing Persons Unit has determined that the remains of 12 people buried at Glasnevin Cemetery are unidentified, bringing to 36 the number of unidentified bodies across the country that are the subject of ongoing investigations.
The 12 bodies – 10 of them men and two women – were buried at the cemetery between the late 1970s and the late 1990s. In some of the cases, detectives are still trying to establish precise details about the burial dates, Prime Time has learned.
The bodies have been the subject of investigations at the Garda National Missing Persons Unit and by gardaí in a number of Dublin stations for several months.
In one of the cases, enquiries are also being conducted in Co Wexford. One of the difficulties with investigating historic cases has been that most records are pre-digital.
Some 6 of the 12 cases are at a more advanced stage of investigation, since more information has been obtained in a trawl of records.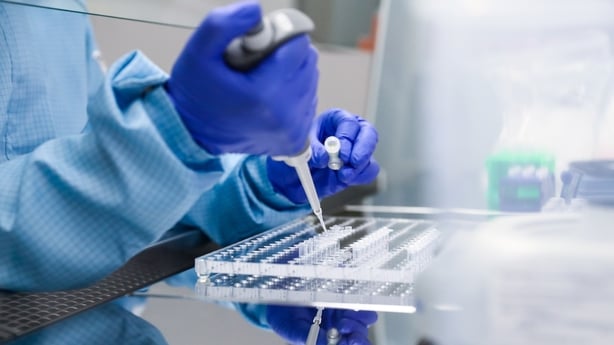 These cases relate to five men and one woman, all of whose bodies were recovered from Dublin Bay or the River Liffey between 1980 and 1990.
The first relates to a man whose body was recovered close to Lambay Island in 1980. Another case relates to a man whose body was found in Howth Harbour in 1981.
In that case, the cemetery records show that the deceased man was believed to be aged in his 50s. The identities of three other men were also never discovered.
The bodies of these three men were recovered from the North Wall in 1982, the river Liffey in 1986, and Clontarf in 1987.
The sixth case that has an investigation team currently assigned to it is the case of a woman whose body was recovered from the water at Alexander Basin in 1990.
It's understood that this woman was of Asian ethnicity. She still lies buried without her name at Glasnevin Cemetery.
It's likely that exhumations of some or all of these six cases may take place in 2022 or thereafter in an effort to get DNA profiles of the unidentified remains.
With 876 people currently classified as being a long-term missing person on the island – 815 in the Republic, and 61 in Northern Ireland – it is hoped that at least one of the cases of unidentified remains in Glasnevin Cemetery might result in a breakthrough.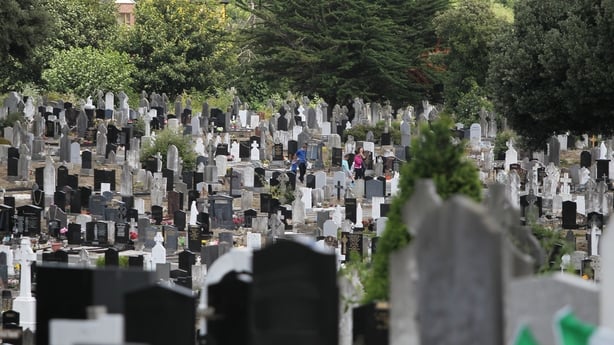 Following a massive and ongoing appeal, 287 families of missing people have now given DNA samples to Forensic Science Ireland to be placed on the Missing Persons Database.
While a trawl of the burial records at Glasnevin has led to significant clues with respect to six of the unidentified remains, gardaí are still trying to establish the precise circumstances in which the bodies were found.
According to burial records, one of these remains is of a woman whose body was found at a property at Merrion Square in 1977. Another case relates to a man whose body was apparently found at the Four Courts in 1984, and another is that of a man found dead at a Dublin church in 1998.
One case buried at Glasnevin relates to a man whose body was found in Enniscorthy, Co Wexford, in 1991. Enquiries are ongoing to establish the circumstances by which he was buried in Dublin but not identified.
It's understood that extensive garda enquiries in Co Wexford have so far failed to locate any information about the case.
Another case is that of a man where the burial records say he was taken from the sea at Dollymount strand in 1994, and the 12th case being examined is that of a man whose body was recovered close to Dalkey Island in July 1996.
It's understood that some of the dates listed in burial records have been found to be inaccurate or inconsistent with Garda records, and a number of anomalies are being investigated.
An analysis of burial records at Glasnevin Cemetery is continuing, as well as an audit of all Garda paperwork related to the time periods in which the cases occurred.
We need your consent to load this Datawrapper contentWe use Datawrapper to manage extra content that can set cookies on your device and collect data about your activity. Please review their details and accept them to load the content.Manage Preferences
The work at the cemetery comes as part of enquiries nationwide in relation to unidentified bodies.
So far this year, there have been four exhumations as part of efforts to solve the cases – two of the exhumations took place in Co Clare, and the others were in Co Leitrim and Co Meath.
Detective Sergeant Carmel Griffin of the Garda National Missing Persons Unit told Prime Time that the unit is working with investigation teams nationwide and with Forensic Science Ireland to progress the investigations.
"I am conscious that the families of missing persons are suffering terribly since their loved one went away," she said.
"But I would ask that the family members of all missing persons consider providing a DNA sample to either their local investigation team or the Missing Persons Unit to assist An Garda Síochána in progressing the investigation."
These 12 newly established unidentified cases, when added to the 24 previously reported, means there are 30 men and six women lying in graves without their names.
Full DNA profiles for 22 of those 36 cases have now been established and are on file.
Though research by Prime Time has established that gardaí are examining the cases of 36 unidentified remains, it is likely that there are far more such remains across the country. There is no no publicly accessible database, and Gardaí have not published such figures previously.
The 12 additional remains were not necessarily a secret. But gardaí are now discovering cases of unidentified bodies as part of extensive research with coroners.
Because the bodies were first found in a pre-digital age, paper files may have been stored away or lost.
After Dublin, Wexford has the next largest number of unidentified cases, with six people buried without their names. Co Clare has five. There are also unidentified bodies in counties Cork, Galway, Wicklow, Sligo, Dublin, Leitrim and Meath.
Families can contact the Missing Persons Unit on (01) 666 9476 or alternatively on [email protected]. You can contact Barry Cummins at [email protected]