A Georgia grand jury recommended criminal charges against three Republican US senators and other allies of Donald Trump as part of its investigation into efforts to overturn Trump's 2020 presidential defeat, according to a report released on Friday.
None were ultimately charged when Georgia prosecutors filed a sweeping criminal case against Trump and 18 alleged co-conspirators.
The special grand jury recommended charging Georgia's two senators at the time, Kelly Loeffler and David Perdue, as well as Senator Lindsey Graham of South Carolina, the report showed.
The panel also recommended charges against Trump's former national security adviser Michael Flynn, adviser and lawyer Boris Epshteyn and lawyers Lin Wood and Cleta Mitchell, the report showed.
Graham, a former Trump rival-turned-golf-buddy, asked Georgia officials to examine postal votes after the Republican president's defeat. He did not immediately respond to a request for comment.
Graham has defended his behaviour, saying he was entitled to examine state election activity as chair of the Senate Judiciary Committee. He fought a subpoena ordering him to testify but was ultimately told to do so by the US Supreme Court.
Loeffler and Perdue, both Trump loyalists, were defeated by Democratic candidates in January 2021 run-off elections.
Perdue ran unsuccessfully for governor in 2022. Neither immediately responded to a request for comment.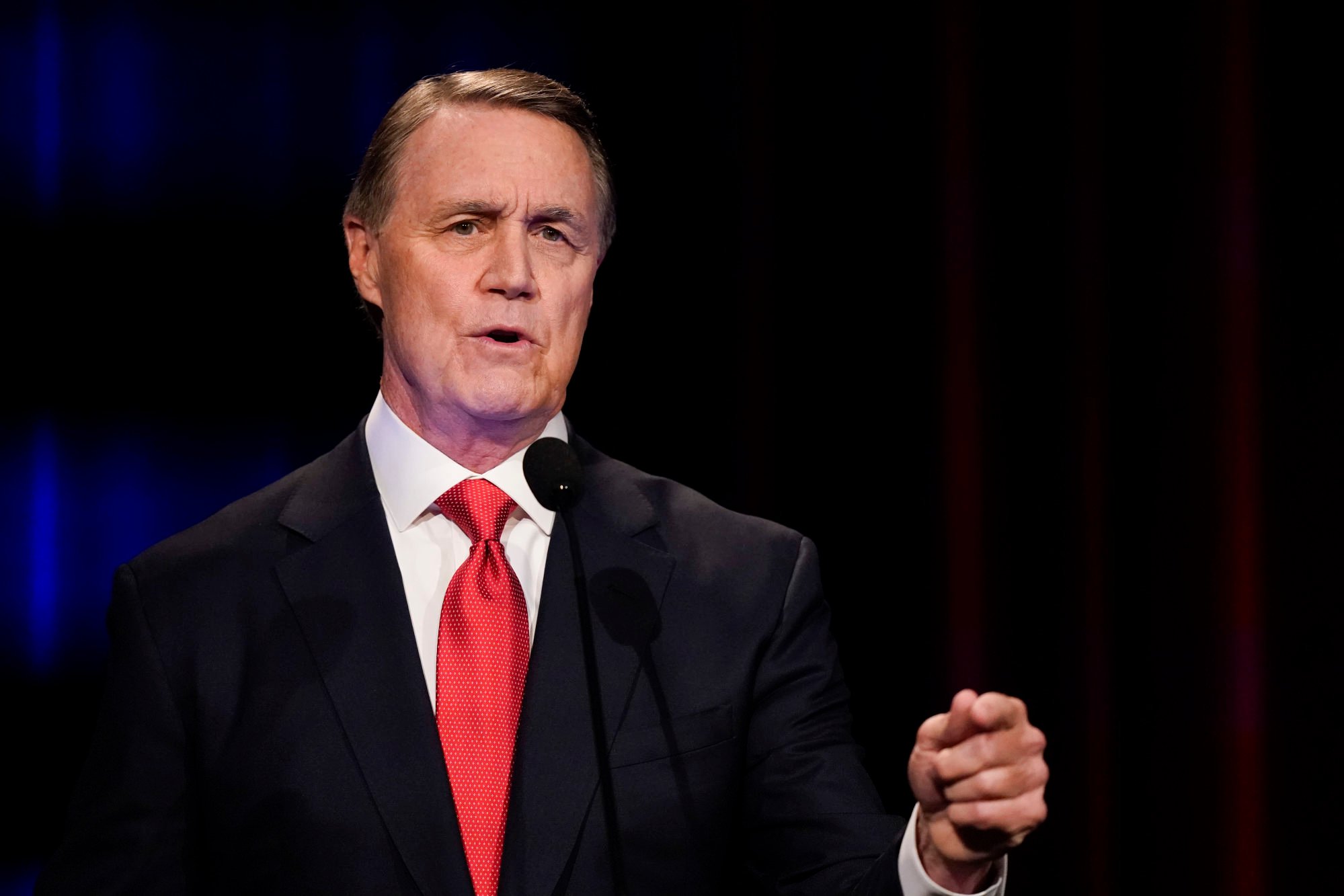 Mitchell and Wood, both conservative lawyers who worked with Trump to reverse his defeat, also did not immediately respond to messages seeking comment.
The special grand jury convened in 2021 at the request of Fulton County District Attorney Fani Willis to aid her investigation.
Over several months, the jurors subpoenaed testimony from 75 witnesses, including Trump allies such as his former lawyer Rudy Giuliani, Graham and top Georgia officials such as Governor Brian Kemp.
The panel recommended charging 39 people in total in its December 15 report, which has been sealed for nine months.
The special grand jury did not have the power to issue charges. But Willis used the evidence it gathered to seek an indictment from a regular grand jury last month that accused Trump and his co-defendants of overseeing a wide-ranging conspiracy to sabotage Democrat Joe Biden's statewide victory.
The grand jury did not act unanimously. At least one member voted against each of the charges that it recommended against Trump.
The panel was also split on whether to indict the members of an illegitimate slate of electors that intended to persuade Congress to award Georgia's electoral votes for Trump.
Two jurors said the fake electors should not be indicted for "doing what they were misled to understand as their civic duty".
The indictment listed 30 unindicted co-conspirators, who have not been charged but allegedly played a role in the scheme.
All 19 defendants have pleaded not guilty. As with his three other criminal prosecutions, Trump has denied any wrongdoing and said he is the victim of political persecution.
Despite his legal troubles, he remains the front-runner for the Republican presidential nomination next year against Biden, the incumbent.
The special grand jury report remained secret for nine months at Willis's request while she determined what charges to bring.
With the indictments issued, Fulton County Superior Court Judge Robert McBurney wrote in an order last week, there is no longer any reason to keep it from the public.
EMEA Tribune is not involved in this news article, it is taken from our partners and or from the News Agencies. Copyright and Credit go to the News Agencies, email [email protected]