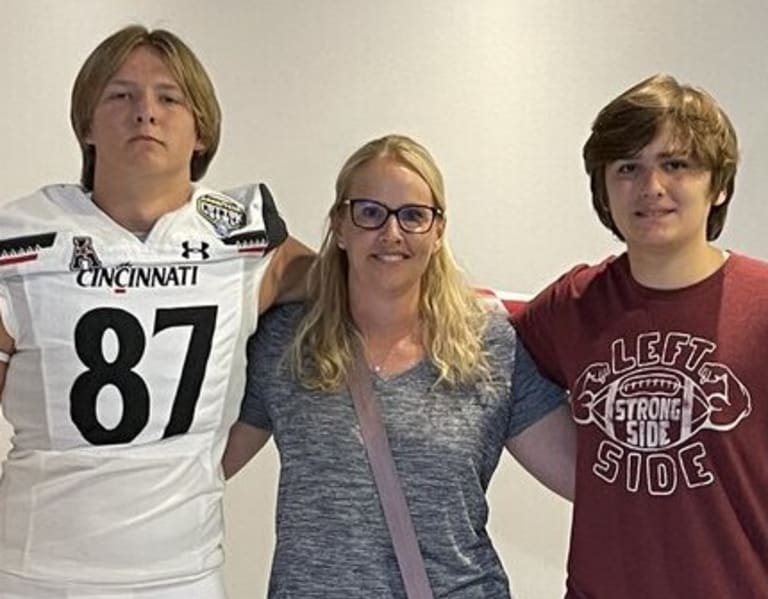 Last week, Olentangy (OH) three-star tight end Gavin Grover narrowed his options. He hinted that a decision would be imminent, between Cincinnati, Kentucky and West Virginia.
That choice came out publicly Sunday morning.
On Thursday, Grover gave his commitment silently to the Bearcats' coaching staff. He visited this weekend for their spring game and this morning, announced his commitment via social media.
Grover is Cincinnati's third commitment in the 2024 recruiting class. He joins three-star offensive lineman Jake Wheelock and three-star defensive back Daniel James.
Assistant coach Josh Stepp was Grover's primary recruiter. Grover also had offers from 13 other schools, including Virginia Tech, Pittsburgh and Rutgers.
"I really like Cincinnati," Grover previously told BearcatReport.com. "The three biggest things, first off, it's close to home, easy drive. I was there with my friend for the weekend and it's two hours. That's a huge thing for me, just being close to home. I wouldn't want my parents to have an eight-hour drive. I love how they take a lot of Ohio dudes, guys from all around the state. They get success with guys from their home state, which is cool. They also do a great job developing players like Josh Whyle, who was skinny, to being a jacked dude."
Check back with BearcatReport for more on Grover's addition for Cincinnati.