"This suggests that North Korea continues to export various weapons to Middle Eastern countries and armed groups," the official said.
While there was no evidence the weapons were directly exported from the North to Hamas, the official said it was "highly likely" they could have passed through neighbouring countries and other militant groups to Hamas.
Military experts this week said photos from the conflict showed Hamas militants could be using North Korean weapons, including possible F-7 rocket-propelled grenades.
There have been reports of Hamas using the F-7 for several years, according to Bruce Bechtol, a professor at Angelo State University in Texas, who has researched on North Korea's arms sales.
"This could be new supplies or from previous shipments going back as far as 2009," he said, adding that in any case the weapons could have taken an indirect route to Hamas from North Korea through
Iran
or
Syria
.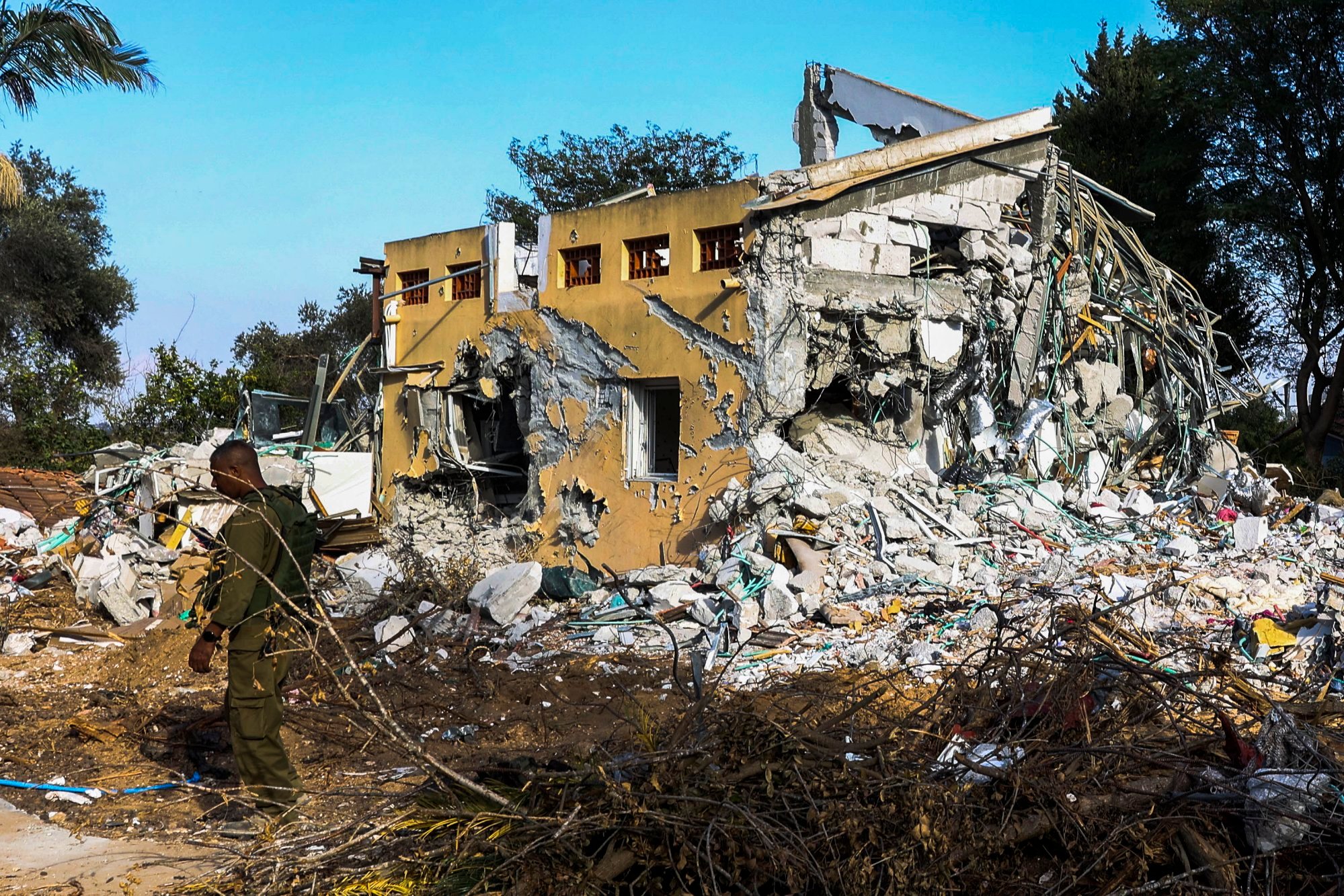 The JCS also assessed that Hamas' attack modus operandi, including surprise attacks at dawn on holidays, neutralising air defences with massive and simultaneous artillery fire, and drone attacks on surveillance and communication facilities, were similar to North Korea's "asymmetric attack" modus operandi, the JCS official said.
"It is possible that North Korea could utilise Hamas' attack methods in a surprise attack on South Korea," the official said, adding that Hamas' paragliding aerial infiltration also resembled North Korean tactics.
"North Korea unveiled a paraglider infiltration and simulation attack drill on the South in 2016. It is possible that this know-how has been passed on to Hamas," he said.
Some South Korean analysts said it was an open secret that the North's weapons had been flowing into Hamas for years, with Iran, Syria or Egypt acting as transit terminals.
"For the impoverished North Korea, illegal arms transactions are a rare source of hard currency earnings that could mitigate the impact of the international sanctions on it," Lee Il-woo, a senior researcher of the think tank Korea Defence Network, told This Week in Asia.
Baek Seung-joo, a former vice-defence minister, said Hamas was apparently using old shipments of North Korean weapons that could have been supplied by Iran, which has close relations with Pyongyang.
The close military ties between Tehran and Pyongyang meant it was possible that North Korean weapons might have been diverted to Hamas through Iran, said Yang Moo-jin, a political-science professor at the University of North Korean Studies.
"However, chances are slim that the North has engaged in direct arms transactions with Hamas," Yang noted.
Unless the South Korean military clarified how the weapons were supplied to Hamas or whether the shipments were recent, its recent press briefings on possible links between Hamas and the North would have no significant resonance, he said.
"I suspect these military briefings are politically motivated with a view to lumping Hamas and North Korea together as part of the Axis of Evil," he said.
North Korea on Friday denied its weapons were used by Hamas against Israel, with its official KCNA news agency accusing Washington of spreading "a groundless and false rumour".
"It is nothing but a bid to shift the blame for the Middle East crisis caused by [the United States'] wrong hegemonic policy onto a third country and thus evade the international criticism focused on the empire of evil," it said.
Additional reporting by Reuters
EMEA Tribune is not involved in this news article, it is taken from our partners and or from the News Agencies. Copyright and Credit go to the News Agencies, email [email protected] Follow our WhatsApp verified Channel