Pakistan
Haqeeqi Azadi March is to be held between March 25 and May 29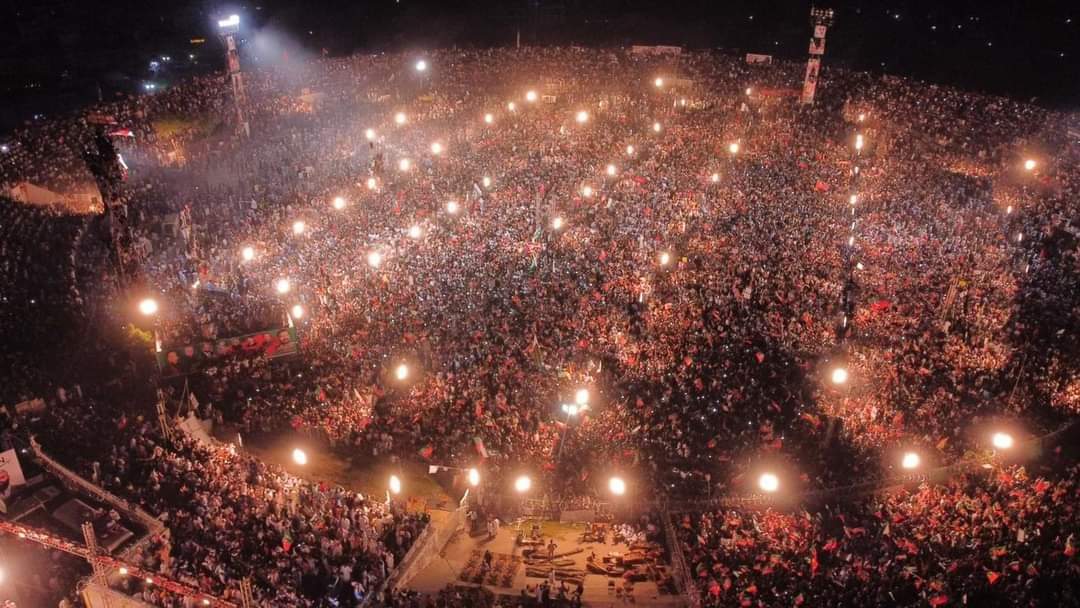 Pakistan Tehreek-e-Insaf (PTI) chairman Imran Khan has said in Multan Jalsa that a meeting of the core committee has been convened in Peshawar. Haqeeqi Azadi March is to be held between March 25 and May 29, says Imran Khan.  Former Prime Minister and Pakistan Tehreek-e-Insaf (PTI) chief Imran Khan, while addressing to people in Multan Jalsa, made an important announcement regarding the Haqeeqi Azadi March. A meeting of the committee has been convened. The final date of the Islamabad March will be announced on Sunday. Imran Khan said that new development has taken place today.
He said that no revolution in the world is successful unless the youth and women participate. The revolution which is coming in the country will surely be successful. May my nation never bow before the mafia, thief, robber, or super mafia, Allah has accepted my prayer for which I give thanks to Allah Almighty.
The former prime minister said that before coming from the meeting, the message came, again and again, Imran Khan, your life is in danger, put bulletproof glass Fear makes man small, Pakistanis you have to do great things unless we break the idol of fear we can not become a great nation.