Hong Kong kept its base rate unchanged after the US Federal Reserve skipped its monetary tightening cycle for the second time this year, giving the city's businesses and borrowers breathing room amid a struggling economy.
The base rate was kept at 5.75 per cent, the Hong Kong Monetary Authority (HKMA) said before financial markets opened. Hours earlier, the Fed maintained its target rate unchanged at between 5.25 per cent and 5.5 per cent, taking its second recess since the cost of money began rising in March 2022.
The Fed is "prepared to raise rates further if appropriate, and we intend to hold policy at a restrictive level until we're confident that inflation is moving down sustainably toward our objective," said its chairman Jerome Powell.
The so-called "hawkish skip" by the world's most powerful central bank was expected with a 99-per cent probability, based on the prices of Fed Funds futures on the CME Group's Chicago exchange, something that "has been the market expectation and a foregone conclusion for some time," said T. Rowe Price's chief US economist Blerina Uruci, in a September 19 note.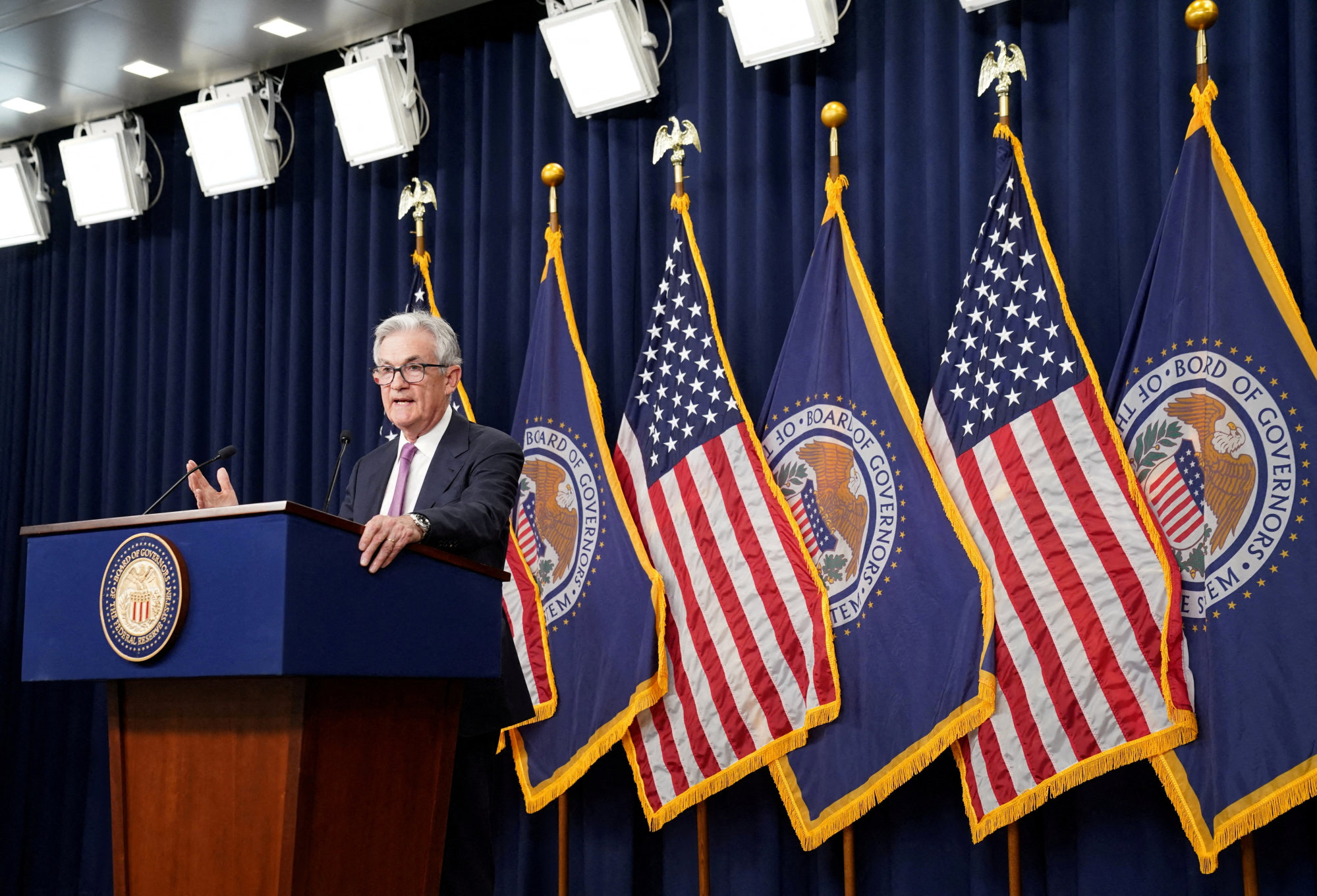 Hong Kong's most recent rate increase was in July, when the base rate rose for the 11th time in 17 months by 5.25 percentage points during the Fed's monetary tightening cycle. The city's monetary policy has been run in lockstep with the Fed since 1983 to maintain the local currency's peg to the US dollar.
The Fed's skip came ahead of a contentious September 30 deadline to keep the US federal government open. A faction of congressional Republicans, who hold the majority of votes in the US House of Representatives, are blocking a budget from being passed, putting the government of the world's biggest economy in danger of being shut down for the second time since 2018.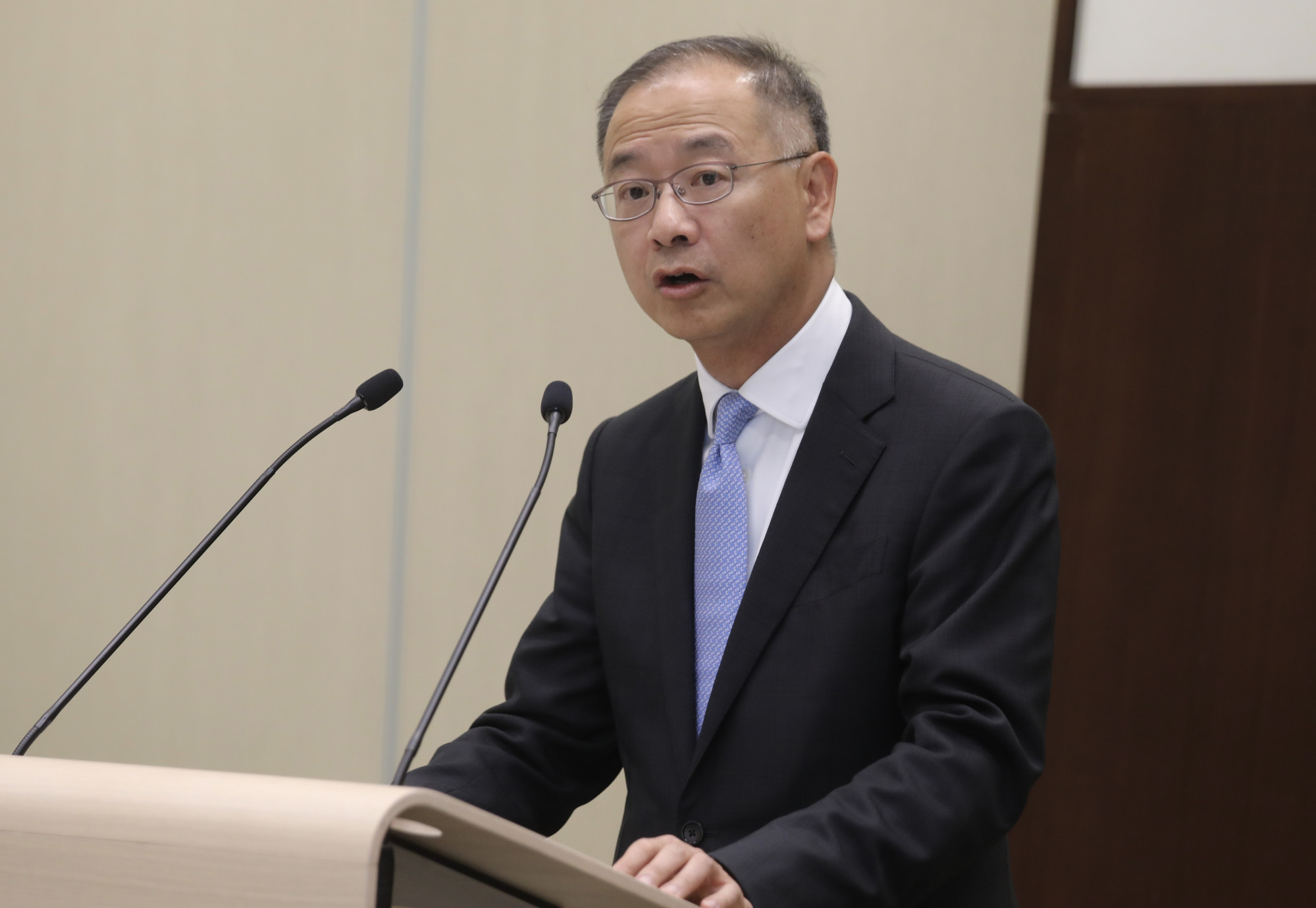 "While markets have historically taken shutdowns in stride, this one could differ in that it collides with several other headwinds for the economy and the heretofore resilient consumer; it could last longer and there would be no economic data released or compiled," Pimco's head of public policy Libby Cantrill wrote in a note before the Fed's announcement. "A government shutdown may have a bigger impact given the backdrop than many assume."
All eyes turn to Hong Kong's commercial banks to see how they would price their prime rates. They have raised the cost of loans to their best customers only five times since September 2022 by a total of 0.875 percentage point.
This time, the banks may have to raise their prime rates because of rising cost of funds in the interbank market, said mReferral's Chief Vice-President Eric Tso Tak-ming.
Hong Kong's one-month interbank offered rate, or Hibor, soared to 5.24 per cent yesterday, 75 basis points higher than a month earlier. The three-month Hibor climbed 28 basis points during the same period to 5.22 per cent.
"Many major banks have increased the interest rate for new mortgage loans this week," Tso said. "The interbank rate is still very high, which will force the banks to increase their interest rates."
Seven lenders, including Hong Kong's three currency note issuers – HSBC, Standard Chartered Bank, and Bank of China (Hong Kong) – raised their mortgage rates by 50 basis points earlier this week. That put the effective cost of mortgages among the banks, with 80 per cent of Hong Kong's loans, at 4.125 per cent after discounts from their prime rates.
China Construction Bank (Asia) went even further, raising the borrowing rate for its best customers by 1.5 percentage point to 5.125 per cent today, according to mReferral. The bank, with 0.3 per cent of Hong Kong's mortgage market, did not respond to requests for comment.
Rising mortgage costs may deter property buyers, adding to the weight on a market that is already struggling to cope with a supply glut. Median home prices may fall 5 per cent in the coming months, property analysts said.
The current cycle of higher rates may be approaching an end, as US inflation continues to lose pace, with the financial markets "pricing in a 44 per cent probability of one further 25-basis point hike between now and the end of 2023," said Franck Dimer, Allianz Global Investors' global chief investment officer for fixed income products.
"We believe the Fed has completed its rate hike cycle," he wrote. "Recent economic data point to continued disinflation, particularly in services and to easing labour market tensions, which are a key indicator for the Fed."
That is good news for Hong Kong's economy. "As businesses see the light at the end of the tunnel, the impact of further rate hikes should be tamed marginally," said Ryan Lam Chun-wang, head of research at Shanghai Commercial Bank.
The news is published by EMEA Tribune & SCMP