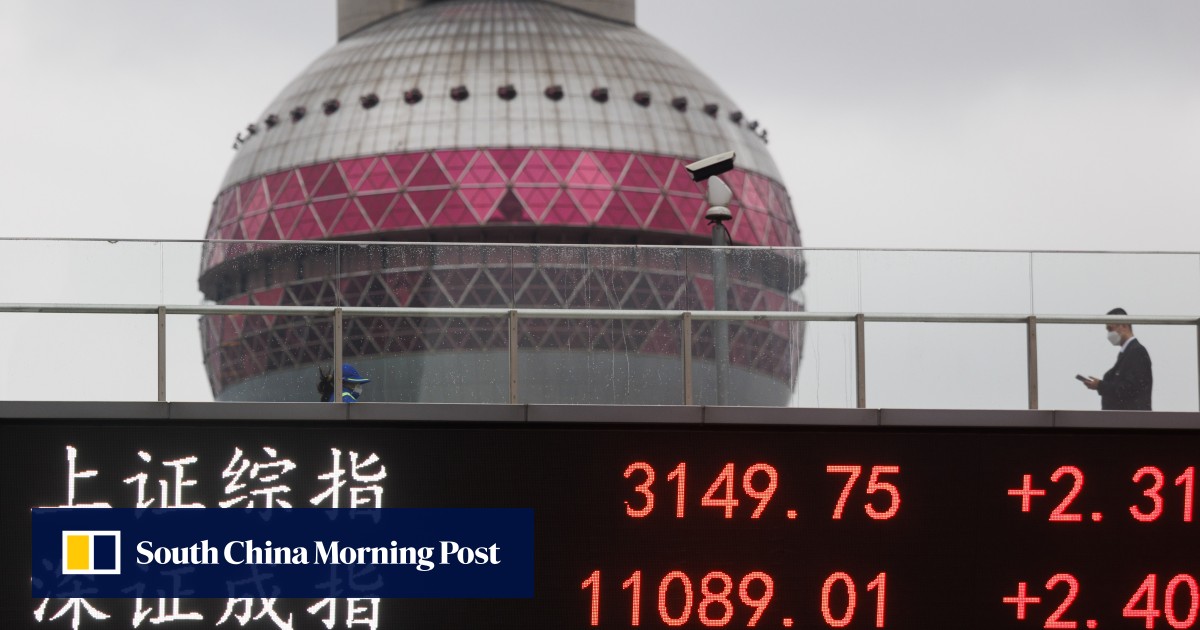 Hong's argument may instil some confidence in investors who are increasingly wary of the market's prospects amid doubts about the strength of China's recovery. The Hang Seng Index has dropped 13 per cent from a January high and the CSI 300 Index has been trading sideways over the past three months, with the reopening trade fizzling out.
China's key economic data for April from retail sales to industrial production and fixed-asset investment all trailed estimates, while gains in home prices slowed, underscoring a continuing downturn in the real estate industry. These triggered a sell-off in the yuan, which breached the 7 level against the US dollar for the first time in five months last week.
The strength of China's economy is now more closely correlated with US monetary policy than before the pandemic, as overseas demand holds sway over the manufacturing industry and profitability, said Hong.
Meanwhile, China's consumption is not big enough to drive the economic recovery and Chinese households are highly leveraged after the outbreak of the pandemic, restraining their ability to spend, he added.
"Chinese households overextended during the pandemic, and are not in a strong position to borrow more," Hong said. "This is why lending lags money growth, and 'revenge consumption' is fleeting. Further, consumption is a much smaller part of the Chinese economy, and thus the foreign recovery experience won't easily apply – contrary to consensus belief."
Bets are now rising that the Fed will snap a streak of 10 interest-rate increases that started in March last year, as inflation shows signs of cooling and the contagion risk of regional bank persists. The US central bank last raised borrowing costs by 25 basis points earlier this month, bringing the benchmark rate to between 5 and 5.25 per cent – the highest in 16 years.
"If the US avoids a recession, Chinese manufacturing and exports will pull through. Bottoming industry profits and recovering confidence both in the US and China are hinting at a rising probability," Hong said.
"If not, the market will take a dive, but then the PBOC will likely ease further to support the recovery."
The news is published by EMEA Tribune & SCMP