A consortium led by
Sino Land
won a Hong Kong land tender for a site at Kai Tak with a bid of HK$5.3 billion (US$676 million), the lowest in nine years, which some analysts said was a conservative price as the city's economy could stagnate in the near term.
Bids were also submitted by Sun Hung Kai Properties, CK Asset Holdings, Wheelock Properties, Nan Fung Group and Henderson Land this Monday, the last day of the tender period. The parcels of land, with an aggregate area of 145,303 sq ft, are located in Kai Tak, the site of Hong Kong's former international airport. They went on sale by public tender on July 28.
James Cheung, executive director at Centaline Surveyors, said the HK$5,392 per square foot land price was close to market expectations, but was a nine-year low compared to other land prices in the same district.
Analysts said given the level of the winning bid, the developer could still sell the housing units when construction is completed at current prices, should the economic environment show no improvement and were the property market to remain sluggish.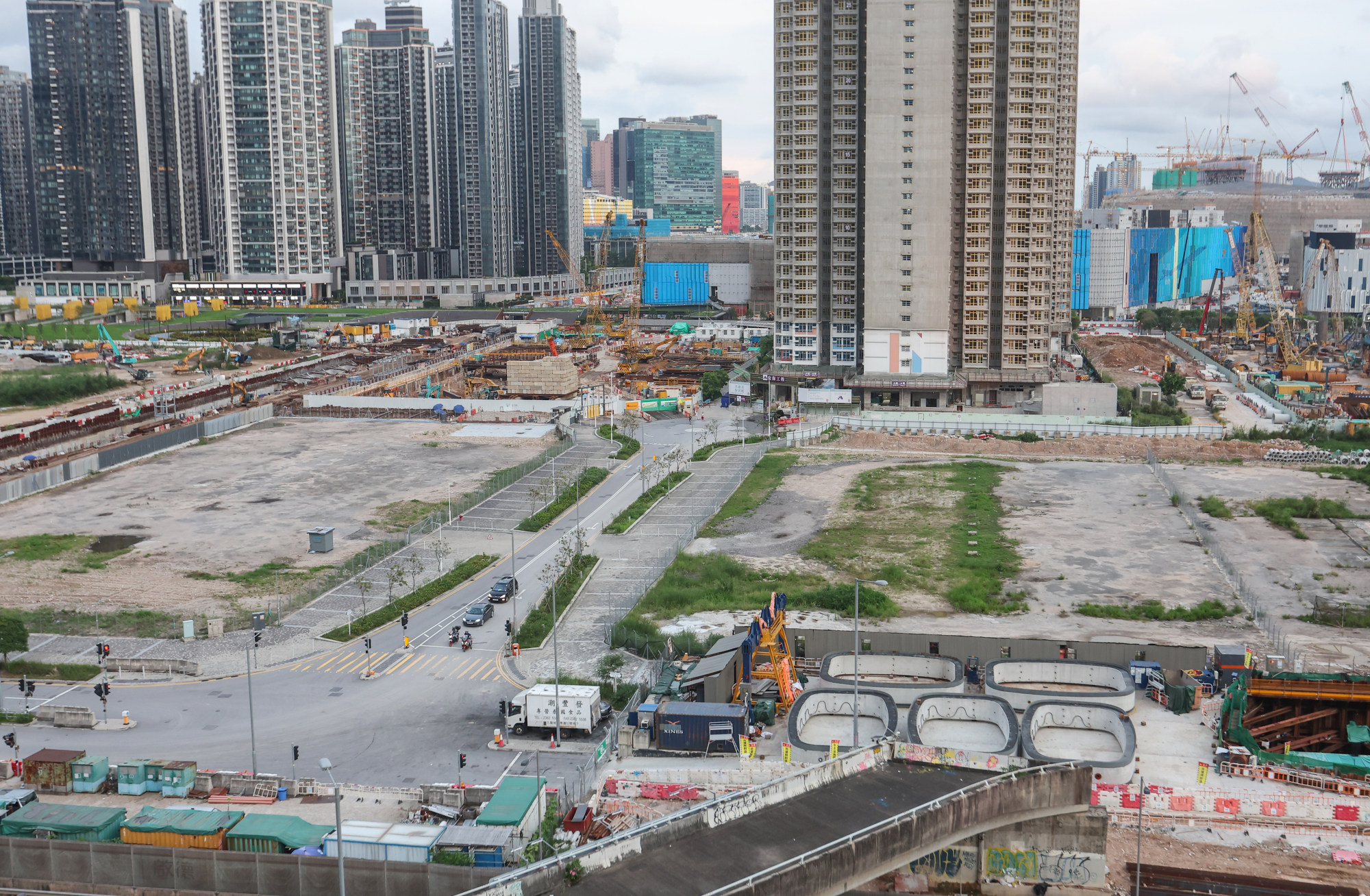 "There's enough cushion for the developers to sell their project at a good price," said Vincent Cheung, managing director of Vincorn Consulting and Appraisal, a property advisory firm. "As for government coffers, yes the government may have a deficit but it should not be confused with a negative cash flow."
"The government also does not have to keep selling parcels of land at a cheap price – there is no urgency for them to do that should interest rates keep rising," Cheung added. "They may also choose to develop subsidised homes on these sites instead of selling them. That is a good long-term investment and a wise way for the government to use its capital."
HSBC analysts said last month Sino Land's share price could react positively, if the company can replenish more of its land bank to strengthen its medium-term earnings growth visibility, as there was a growing risk of moderating sales based on existing run rate due to lower residential land bank within the portfolio.
"We are delighted that our consortium won this urban site with underground connection to the MTR station," Daryl Ng, Deputy Chairman of Sino Land told the Post. "This is an excellent addition to our land bank. We have full confidence in Hong Kong and China, and will fully support quality and sustainable developments."
The successful grant of the site was not affected by the withdrawal in August of the first starter home site at Yau Kom Tau, Tsuen Wan, which showed that developers were still actively competing for land, experts said.
Hannah Jeong, head of valuation and advisory services at Colliers Hong Kong said bidding was expected to be muted given the current market environment and site location.
"The site has many constraints and that developers would have to undertake the construction of a number of government facilities and a basement retail area," said Jeong. "Due to the high interest rates and increased construction costs, the property market is much different from December last year when CK Asset made its bid in Kai Tak."
The Kai Tak Area 2A Site 2 and 3, close to Sung Wong Toi MTR station, is located close to the residential site acquired by CK Asset and a temporary public housing project. It has a total permissible gross floor area (GFA) of about 992,000 sq ft.
Under the conditions of sale, the purchaser must build an underground shopping street and various pedestrian links to proposed public housing developments in the neighbourhood.
The successful bidder must also construct various government accommodation, including a neighbourhood elderly centre, a hostel for mentally handicapped persons, a day activity centre, a district support centre for persons with disabilities and a boys' home.
"The land value has decreased significantly over the eight months due to high interest rates, high construction costs and growing unsold housing units from existing supply," Jeong added.
Centaline's Cheung expects the site to be developed into small and medium-sized residential units, and the project to be sold at around $15,000 per square foot after taking into account construction costs and a reasonable profit margin.
"The award price is within 'adjusted' market expectations," said Alex Leung, senior director at CHFT Advisory and Appraisal. "It is still on a low side."
Leung expects land prices in Hong Kong to remain soft and said the decline in property prices could continue in the coming months.
Recent land tenders have received tepid responses from developers, as Hong Kong's property market creaks under the weight of high unsold inventory and rising interest rates.
Last month, a land tender in Yau Kom Tau, Tsuen Wan, received just a single bid from Grand Ming Group Holdings. The government eventually rejected the bid as the "tendered premium did not meet the government's reserve price for the site", according to the Lands Department.
The news is published by EMEA Tribune & SCMP