Hybrid work arrangements are likely to persist and become irreversible in the foreseeable future, a trend that is spurring landlords and asset owners to convert traditional office spaces into flexible offices, according to the CEO of IWG, one of the world's largest flex desk service providers.
Globally, companies and organisations are allowing as much as half of their staff to adopt flexible work arrangements, including some combination of working from home, working at a desk in a remote co-working space and coming into a traditional office, said IWG CEO Mark Dixon.
The trend is driving IWG to add new flex space in Hong Kong, across the Greater Bay Area and beyond, Dixon said.
"IWG is growing its network both in Hong Kong and globally at a rapid rate as the demand for hybrid working accelerates," he said. "Property owners are seeking to capitalise as businesses of all sizes embrace the model, and we can see this trend in our network growth numbers. In the first half of this year, we added more than 400 locations globally."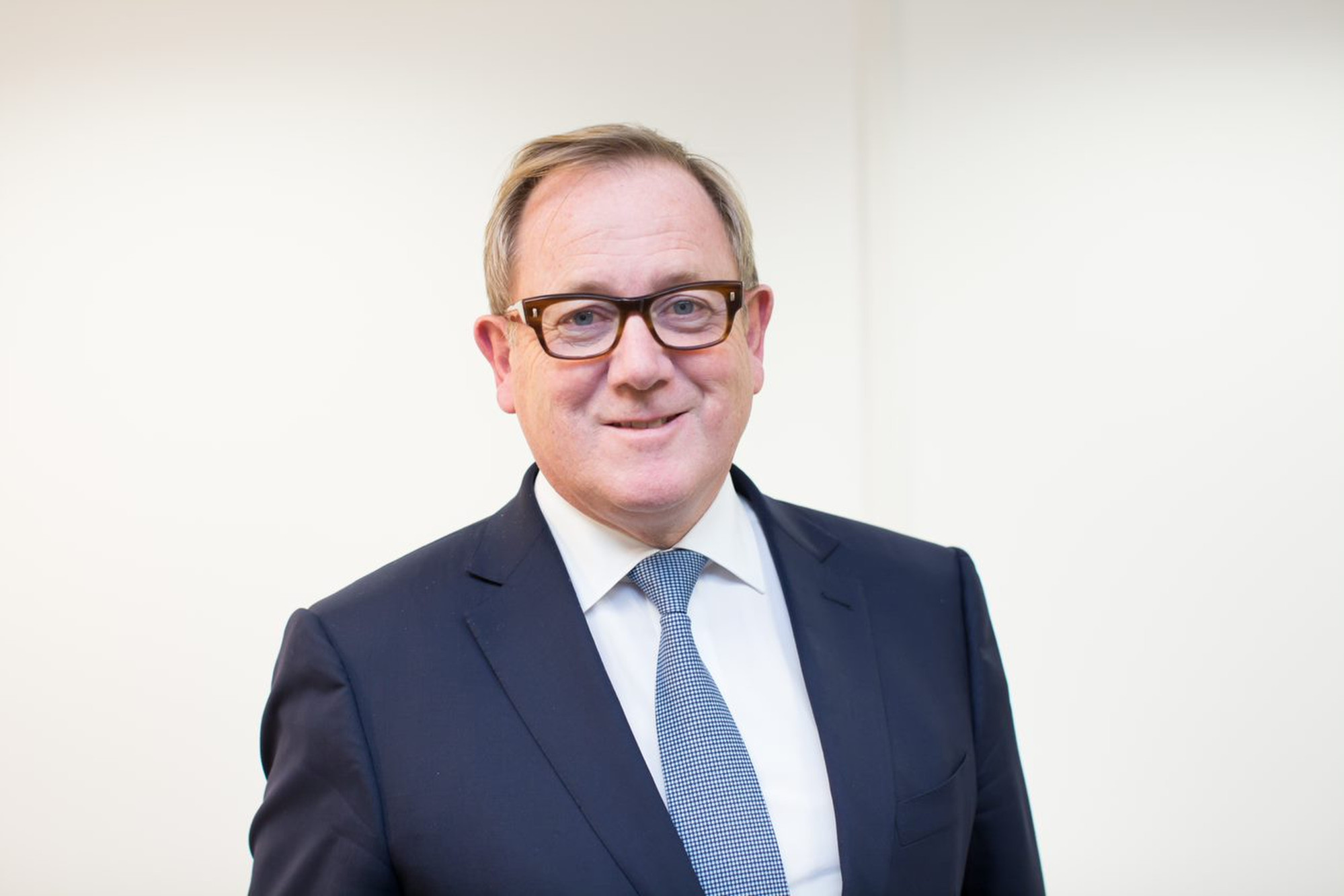 In Hong Kong IWG operates 21 locations under the brands Regus, Spaces, Signature, HQ and OpenOffice, with four new locations added so far this year.
The Switzerland-headquartered company reported revenue of £1.7 billion (US$2.1 billion) in the first half of the year, a record-high in its 30-year history and a 14 per cent improvement from £1.4 billion in the same period in 2022. Profit, meanwhile, grew 2.5 times to £94 million, according to its interim results.
In the next two years, 21 per cent of office tenants in Hong Kong are likely to downsize their footprint, according to a Colliers poll, and the increasing adoption of hybrid work schemes comes at a challenging time for the city's office property market.
The vacancy rate in Hong Kong's prime office space hit a record high of 15.1 per cent towards the end of August, according to Colliers. Monthly
office rental rates
have declined 30.3 per cent to HK$54.70 (US$6.98) per square foot from the high struck in January 2019, when office vacancies were at a record low of 3.5 per cent, according to the property consultancy.
Meanwhile, another 3 million sq ft of office space is expected to become available in the second half of 2023, Colliers said.
In co-working spaces, tenants typically share facilities such as pantries, washrooms and meeting rooms with other tenants. Organisations and individuals can subscribe for memberships or lease space, typically with more flexibility than traditional leases, such as shorter duration of tenancy.
Demand is strong across the Greater Bay Area, Dixon said. IWG partnered with
Hysan Development
in 2022 to set up more co-working spaces in cities such as Guangzhou, Shenzhen, Zhuhai and Foshan, in addition to Hong Kong.
Hongkong Land and Swire Properties, two of the largest commercial landlords in Hong Kong, also run their own co-working businesses.
"There are many reasons why [the hybrid trend] is sort of irreversible," Dixon said. "It's what people want, and it's what companies want at the same time."
Co-working spaces let companies provide collegial spaces for workers at locations that are closer to home or more accessible than the typical central business district. "It's much more convenient, and people genuinely want to go and work in an office," he said. "They want to work with other people. But what they don't want to do is to spend two hours a day commuting."
In Hong Kong for example, situating the entire staff in Central would be expensive, so providing another location option, or splitting the workforce among multiple locations, could cut real estate expenses by as much as half, he said.
"For companies, they can hire people over a wider area and they can get more loyalty from many members of a team if they can work in a more flexible way," Dixon said.
However, Hong Kong's office property market may see less of an impact from the hybrid trend than other cities, according to Alex Barnes, managing director and head of office leasing advisory at JLL in Hong Kong.
"Hybrid caters to the needs of workers who may also have typically longer commutes and more expansive living conditions than those in Hong Kong," he said.
"We expect demand for flexible office space to continue in Hong Kong, albeit at a slowing pace in the medium term. A form of hybrid exists for many companies in Hong Kong, but the extent of the direct impact on office space is considerably smaller than that of other global markets."
Moreover, while lower costs and higher flexibility are attractive, hybrid arrangements have pitfalls, Barnes said. These include concerns about productivity and the nurturing of company culture, as well as the junior staff lacking direct support and guidance from their supervisors.
The news is published by EMEA Tribune & SCMP