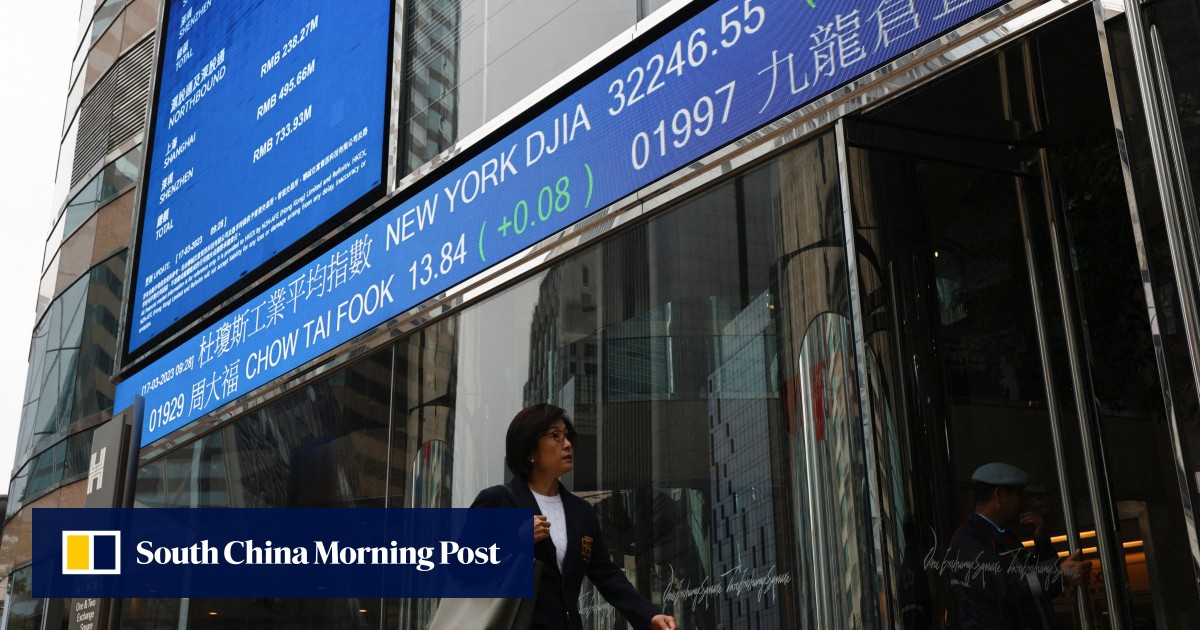 Hong Kong stocks rose for a third day after a surge in earnings from some of China's biggest companies bolstered confidence in the nation's economic recovery outlook. Ping An Insurance, Alibaba Group and HSBC led the charge.
The Hang Seng Index gained 0.9 per cent to 20,001.23 at 10.35am local time, looking to end above the 20,000-level for the first time this week. The Tech Index advanced 1.2 per cent while the Shanghai Composite Index added 0.7 per cent. China's markets will close for a holiday on Monday.
Ping An jumped 2.1 per cent to HK$57.50 while Alibaba strengthened 1.3 per cent to HK$82.85 and HSBC climbed 0.8 per cent to HK$56.70. BYD led carmakers higher with a 0.9 per cent rise to HK$238.20, while Xpeng rose 2.9 per cent to HK$37.60.
Profits at BYD, the nation's top-selling car producer, jumped more than 400 per cent in the first quarter from a year earlier, while Ping An's earnings increased 49 per cent over the corresponding periods, according to filings this week.
The news is published by EMEA Tribune & SCMP