[The content of this article has been produced by our advertising partner.]
Have you ever been captivated by a product during your travels, only to discover that it was created and sold by an original brand from Hong Kong?
Known for its creativity and innovation, Hong Kong has become a hub for local brands like B.Duck, Casetify, and MOMAX, producing high-quality products that rival the best in the world. Whether it's fashion, electronics, or home decor, the city offers a plethora of unique, delightful, and highly functional items.
Specialising in innovative and stylish consumer electronics and lifestyle devices, MOMAX represents the perfect blend of ingenious innovations, cutting-edge technologies, and captivating designs that Hong Kong brings to the world. Among their internationally acclaimed products is the MOMAX Airbox Go, a 3-in-1 MagSafe on-the-go battery pack and charger for iPhone, Apple Watch, and AirPods. This exceptional device was honoured with the prestigious iF Design Award 2023 in Germany, showcasing MOMAX's commitment to excellence in both design and functionality.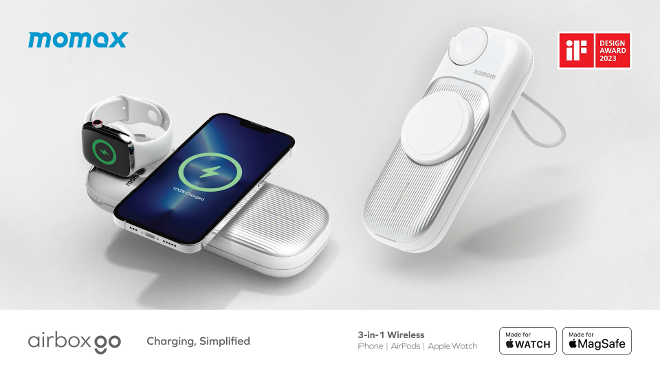 MOMAX was founded by John Cheng Tung-sang, an entrepreneur and the CEO of Momax Technology (Hong Kong) Ltd. Cheng is a pioneer in innovation, employing advanced technologies to improve our everyday experiences. He has been honoured with the Young Industrialist Awards of Hong Kong 2020 and is a member of the Hong Kong Young Industrialists Council (HKYIC).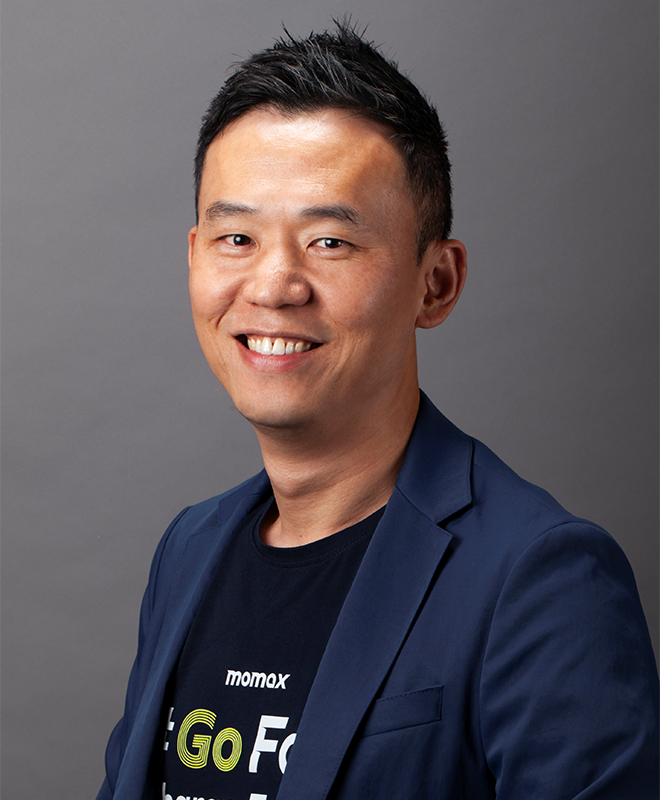 In 1999, Cheng established a mobile phone accessories trading company and ventured into original design and branding by launching the consumer electronics and lifestyle brand, MOMAX, in 2003. Reflecting on his journey, Cheng recalls, "During my time in trading, I familiarised myself with the market and identified the needs and pain points. I wanted to develop original products to address these needs."
Inspired by Nokia's brand concept of "Connecting People," which prioritised customer satisfaction and improved lives, Cheng recognized the importance and value of branding, leading him to develop his own brand.
More and more Hong Kong companies, like MOMAX, are embracing creativity and innovation to establish their unique brands. These companies actively engage in original brand manufacturing (OBM), taking charge of the entire production process, including design, engineering, manufacturing, supply chain management, and marketing. They have complete ownership of their brands and products, distinguishing themselves through outstanding quality, style, and functionality.
HK's Industry 4.0 Transformation Drives OBM Success
These innovative companies in Hong Kong are embracing OBM to enhance their products' value and drive the transformative wave of "Industry 4.0."
Industry 4.0 represents a significant shift in how manufacturing systems are designed, created, operated, and maintained, thanks to cutting-edge digital technologies like automation and connectivity (smart manufacturing). This integration of the physical realm of industrial production with the digital world of information technology gives rise to cyber-physical systems, revolutionising the manufacturing landscape.
Hong Kong companies are empowered to create their distinctive and competitive brands, supported by a strong government and abundant talent in innovation and technology (I&T), research and development (R&D), and marketing and branding.
An excellent example is the Re-industrialization and Technology Training Programme (RTTP), launched in 2018 under the Innovation and Technology Fund. This program provides subsidies to local companies, matching funds on a 2:1 basis, for training their staff in advanced technologies, particularly those related to "Industry 4.0".
To enhance the "Industry 4.0" ecosystem, Hong Kong is investing in advanced facilities. In today's technology landscape, pivotal markets such as 5G, green energy, and electric vehicles heavily rely on the advancements achieved through the development of the "third-generation semiconductor." The Microelectronics Centre (MEC) in Yuen Long InnoPark leads the development and pilot production of "3rd generation" products that leverage data-centric networks, while esteemed universities and institutes worldwide collaborate on research for this initiative.
Likewise, the Advanced Manufacturing Centre (AMC) in Tseung Kwan O InnoPark offers cutting-edge manufacturing and testing processes, enabling companies to engage in tailored production of high-value, low-volume technological innovations, regardless of their size.
Government and Trade Support Driving Growth
In Hong Kong, a robust system is in place to protect intellectual property, ensuring that OBM companies can safeguard their creativity and innovation. Trade associations, such as HKYIC, work closely with the government to advance Industry 4.0. HKYIC has commissioned Professor Tang Heiwai to conduct cutting-edge research on recognizing intellectual property rights, encouraging companies to invest in research, development, and design to establish their unique brands.
Furthermore, HKYIC actively promotes product and service upgrades through the prestigious "Hong Kong Industry and Commerce Award: Upgrading and Transformation." This award recognizes enterprises that have successfully implemented changes in their core business, leading to expanded market reach and ongoing development.
Hong Kong's testing and certification sector ensures global quality and safety standards for consumers. Their expertise in navigating different regulations and standards is crucial for OBM companies' product development.
With the support of this sector, MOMAX has gained recognition from international mobile phone manufacturers and established itself as a trusted partner for various devices. MOMAX has achieved notable certifications, including Apple's MFi (Made for iPhone, AirPod, and iPad) certification, membership in Samsung's SMAPP (Samsung Mobile Application Partner Program), and official partnership status with HUAWEI phones. Cheng emphasizes that this success demonstrates the strength and reliability of Hong Kong companies.
Hong Kong stands as a prominent hub for marketing and branding services in Asia, attracting exceptional creative talent from around the world. Global agencies choose Hong Kong as their regional headquarters, creating a dynamic environment that fosters innovation and excellence. This setting provides local OBM enterprises with valuable expertise and resources to support their brand building endeavours.
Fostering Innovation through a Vibrant Talent Ecosystem
In the dynamic field of OBM development, the talent pool in I&T and R&D plays a crucial role. Hong Kong provides a fertile ground for turning groundbreaking ideas into reality, supported by state-of-the-art I&T ecosystems like the Hong Kong Science Park and Cyberport. The government actively nurtures this landscape by offering competitive schemes to attract and retain skilled I&T professionals.
Hong Kong is also renowned for its world-class universities, with three institutions ranking among the top 60 by Times Higher Education. These universities act as catalysts for excellence, attracting brilliant minds and driving advancements in I&T and R&D.
MOMAX collaborates with these universities, leveraging cutting-edge technologies and innovations to gain a competitive edge in the global market. They transform inventions into consumer products that enhance people's lives. According to John Cheng, the founder of MOMAX, "Our Hong Kong lab team is a melting pot of experts from Thailand, Korea, India, and locals. We benefit from the diverse strengths and perspectives of our international talent, enriching our development with cutting-edge skills and creative ideas."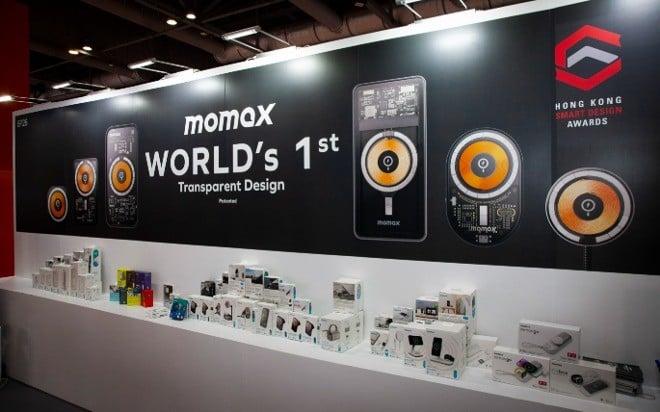 Strengthening the Competitive GBA Supply Chain
The GBA is a vibrant hub of high-tech innovation, propelling production into the realms of Industry 3.0 or even 4.0. Hong Kong is rapidly establishing itself as a thriving centre for innovation and research, recognized as an international centre for I&T under China's 14th Five-Year Plan. As Hong Kong integrates into the GBA with increasing momentum, it is set to become even more dynamic. This integration not only solidifies the city's position as a global hub for research and development but also fortifies the supply chain network within the GBA.
With strong backing from the Central Government, Hong Kong and Shenzhen are working together to build a world-class hub for science and creativity. They are jointly developing the Shenzhen-Hong Kong Cooperation Zone for Technology and Innovation, which will include advanced facilities like the Shenzhen Innovation and Technology Zone and the Hong Kong-Shenzhen Innovation Technology Park in the Lok Ma Chau Loop. These modern centres will attract talented individuals, encourage collaboration between the two cities, and greatly improve the competitiveness of the supply chain ecosystem in the Greater Bay Area.
MOMAX leverages the robust GBA supply chain to transform original and innovative ideas from Hong Kong into cutting-edge products that improve our daily lives. With dependable and flexible supply chain partners, the company stands out for its ability to quickly adapt to changing market demands and produce diverse products, including accessories for the latest mobile phone models, ensuring timely and high-quality deliveries.
One notable success story for MOMAX is the UV mobile phone sanitiser cases launched in 2018. Despite a lukewarm response initially, the company persevered. When the pandemic hit in 2020 and the demand for sanitising devices increased, MOMAX used its expertise and resources to create innovative products that prioritise people's safety and health.
While many other manufacturers faced delays in production due to supplier shutdowns, MOMAX worked together with its reliable supply chain partners to quickly and efficiently meet customer orders. The company also partnered with Samsung to introduce a cutting-edge UV phone sanitiser that effectively eliminates 99.9 percent of germs and bacteria.
In 2019, the GBA supply chain played a pivotal role in the successful launch of MOMAX Smart, a brand that provides smart home IoT devices, apps, and an ecosystem that simplifies and enhances daily life.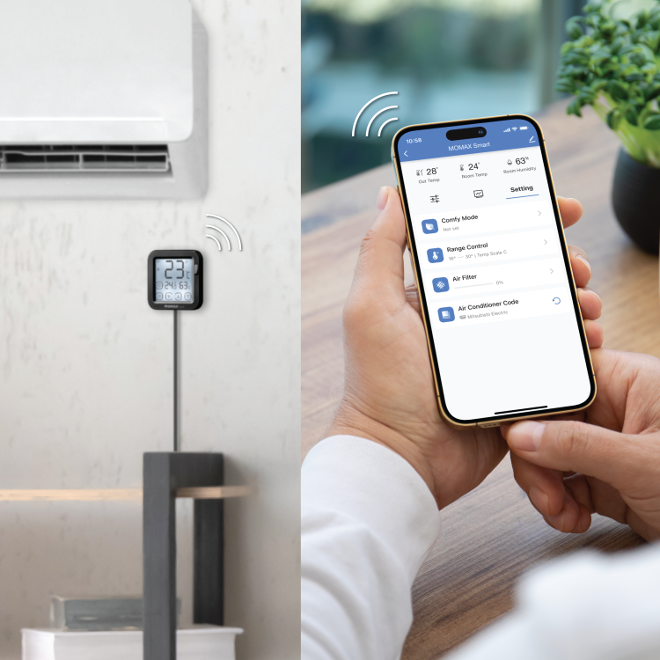 "MOMAX Smart is our strategic vision for the future," Cheng expresses optimism for the future of the GBA, "We see a bright future for the GBA, and we are eager to invest more in this dynamic region and beyond."
Global Market Expansion
Hong Kong's OBM companies are not satisfied with local achievements; they are venturing into the global market with their unique and cutting-edge products. MOMAX has unveiled its ambitious global business strategy for 2023-2026, which includes expanding sales to Europe, the Americas, and various e-commerce platforms.
"MOMAX aims to establish itself as a globally recognized brand," Cheng states. MOMAX's plan for market and product diversification is based on its "1-World" concept, aiming to connect with a global community of users and enthusiasts who share their passion for innovation and design.

The news is published by EMEA Tribune & SCMP