[The content of this article has been produced by our advertising partner.]
Hong Kong, the premier biotech fundraising capital in Asia, has returned to normalcy but three years of Covid-19 Pandemic seismically changes the way people live and becomes catalyst that accelerate usage of technology in healthcare sectors. Investment landscape shifts but it also drives a wellspring of business opportunities in the post-pandemic era.
The Hong Kong Trade Development Council (HKTDC) has been providing a resourceful platform to stimulate business connectivity. The second "International Healthcare Week" (IHW), driven by the HKTDC, will return from 16 to 31 May bringing together over ten health-related events in Hong Kong, creating synergy in global partnership of healthcare leveraging Hong Kong's strategic role as an innovation and investment hub for the healthcare industry in Asia, including two flagship events — the third Asia Summit on Global Health (ASGH) and the 14th edition of the HKTDC Hong Kong International Medical and Healthcare Fair.
As healthcare systems worldwide face significant challenges in providing equitable treatment for all amid the pandemic, Dr Gerald Chan, the co-founder of health-tech investor Morningside Group, will share his insights as a speaker of ASGH 2023 and explain how technology including Artificial Intelligence (AI) can disrupt the status quo to deliver better and faster healthcare at a lower cost.
A quote from Dr Chan on the Morningside website crystallizes his vision, "Venture capital is about taking risks for the creation of a better future." He has steered Morningside into investments that achieved both financial success and social impact.
Long before investing in biotech companies in China became mainstream, Morningside was the backer of many first-generation biotech companies in China. Nature magazine in 2003 recognized Morningside as China's top venture investor behind innovative life science companies. In the last few years, Morningside has pivoted from developing novel therapeutics to developing technologies to reconfigure the delivery of healthcare. AI, in particular, has opened up new possibilities and will be an indispensable part of the future of healthcare. Dr. Chan will use a number of his investments to showcase such possibilities.
Technology plays significant role in post-pandemic era
CK Life Sciences is a diversified life sciences company in Hong Kong billionaire Li Ka-shing's CK Hutchison Group, and is engaged in the business of research and development, manufacturing, commercialisation, and investment in products in categories including nutraceuticals, pharmaceuticals, diagnostics, and agriculture-related.
Its current major R&D focus is on cancer vaccines, including collaboration with Shenzhen-headquartered company Xtalpi to develop a novel AI-empowered cancer vaccine R&D platform.
CK Life Sciences' Vice President and Chief Scientific Officer Dr Melvin Toh opined that the pandemic accelerated the adoption of advanced data analytics, AI and Digital Health in the healthcare industry.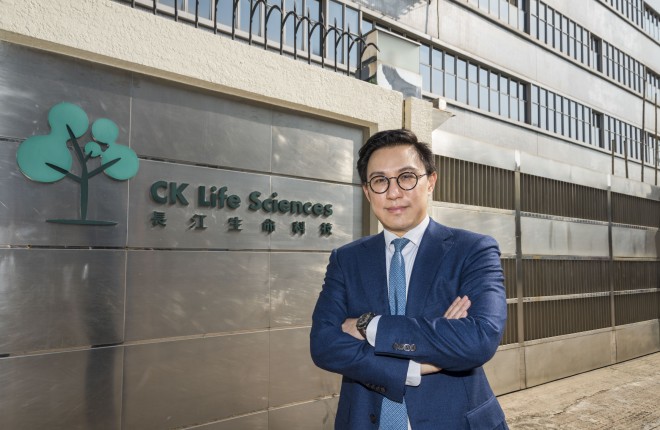 "These technologies will continue to have an increasing impact on the healthcare industry in the post-pandemic era." Dr Toh stressed. "AI is already starting to play a significant role in drug discovery and development, and in the development of machine-learning algorithms for medical diagnostics.
Dr Toh also noted that the pandemic had led to consumers placing increasing priority on self-care and disease prevention and expects the trend will continue post-pandemic, with health-conscious and knowledgeable consumers maintaining their health-seeking behaviours.
Dr Toh expects in-person attendance at ASGH 2023 to be significantly larger than in the past two years, with the ending of the pandemic and reopening of borders. He hopes to network with potential collaborators and identify promising healthcare technologies for investment.
Artificial Intelligence brings positive social impacts
Dr Yan Luximon, the Principal Investigator of the Laboratory for Artificial Intelligence in Design (AiDLab) and Associate Professor of the School of Design at The Hong Kong Polytechnic University, understands well the immeasurable applications and contributions of AI to the healthcare sector and society.
AiDLab is the first research platform that focuses on the integration of AI with design. The lab's expertise & practical knowledge in AI & design underpin its leading position in establishing a new creative cluster of AI in design, driving breakthrough innovations with positive impact on industry and society. Currently, Dr Luximon is leading her team to develop 3D printed eyewear with high level of customisation emphasising on ergonomics and using AI for a better fit that can benefit disabled and disfigured people.
AiDLab believes AI is a great tool for accelerating what currently would be done by an expert or inefficiently through time-consuming processes that lead to compromises due to time or resource limitations, "Our project uses AI to optimise our healthcare-related products such as children's eyewear, resulting in a solution that would benefit our customers in terms of cost and other factors." Dr Luximon added.
Being the project leader of the showcased project "AI Enhanced 3D Head Scanning Technology and Related Products Development" of ASGH 2023, Dr Luximon believes the summit is for cross-disciplined innovations gather and implement new ideas, "through cross collaborations to glide through the hurdles of innovation and start-ups and create better solutions effectively and efficiently."
Founded in 2018 in Singapore, Verge HealthTech Fund (Verge) has established an office in Hong Kong. Scarlett Chen, Managing Partner based in HK, explained that Verge is a venture capital fund that focuses exclusively on health tech start-ups at a global scale and at early stage.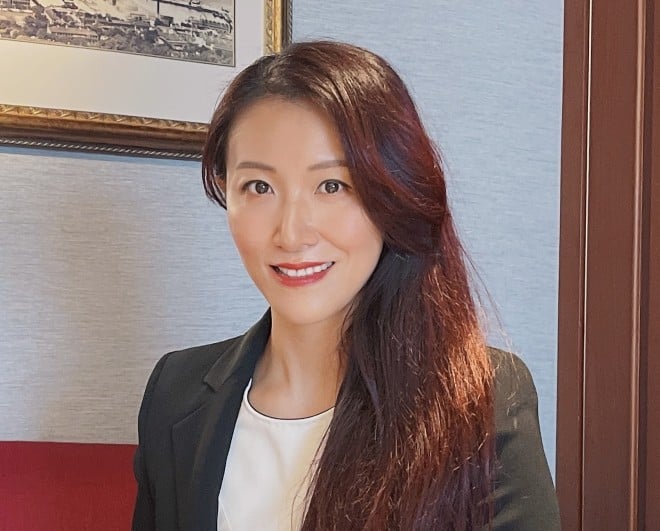 Scarlett found Hong Kong has four important ingredients which Verge highly values: research capabilities, funding, business models, and exits, "I think that it's very good times right now, as a super-connector between East and West, and now within the Guangdong-Hong Kong-Macao Greater Bay Area, along with these four ingredients, Hong Kong helps healthcare companies realize opportunities, growth and collaboration in the medical innovations space."
Scarlett expressed her view on the future of medical innovation development in Hong Kong. Throughout the years, the Verge Partners team has invested in 49 healthtech companies that benefited more than 53 million lives. Scarlett is optimistic about the future of innovative healthcare in Hong Kong.
Themed "Reimagining the Future of Healthcare", the third Asia Summit on Global Health will be staged at Hong Kong Convention and Exhibition Centre (HKCEC) on 17 May and held entirely online on 18 May. Healthcare experts, renowned academia, influential business leaders, innovative start-ups, investors and policymakers from around the world will exchange insights, explore opportunities and collaborate on the healthcare sector. The HKTDC Hong Kong International Medical and Healthcare Fair will be staged concurrently at HKCEC on 16-18 May.
The news is published by EMEA Tribune & SCMP