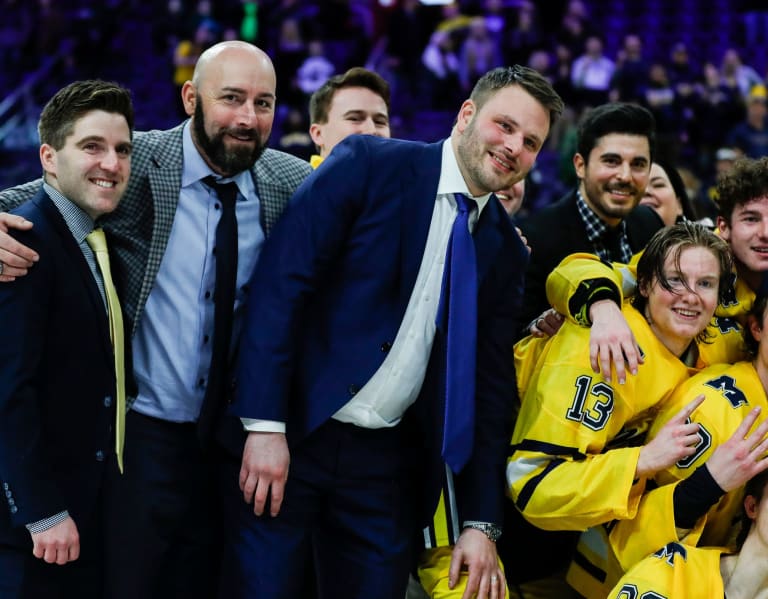 The stage is set and a chance to punch a ticket to the national championship is in sight for the Michigan hockey program as the Wolverines will face Quinnipiac on Thursday.
This game is a rematch of sorts as the Wolverines faced the Bobcats in last year's tournament for a chance to play in the Frozen Four, the Wolverines would go on to win 7-4. U-M is currently 5-0 all-time against the Bobcats.
Puck drop is scheduled for 8:30 p.m. EST on ESPN2.
Below is how you can watch, stream or listen to the Frozen Four matchup.
How to watch
When and where: Thursday, April 6, Amalie Arena (Tampa Fl.)
Time: 8:30 p.m. EST
Watch: ESPN2
Stream: Click here
Listen: Click here
Live stats: Click here
—
Discuss this article with our community on our premium message boards
Not a subscriber to Maize & Blue Review? Sign up today to gain access to all the latest Michigan intel M&BR has to offer
Follow our staff on Twitter: @JoshHenschke, @Berry_Seth14, @TrevorMcCue, @DennisFithian, @BrockHeilig, @JimScarcelli, @lucasreimink, @JaredHalus
Subscribe to our podcasts: Apple Podcasts, Google Podcasts and Spotify
Check out Maize & Blue Review's video content on YouTube
Follow Maize & Blue Review on social media: Facebook, Twitter, TikTok, and Instagram