China is
criticised
in the West for suppressing democratic rights in Hong Kong, restricting the freedoms of speech and public protest, and arresting and imprisoning "dissident" political activists.
Yet Hong Kong's
situation
resembles that faced by many Western countries – the political tensions that give rise to national security threats are a product of complex internal factors. The sensible option is to leave it to the national authorities in all but a very few special human rights cases.
For instance, in a landmark case for human rights, the European Commission of Human Rights ruled that the repressive Greek junta, which had seized power in 1967, had no right to derogate from its human rights obligations, rejecting the junta's argument that there was a serious threat of a Communist-led overthrow.
Every country's written constitution allows exceptions to human rights provisions where it is necessary to protect those very rights. Usually, a member of the executive decides where the boundary lies and such an administrative decision can normally be subject to a judicial review.
The criteria would usually include: were there reasonable grounds for the decision or would a reasonable person think the decision made no sense, having no evidentiary foundation?
Recently, the controversial tussle between the upholding of human rights and its exceptions for national security has been seen in the United States and western Europe. In Britain, the decision to extradite WikiLeaks founder Julian Assange to the US has been met with
protests
and a court appeal.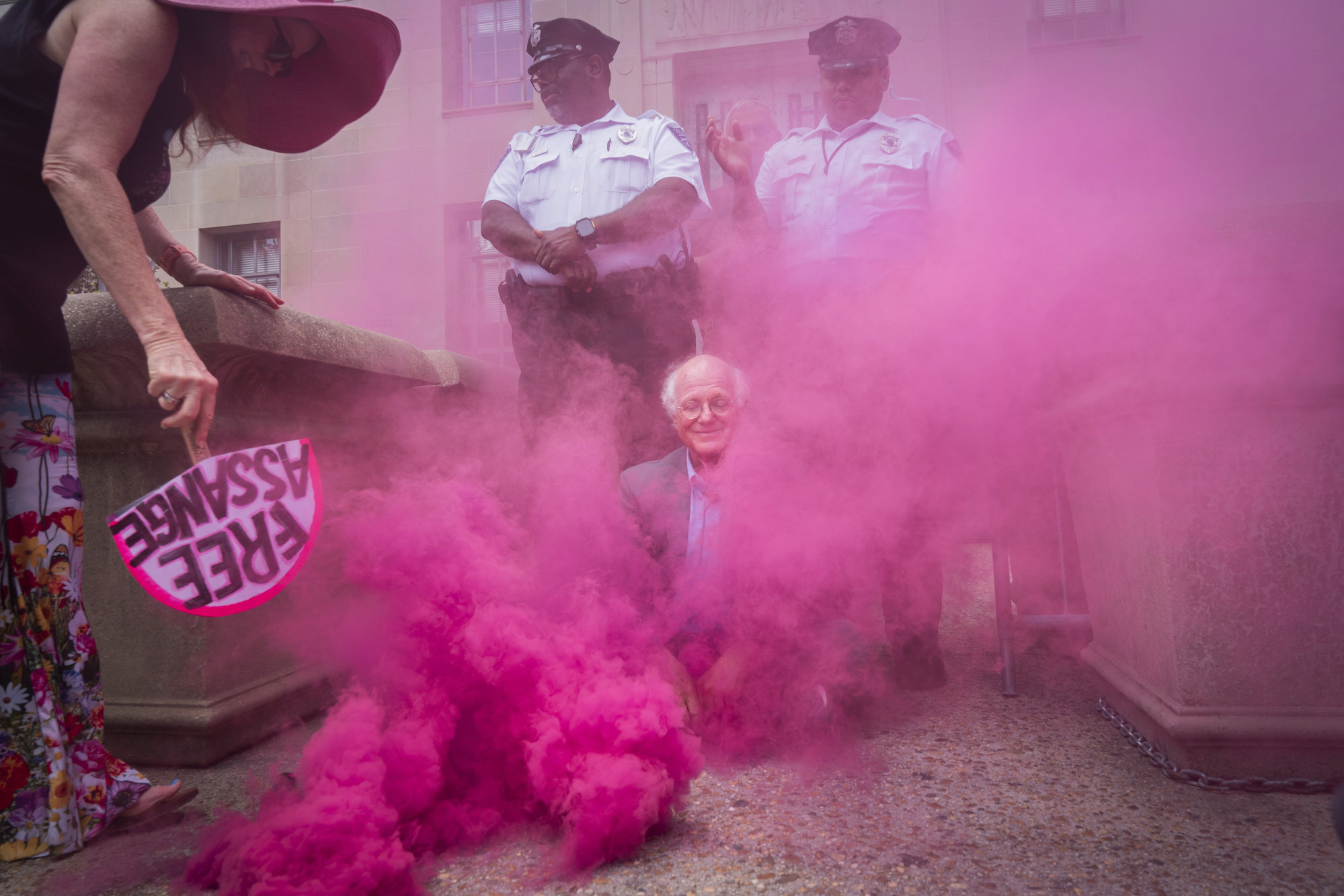 The Australian has been in a British prison since 2019, after the Ecuadorean embassy in London revoked its asylum for him. The US wants Assange to face trial on charges of conspiring with a US intelligence analyst to obtain classified documents, in violation of the Espionage Act of 1917, publishing them unredacted and gravely putting at risk people in the US intelligence service.
The controversy concerns whether press freedom can be so absolute as to trump the need of a state to conduct in secret (or simply discreetly) a foreign policy without having its personnel and activities disclosed to adversary states. The counterargument is that where US foreign policy violates international law, it is in the public interest to expose it.
In Germany, a debate is raging over whether to ban the right-wing political party
Alternative for Germany
(AfD). The AfD is widely regarded as a racist party that would, if allowed to, repatriate migrants back to Africa and the Middle East, forcibly if necessary.
Yet its approval rating has jumped to 22 per cent, suggesting a surge in support since the 2021 elections where it won no more than 10 per cent of the vote. AfD supporters argue that Germany is now the subject of a massive and uncontrolled migration of foreigners who cannot be integrated linguistically or culturally.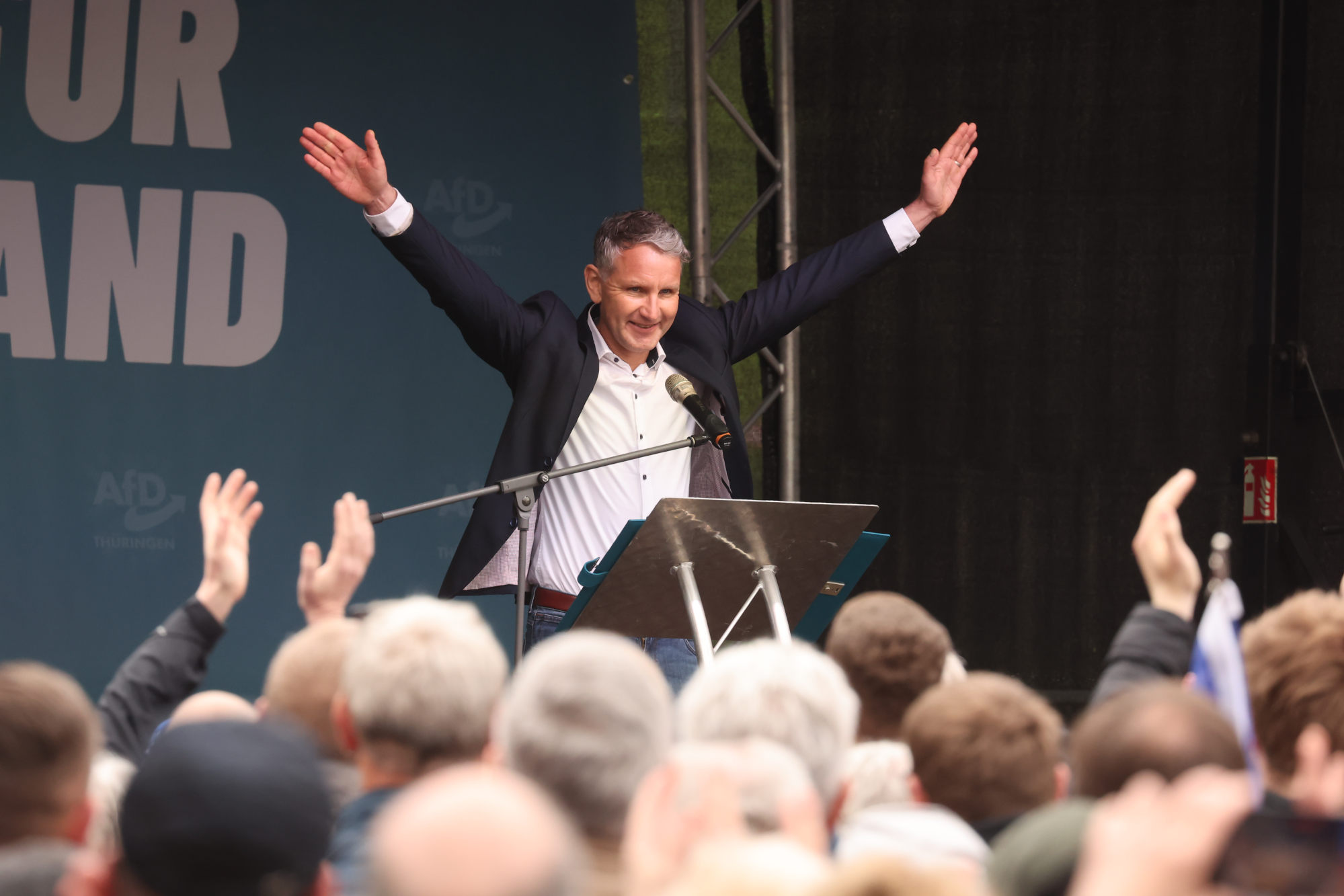 The recent popularity spike for the anti-immigration AfD is also seen as a reaction to the
economic consequences
of Germany's strong support for Ukraine in its war. But the AfD's concept of national identity arouses fears that, if it attained more power, it would overthrow the "liberal democratic" values of the German constitution.
Last year, the Cologne Administrative Court ruled that the AfD was Verdachtsfall, a "suspicious entity", because of the unconstitutional agenda of a powerful faction in the party. Germany's Basic Law upholds the principle of human dignity and non- discrimination on the grounds of race or religion.
In Hong Kong, peaceful human rights demonstrations in 2019, against a proposed extradition law to allow fugitives to be transferred to mainland China, evolved into
violent riots
. Parts of the public transport system were destroyed, universities vandalised or closed down, with attacks on police, police stations and other government buildings.
There were frequent calls for foreign, and especially US, help, and there was a level of organised violence that suggested
foreign intervention
. In response, the central government introduced a
national security law
for Hong Kong in 2020, providing for offences of subversion, succession, terrorism and collusion with foreign powers.
The alternative view, shared in the West, is that they were fighting for
universal suffrage
in the elections for Hong Kong's Legislative Council and chief executive.
From Hong Kong to Germany and the US, each of these human rights cases involved issues of national security that are immensely complex, given the history and international situations of these jurisdictions. It is extremely unlikely that any international court of human rights would wish to second-guess the efforts of the jurisdictions' courts in adjudicating on whether national security offences were taking place.
The boundary between human rights and national security is at the heart of national governance, and the proper forum of human rights protection should be the jurisdiction's judiciary – unless, as in the 1967 Greek coup, no reasonable person could conclude that a defence of national security was necessary.
Tony Carty is an emeritus professor at the Beijing Institute of Technology School of Law and will be a visiting professor at the Peking University Institute of the Humanities and Social Sciences in the spring semester of 2024
EMEA Tribune is not involved in this news article, it is taken from our partners and or from the News Agencies. Copyright and Credit go to the News Agencies, email [email protected] Follow our WhatsApp verified Channel