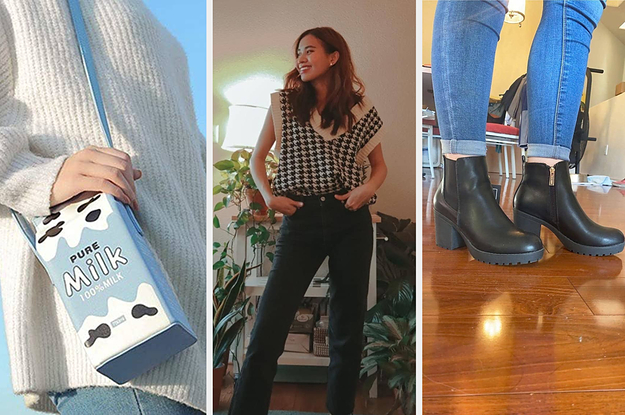 FYI, these are included in Prime Wardrobe so you can give 'em a trial run if you're a member!
Promising review: "Let me first start out by saying I'm a mom of two in my mid-30s. Pants and I disagree on far too many levels (AKA, once I found leggings after having children, it's been impossible to go back). Pair that with working from home (ahem, never having motivation to wear actual pants even if I wanted to) and you have a full blown 'this woman is going to spend the rest of her life in yoga pants' situation. Enter these jeggings. I am not even apologizing for using the silly term of 'jeggings'. These could nearly pass for a legging-feel situation. ON TOP OF THAT, they look like real jeans. DONE. TAKE MY MONEY." —Sara W.
Get it from Amazon for $13.99+ (available in sizes 2–28, three inseams, and nine colors).