Republican US House of Representatives Speaker Kevin McCarthy on Tuesday ordered an impeachment inquiry into President
Joe Biden
to investigate alleged corruption related to activities of his son, Hunter Biden.
An impeachment inquiry would put the younger Biden's dealings with Chinese and Ukrainian entities back into the spotlight, opening another front on which China will likely get negative press.
Coming amid intense pressure from the Republican Party's right wing, McCarthy's order sidesteps a House vote to proceed with the inquiry, which he previously said would be necessary. Some centrist members of the caucus, which controls the chamber, had expressed opposition to such a move.
With the Republicans holding a narrow majority in the 435-member House, a vote in favour of the inquiry was never assured.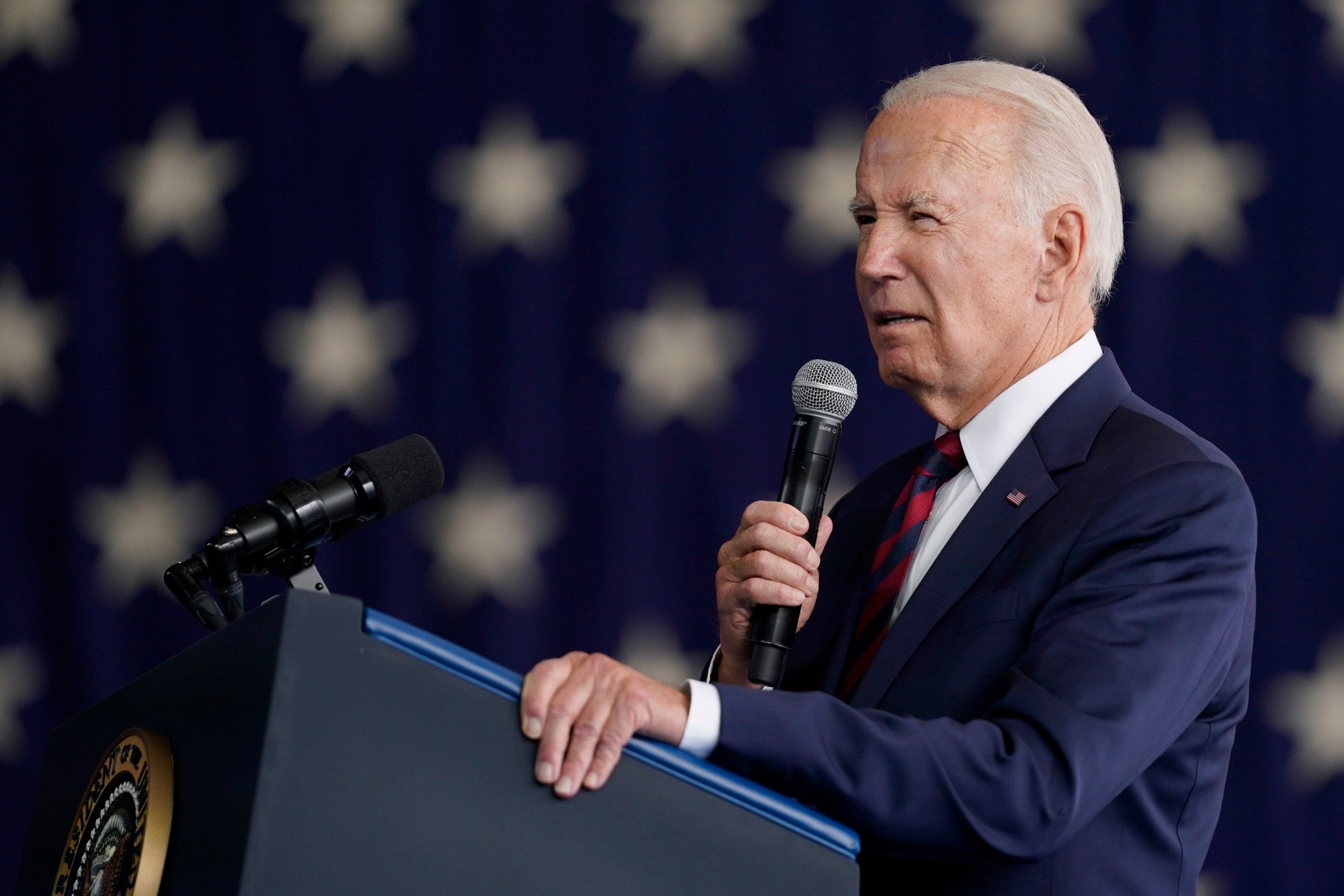 "House Republicans have uncovered serious and credible allegations into President Biden's conduct," McCarthy told reporters on Capitol Hill.
"Taken together, these allegations paint a picture of a culture of corruption. That's why today I am directing our house committee to open a formal impeachment inquiry."
"This logical next step will give our committees the full power to gather all the facts and answers for the American public. That's exactly what we want to know," he added. "I believe the president would want to answer these questions and allegations as well."
The White House responded to McCarthy's announcement by highlighting the lack of a House vote on the matter.
"House Republicans have been investigating the President for nine months, and they've turned up no evidence of wrongdoing," White House spokesman for oversight and investigations Ian Sams said on
social media
.
McCarthy's "own GOP members have said so", Sams added. "He vowed to hold a vote to open impeachment, now he flip-flopped because he doesn't have support."
Republicans allege that Hunter Biden's business connections in China were cemented more than a decade ago, when his father was then-president
Barack Obama
's vice- president, and remained intact over the years.
Starting in 2017 and over the course of about 14 months, the Shanghai-based energy conglomerate
CEFC China Energy
and its executives paid US$4.8 million to entities controlled by or somehow connected to Hunter Biden, according to a September 2020 report by Senate Republicans.
The extensive report on these ties highlighted what Republicans called "a vast web of corporate connections and financial transactions between and among the Biden family and Chinese nationals".
These details, along with those relating to the president's son's membership on the board of
Ukrainian energy firm Burisma
while the senior Biden was vice-president, have been public for years.
But no evidence has emerged that he used his influence to support his son's business or that they violated US law.
McCarthy put control of the inquiry under Kentucky congressman James Comer, chairman of the oversight committee, in coordination with Ohio congressman Jim Jordan, chairman of the judiciary committee, and Missouri congressman Jason Smith, chairman of the ways and means committee.
Republicans on Comer's committee have been investigating Hunter Biden's alleged violations since before the party took control of the House this year.
Their investigation led to a comprehensive report in November last year in which the younger Biden was portrayed as an ally of the Chinese government.
"China presented a huge business opportunity for Hunter Biden and the Biden family to exploit," the report said. "China's growing economic rivalry with the
United States
– and the increasing scrutiny Chinese firms face in the United States – demands allies with access to the highest levels of the US government. Hunter Biden was one of these allies."
However, not all Republicans have supported efforts to find evidence that Joe Biden acted illegally with his son in foreign business dealings.
Colorado congressman Ken Buck is just one of a handful of House Republicans who have criticised the investigations. Buck's office did not immediately respond to an inquiry about McCarthy's announcement on Tuesday.
"There is not a strong connection at this point between the evidence on Hunter Biden and the evidence connecting the president," Buck said in an interview with MSNBC on Sunday.
Even if the investigation were to lead to an impeachment vote in the House, Biden would almost certainly be acquitted in the Senate, which is controlled by Democrats. A Senate acquittal would block Biden's removal from office.
Two US presidential impeachment inquiries in modern history were authorised by House votes: that of Bill Clinton in 1998 and of
Donald Trump
in 2019.
The House impeached Trump a second time in 2021, several days after the January 6 attack on the Capitol. Trump was indicted by a federal grand jury for his role in that attack.
EMEA Tribune is not involved in this news article, it is taken from our partners and or from the News Agencies. Copyright and Credit go to the News Agencies, email [email protected]