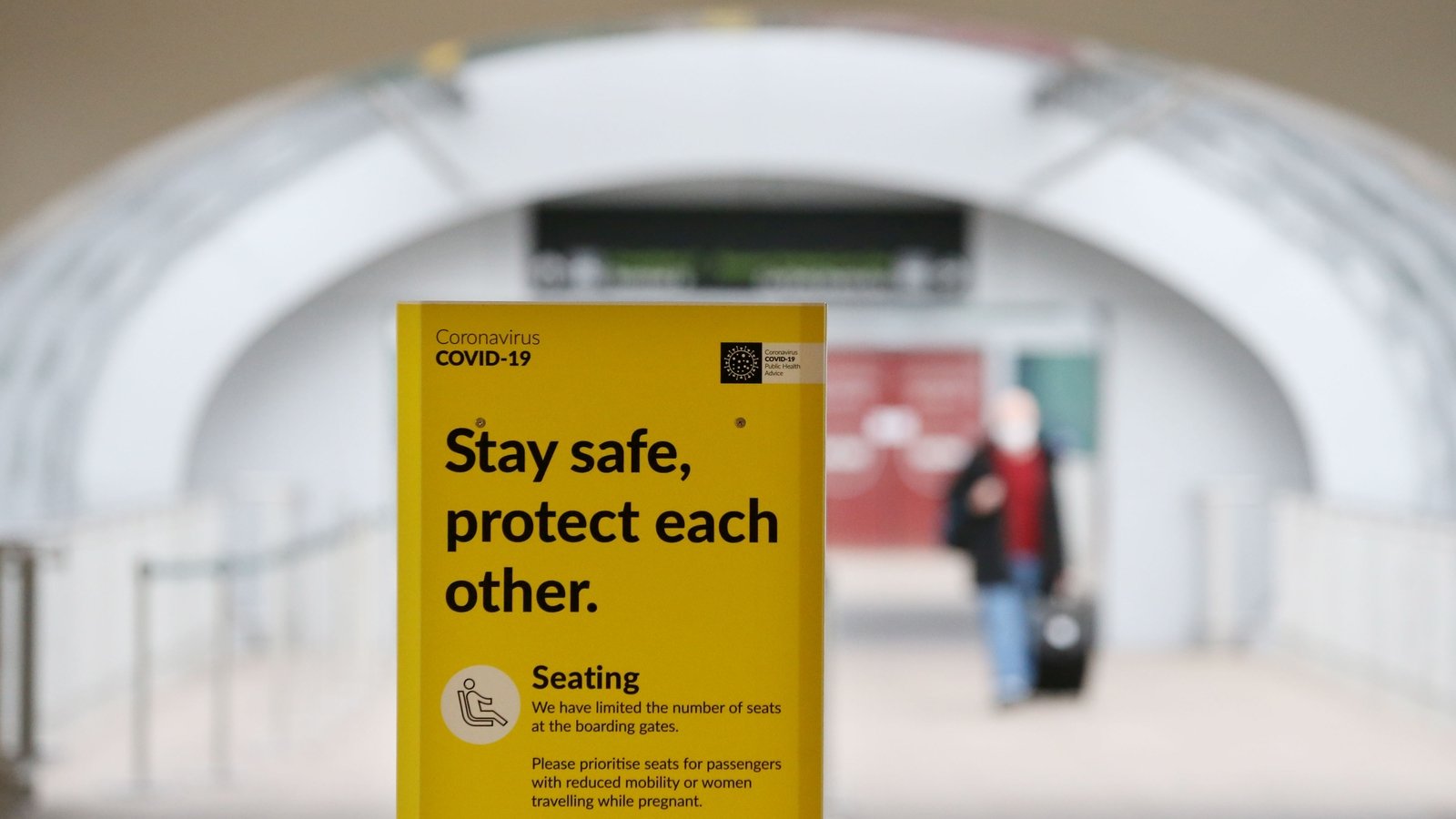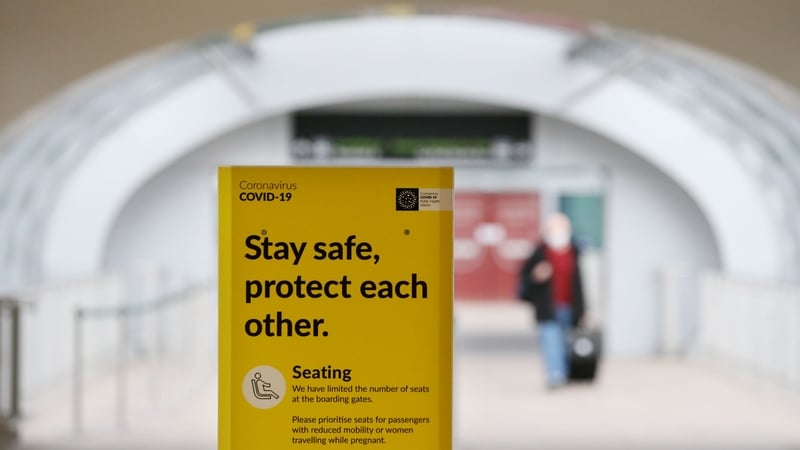 Minister for Foreign Affairs Simon Coveney has said he expects a decision later today on the European Union's proposal to stop air travel from the southern African region due to the emergence of a new Covid-19 variant.
In a post on Twitter, Mr Coveney said it is "important to move quickly on this, coordination across the EU is important to be effective".
He said his department is consulting with the Department of Health, Chief Medical Officer Dr Tony Holohan and the European Commission on the situation.
The B.1.1.529 variant has a "very unusual constellation" of mutations, which are concerning because they could help it evade the body's immune response and make it more transmissible, South African scientists have said.
Austria, the Czech Republic, Germany, Italy and the Netherlands have joined Britain in announcing travel bans.
The bans all included South Africa, and in many cases also some or all of the following: Botswana, Eswatini, Lesotho, Namibia, Zambia and Zimbabwe.
Important to move quickly on this, coordination across EU is important to be effective. @dfatirl is consulting with @roinnslainte @CMOIreland & @EU_Commission to make decisions on international travel. Expect confirmation of decision later today. https://t.co/E4iajgk3nS

— Simon Coveney (@simoncoveney) November 26, 2021
Minister for Finance Paschal Donohoe said a decision on travel will be made very soon.
Speaking on RTÉ's Today with Claire Byrne, he said: "It is up to every [EU] member state to make a decision.
"Our starting point is there are no direct flights between South Africa and Ireland; secondly anyone coming in from another country has to show a digital Covid cert or PCR test to show they don't have Covid. That is our starting point with access into and out of Ireland."
Mr Donohoe did not rule out the possibility of a return to mandatory hotel quarantine, but said if Ireland needed it, it would be of a very different scale.
"We had MHQ for a very wide variety and range of countries. I hope, though I can't be certain, if we do need to reinstate it that it would be limited in terms of the number of countries and therefore the capacity we would need.
"These are the very issues the Government will decide on quickly," he added.
In a statement last night, the Department of Health said it has been monitoring the variant and said Minister for Health Stephen Donnelly is "deeply concerned".
It said no cases of the variant have been reported in Europe to date and the department "has been in contact with colleagues in Northern Ireland and we will continue to liaise with UK authorities."
HSE CEO Paul Reid said authorities are waiting for further assessment from the WHO and the EU on the new Covid-19 variant detected in South Africa. | Read more: https://t.co/zHSgtcSbHS pic.twitter.com/6uEajpBrAB

— RTÉ News (@rtenews) November 26, 2021
Israel has identified a case of the variant in a person who returned from Malawi, the health ministry said, with "two more cases of people returning from abroad" placed in quarantine.
---
Read more:
Latest coronavirus stories
How worried should we be about the new Covid variant?
---
Assistant Professor of Virology at Trinity College Dublin Kim Roberts said there is the potential that vaccines may be less effective against the new variant and one of the concerns around it is the exceptional number of mutations.
However, she said, it does not mean it is back to square one, as vaccines will still give a good degree of protection.
Dr Roberts said it is reassuring to know that scientists are " plugging into the changes" in their experiments to make sure PCR tests are working correctly and understanding how the virus is working.
Earlier, a Professor of Immunology at Dublin City University said there is not much information yet on the variant, but vaccine companies have been able to tweak vaccines to become more specific to target variants as they arise.
Speaking on RTÉ's Morning Ireland, Professor Christine Loscher said one of this new variant's mutations is similar to the one in Alpha and Delta, which might make it spread faster.
She said it has become dominant in a small number of cases and she would not be surprised if the World Health Organization raised it as a "variant of concern" in a few days.
The WHO has said it will evaluate whether B.1.1.529 is a "variant of interest" or "variant of concern", and said so far nearly 100 sequences of the variant have been reported with early analysis showing it has a "large number of mutations" requiring further study.