Pakistan
Imran Khan important press conference in Bani Gala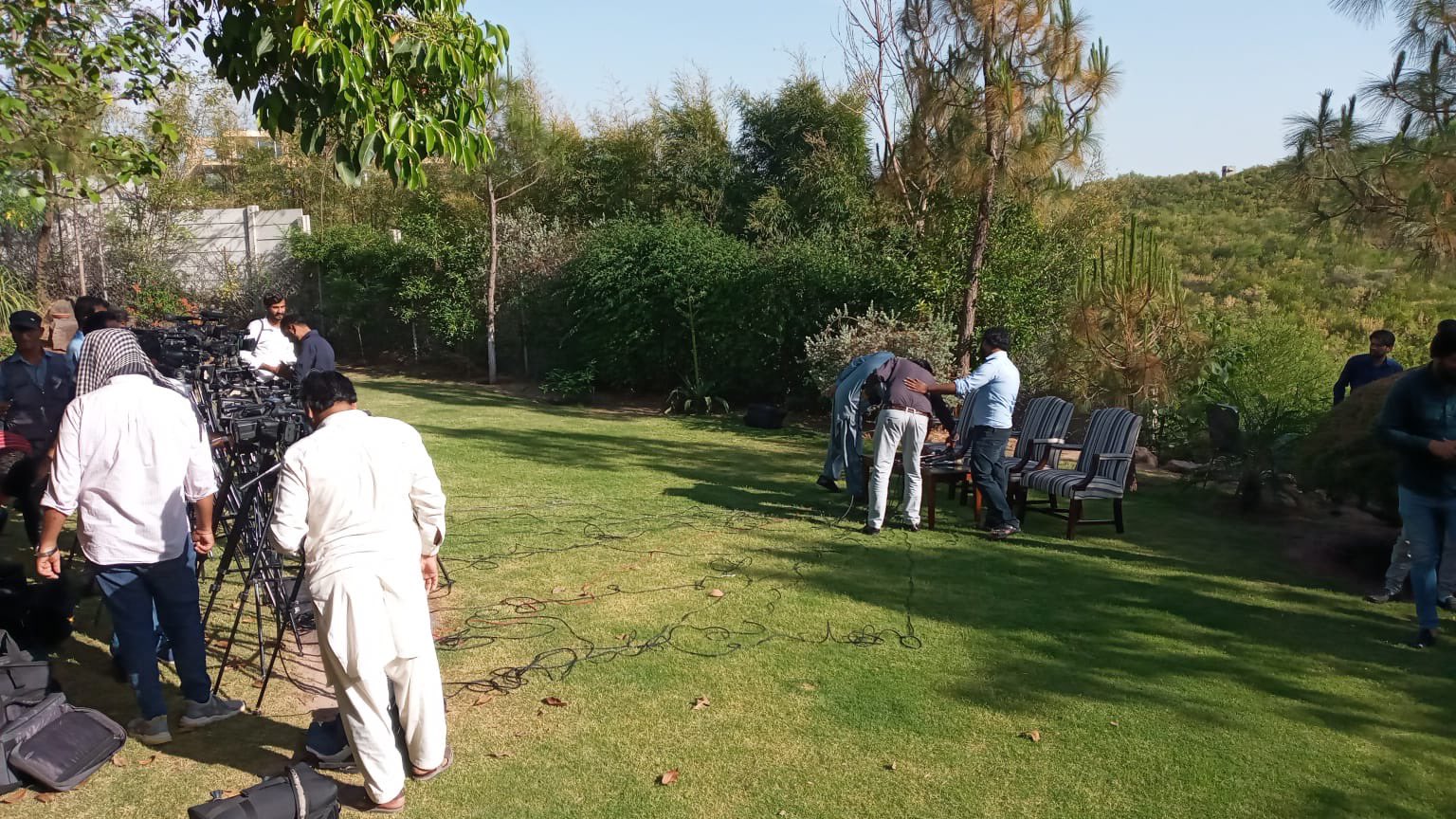 Islamabad: Chairman PTI Imran Khan is holding an important press conference in Bani Gala right now. Allah Al Haq Hain, in the meeting of the National Security Committee, it was proved again that the post is true and it was threatened and given arrogantly, says Khan.
Powerful trending Imported Hukumat na Manzoor امپورٹڈ_حکومت_نامنظور# since 2 weeks
Imran Khan Presser at Bani Gala
We want an open hearing in the supreme court about the foreign conspiracy

Sitting in London, Nawaz Sharif conspired with his younger brother and Zardari
If our institutions do not stand today, the future of our children will be in slavery and in the hand of corrupt people

Once again it was proved in the NSC meeting that a foreign conspiracy was there to remove our Government!

Islamabad March announced
I want the Supreme Court to hold an open hearing on this now as it is a great incident against the integrity of our country

Election Commission should resign

Their only aim was to remove me, they knew which government was coming. Our economy was improving before NCM

Fear from the time when I will call people to come to Islamabad, the sea of ​​human beings will overflow here and it will be difficult for you to handle – Former Prime Minister Imran Khan's speech at the press conference
It became clear that what I was saying was in the middle, there should be an open hearing on the post, Chairman Pakistan Tehreek-e-Insaf Imran Khan
Shahbaz Sharif was earlier saying that letter was fake, now the truth has come out, will you say sorry to me? asks Imran Khan
Put me on ECL too, I am not going anywhere, Imran Khan
On the 27th night, let the whole nation should pray together so that our march for true freedom be successful, Imran Khan
Shahbaz Sharif now you that the letter is genuine but don't come to me, at least apologize to me.