"Canadian Prime Minister Trudeau has strong domestic reasons to raise the issue and so has India because of the Khalistan issue. There seems to be now a free fall in the relationship," said Harsh Pant, a professor of international relations at King's College London. "The underlying issues have been there for a while and have not been resolved."
C. Uday Bhaskar, director of New Delhi-based Society for Policy Studies, called the matter a "very low point in bilateral relations [that] could have been avoided".
The display of a controversial tableau depicting the 1984 assassination of former Indian leader Indira Gandhi during a procession in Canada in June, which had sparked widespread outrage in India, was a clear indication, Bhaskar said.
Gandhi was assassinated by two of her Sikh bodyguards on October 31, 1984, several months after she ordered the storming of the Golden Temple in Punjab, the holiest site in Sikhism.
"The tepid response of the Canadian government at the time was a case of amber lights turning into red," he said.
"The bilateral relationship has gone south, alas, rapidly. Patient and empathetic diplomacy, and perhaps some Track 2 initiatives are called for," he added, referring to backchannel diplomatic activities involving non-state actors.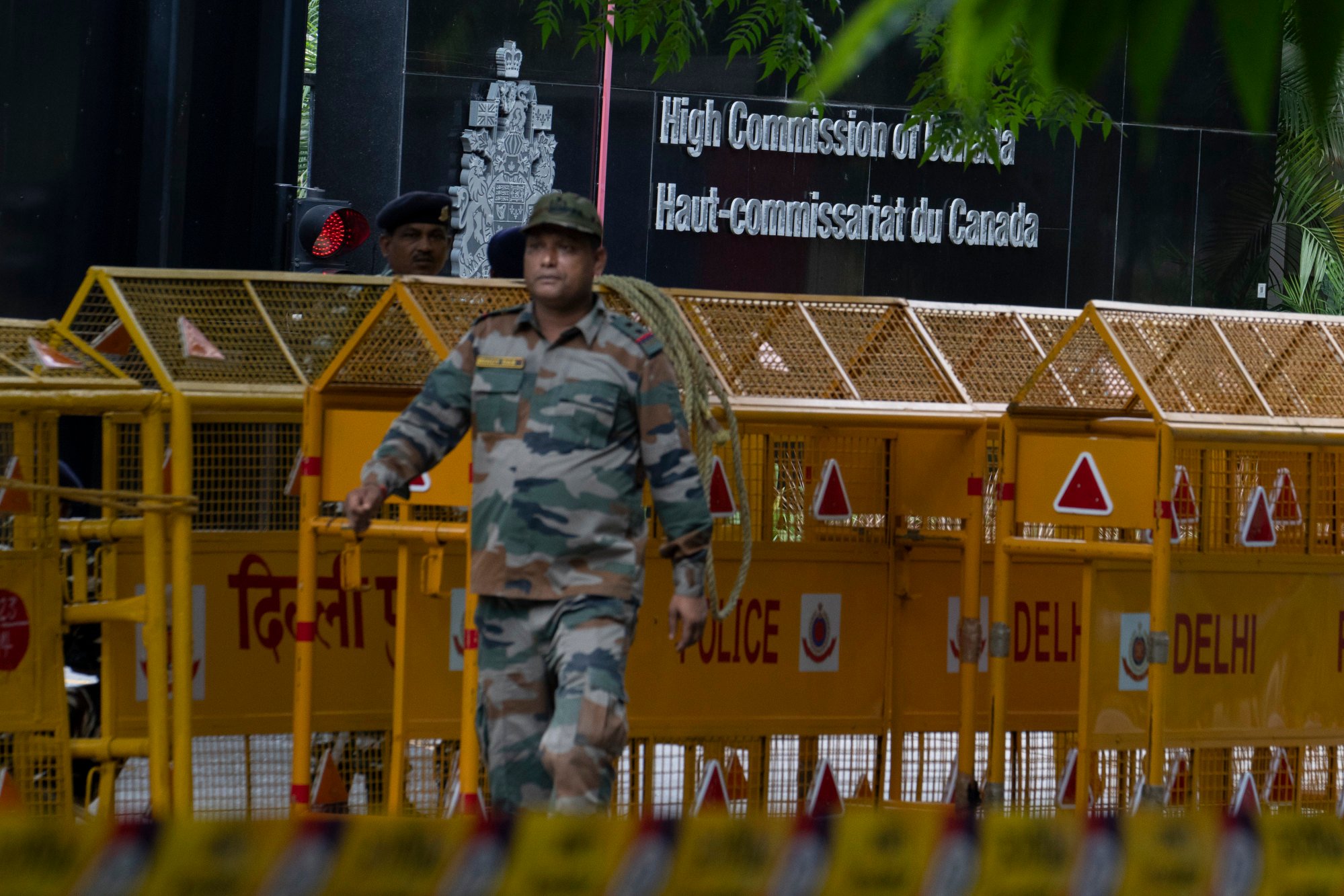 Trade channels could be 'a saviour'
The scope for putting the ties back on track has narrowed, particularly after Canada postponed a trade mission to India that was planned for early October, following a contentious meeting between Trudeau and Indian Prime Minister
Narendra Modi
during the recent
G20
summit in New Delhi.
Modi's office publicly criticised Trudeau after the meeting for allegedly tolerating "anti-India activities of extremist elements in Canada", while Trudeau said he raised concerns over foreign interference in Canadian politics.
"The only thing that can be a saviour for the relations between the two countries is a free-trade agreement, which has also now been suspended. Therefore, the stakeholders for stabilising the relationship are no longer present," Pant said.
Canada and India had been holding formal talks towards signing an early progress trade agreement, but soon before Trudeau's trip to India for the G20 summit on September 9-10 it was revealed those talks had been paused.
Before the political row, India's prospects for a free-trade deal with Canada appeared the strongest among talks that are underway for three such pacts including with Britain and the European Union, Pant said.
Canada's Indo-Pacific strategy, published last year, put a strong emphasis on diversifying trade in the region away from China.
Ajay Srivastava, founder of Global Trade Research Initiative, said the potential for trade between the two countries is strong because they deal in complementary goods that can help each other, such as pharmaceutical exports from India and exports of paper and agricultural commodities like pulses from Canada.
"Both the countries require each other's products. Mere political utterances won't impact this," he said.
Bilateral trade between India and Canada stood at US$16 billion in the financial year ended 2023. Canadian Pension Funds had invested over US$45 billion in India as of the end of last year, making it the fourth-largest recipient of Canadian foreign direct investment in the world across sectors such as renewable energy, infrastructure and technology.
The nature of such investments are long term and therefore unlikely to be shaken by short term political events, Srivastava said.
Beyond trade, there are also around 319,000 Indian students enrolled in Canadian institutions, making them the largest international student group in the country.
"Therefore, whatever political heatwave is generated in the short term, in the medium to long term, it will have zero impact on the relationship between the countries," Srivastava said.
EMEA Tribune is not involved in this news article, it is taken from our partners and or from the News Agencies. Copyright and Credit go to the News Agencies, email [email protected]