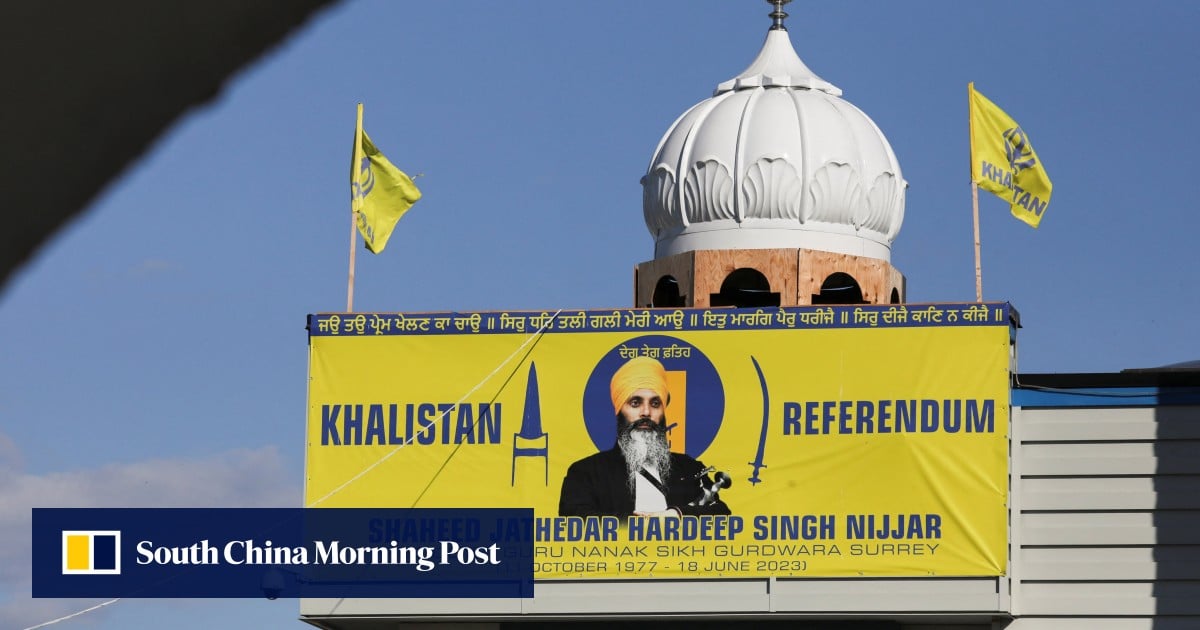 India
has suspended visa services for Canadian citizens from Thursday, visa consultancy service provider BLS International said on its website, citing a notice from the Indian mission.
Canada
said on Monday that it was "actively pursuing credible allegations" linking Indian government agents to the murder of a
Sikh separatist leader
in British Columbia in June.
Prime Minister Narendra Modi's government has categorically rejected Canada's suspicions that Indian agents had links to the murder.
BLS International said that the notice from the Indian mission cited "operational reasons" for suspension of visa services "till further notice".
The foreign ministry in New Delhi issued an updated travel advisory, urging its nationals and especially those studying in the North American country to be cautious because of "growing anti-India activities and politically condoned hate crimes".
Indians should also avoid going to venues in
Canada
where "threats have particularly targeted Indian diplomats and sections of the Indian community who oppose anti-India agenda", the ministry said.
In Ottawa, Canadian Public Safety Minister Dominic LeBlanc dismissed the Indian warning. "Canada is a safe country," he told reporters.
Canada has yet to provide any evidence of Indian involvement in the assassination of Hardeep Singh Nijjar, a 45-year-old Sikh leader killed by masked gunmen in Surrey, outside Vancouver.
For years, India has said Nijjar, a Canadian citizen born in India, has links to terrorism, an allegation he denied. Nijjar was working to organise an unofficial Sikh diaspora referendum on independence from India at the time of his killing.
Canadian Prime Minister Justin Trudeau's announcement on Monday was followed by Canada expelling an Indian diplomat in Ottawa. New Delhi responded by rejecting Trudeau's accusation as "absurd and motivated" and later
expelling a Canadian diplomat
.
Indian authorities designated Nijjar a terrorist in 2020 and accused him of supporting demands for an independent Sikh homeland, known as Khalistan, that started as an insurgency in India's Punjab state in 1970s and 1980s and was crushed in an Indian government crackdown.
The movement has since lost much of its political power but still has supporters in Punjab, where Sikhs are in a majority, as well as among the sizeable overseas Sikh diaspora.
India's foreign ministry also said Trudeau's allegations "seek to shift the focus from Khalistani terrorists and extremists, who have been provided shelter in Canada and continue to threaten India's sovereignty and territorial integrity".
Reporting by Reuters, Associated Press, Agence-France Presse
EMEA Tribune is not involved in this news article, it is taken from our partners and or from the News Agencies. Copyright and Credit go to the News Agencies, email [email protected]