Instagram
Instagram Reels new Feature of Instagram will make you forget TikTok
Instagram on Wednesday announced "Instagram Reels" a new way to create and discover short, entertaining videos on Instagram. Is it similar to TikTok or not? in this article we will cover the features and pros. From Instagram's Reels, you can create fun videos and share them with friends or anyone on Insta. you can record and edit 15 seconds of multi-clip videos, of course, with audio features, effects, and creative tools. Reels are launching in more than 50 countries today, including the US, UK, Australia, and others on both Android and IOS.
Read Instagram Policy Questions with Head of Instagram Communications APAC
How Do Instagram Reels Work?
Yes, Reels looks similar to TikTok but with many new features, and it's all on your favorite platform and It's not hard to use Reels, it's super easy and I will tell you how. Go to your Insta App and select Reels at the bottom of Instagram's camera. there you will get editing tools such as audio effects.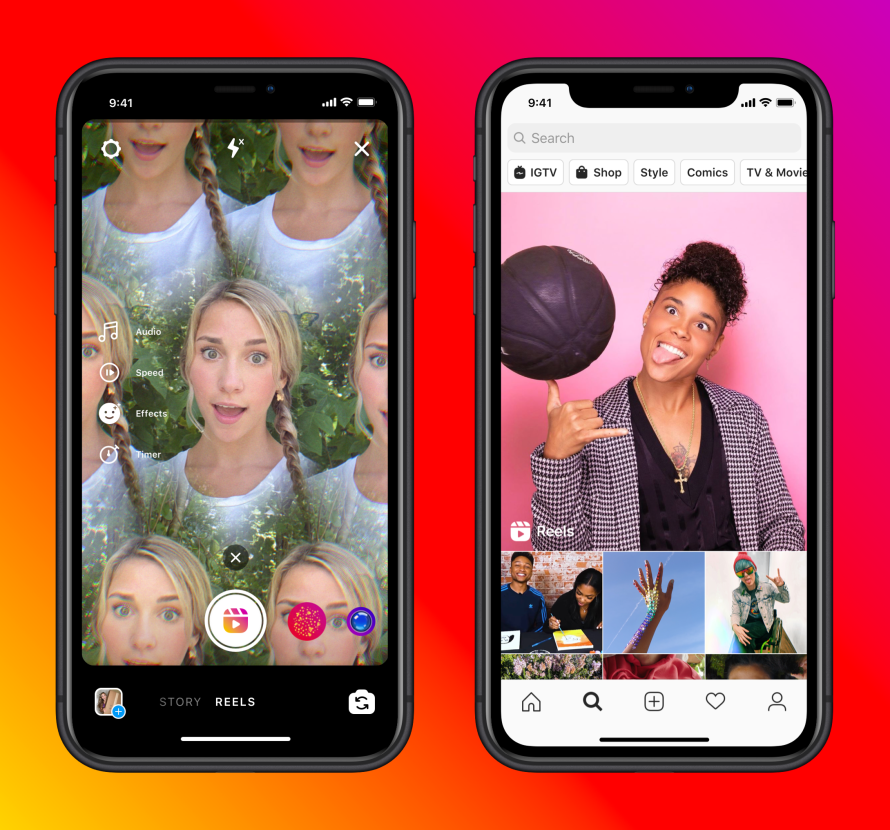 The reel on Explore showcases the best trending culture on Insta. Discover an entertaining selection of reels made by anyone on Insta, in a personalized vertical feed. You'll also see some Insta Reel with a Featured label. 
According to Instagram, "If your reel is featured in Explore, you'll receive a notification. Featured reels are a selection of public reel chosen by Instagram to help you discover original content we hope will entertain and inspire you."
Instagram Reels Features
Reels consist of five important features.
Audio

: You can search for a song from the music library of Instagram but if you don't want to use a music library then you can use your audio. it's simple now that you have audio, you can create reels with your audio by selecting "Use Audio" from your reel.
AR Effects

: the second feature is AR Effects, created by Instagram and Creators, and from this option, you can record multiple videos with different effects. This feature will come in handy for Creators.
Timer and Countdown

: This is the third feature of the Reels, set your time to record your clips, click press record and you will see a reverse countdown timer i.e 3-2-1.
Align

: Line up objects from your previous clip before recording next to help create seamless transitions for moments like outfit changes or adding new friends to your reel.
Speed

: Choose to speed up or slow down part of the video or audio you selected. This can help you stay on the beat or make slow-motion videos.
TikTok may be banned in the US but it is banned in India and so Instagram Reels will be used by many Creators and public figures because the features are similar to TikTok and creators need similar platforms like TikTok.