In a video distributed on Monday, a young woman is seen having a wound on her arm dressed, then speaking directly into the camera. "I am 21 years old and I am from Shoham," the woman says in the one-minute clip. She is currently in Gaza and has been treated in a hospital there. "Please get me out of here as soon as possible," she said.
It was unclear where, when and under what circumstances the video was made. According to media reports, the woman is an Israeli who also has French nationality.
The woman was reported missing after the massacre by Hamas terrorists in southern Israel, the reports said.
A spokesman for the military arm of Hamas had previously said that between 200 and 250 people were said to have been abducted to the Gaza Strip.
According to the video, Hamas is committed to a prisoner exchange.
Earlier on Monday, Iran's top diplomat and president, Ebrahim Raisi had said time was running out to reach a political solution and warned against the expansion of the Israel-Hamas war to other fronts.
Amir-Abdollahian said "the resistance leaders" will not allow Israel "to do whatever it wants in Gaza."
"If we don't defend Gaza today, tomorrow we have to defend against these (phosphorus) bombs in the children's hospital of our own country," he said.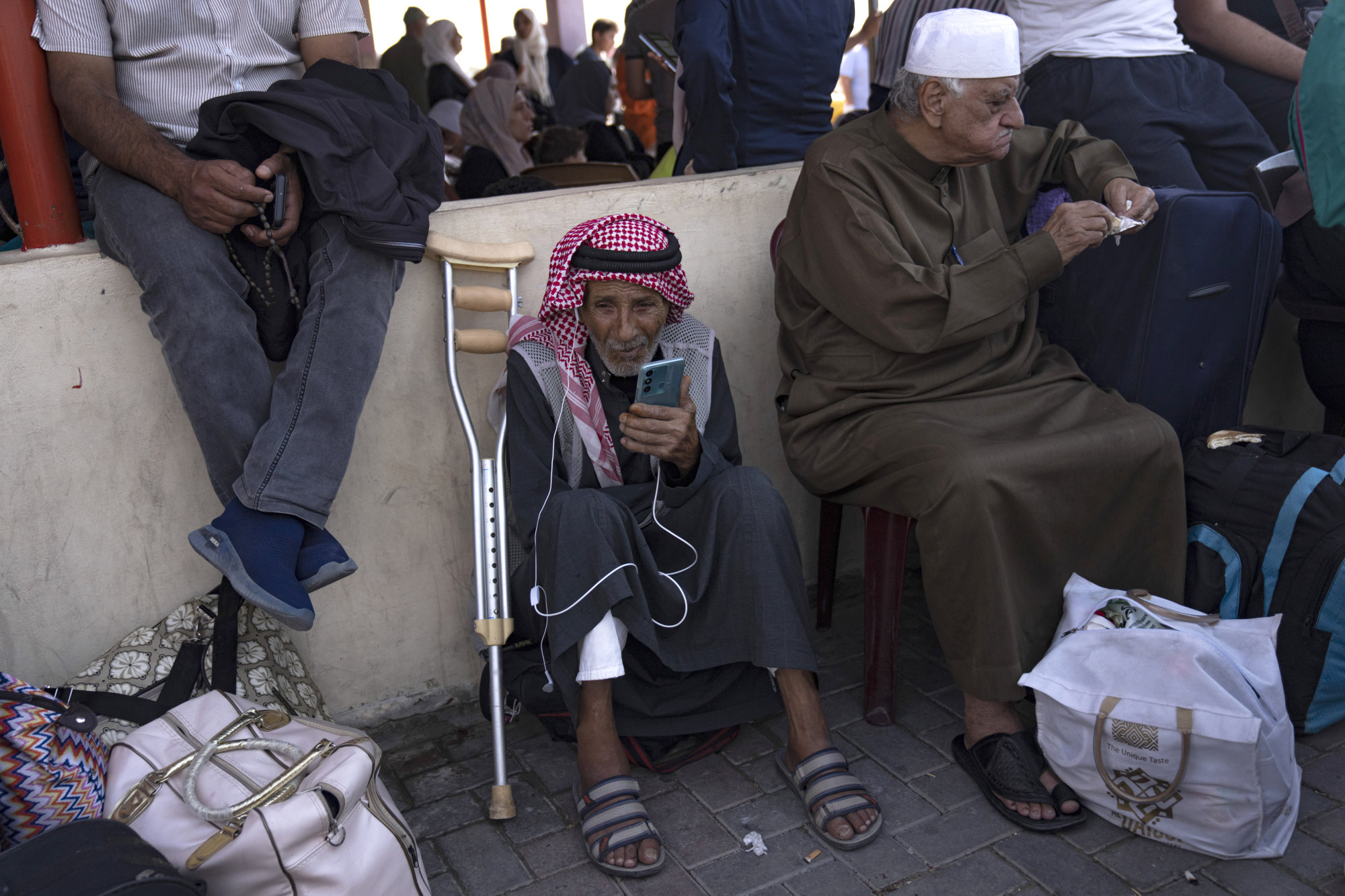 The remarks come as Israel prepares for a ground invasion into the Gaza Strip, where fears for Palestinians trapped in the heavily bombarded enclave have grown since Israel launched its aerial campaign.
Truckloads of aid idled at Egypt's border with Gaza on Monday, barred from entry, as residents and humanitarian groups pleaded for water, food and fuel for dying generators, saying the tiny Palestinian territory was near total collapse.
Hospitals were on the verge of losing electricity, threatening the lives of thousands of patients. Israel maintained air strikes across Gaza as a ground invasion loomed, while Hamas militants kept up a barrage of rocket attacks – and tensions mounted near the Israel-Lebanon border.
More than a week after Israel cut off entry of any supplies, all eyes were on the Rafah crossing, Gaza's only connection to Egypt. Mediators were trying to reach a ceasefire that would let in aid and let out trapped foreigners. Israeli air strikes forced the crossing to shut down last week, and local media reported Israel struck the crossing again on Monday.
Israel evacuated towns near its northern border with Lebanon, where the military has exchanged fire repeatedly with the Iranian-backed Hezbollah group.
Speaking to the Israeli Knesset, Israel's Prime Minister Netanyahu warned Iran and Hezbollah: "Don't test us in the north. Don't make the mistake of the past. Today, the price you will pay will be far heavier," referring to Israel's 2006 war with Hezbollah, which operates out of Lebanon.
Soon after he spoke, the Knesset floor was evacuated as rockets headed toward Jerusalem. Sirens in Tel Aviv warning of incoming rockets prompted US and Israeli officials to take shelter in a bunker, officials said.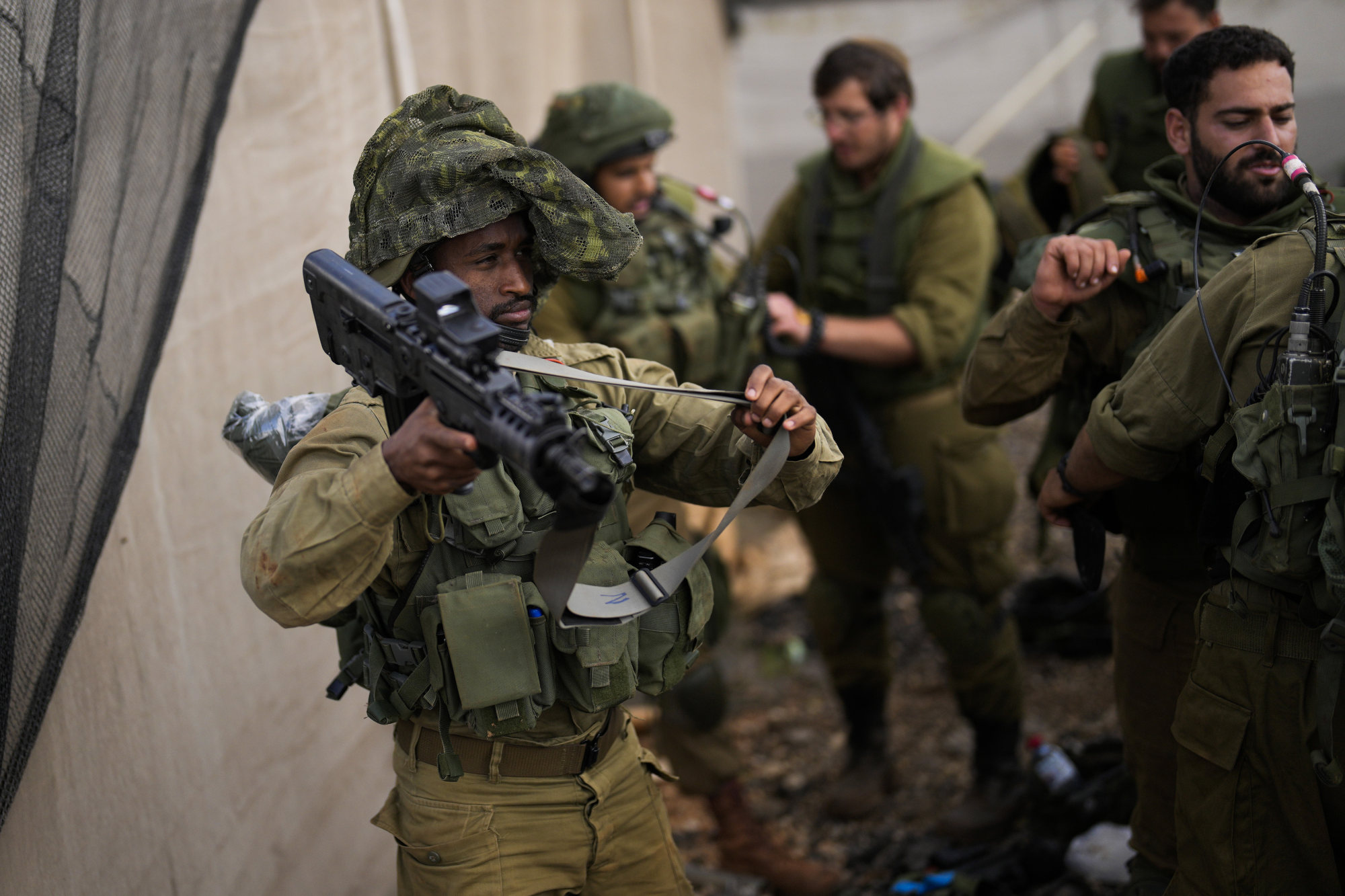 The Israeli military says it is trying to clear away civilians for their safety ahead of a major campaign against Hamas in Gaza's north, where it says the militants have extensive networks of tunnels and rocket launchers. Much of Hamas' military infrastructure is in residential areas.
Those fleeing northern Gaza still faced air strikes in the south. Before dawn on Monday, a strike in the town of Rafah collapsed a building sheltering three families who had evacuated from Gaza City. At least 12 people were killed and nine others remained buried under rubble, survivors from the families said. The strike reduced the house to a vast crater blanketed with wreckage.
Hospitals are expected to run out of generator fuel in the next 24 hours, meaning life-saving equipment like incubators and ventilators will stop functioning, the UN said. Thousands of patients' lives were at risk, the UN said.
More than 400,000 displaced people in the south crowded into schools and other facilities of the UN agency for Palestinians, UNRWA. But the agency cannot provide them any supplies. UNRWA said it has only 1 litre of water a day for each of its staff members trapped in the territory.
"Gaza is running out of water, and Gaza is running out of life," said UNRWA chief Philippe Lazzarini, calling for a lifting of the siege. "We need this now."
The medical aid group Medecins Sans Frontieres said many of its staff decided to stay in the north to treat wounded. They had run out of painkillers, and staff reported "wounded screaming in pain," it said.
Israel has said the siege will not be lifted until Hamas releases all the captives. The country's water ministry said water had been restored at one "specific point" in Gaza, outside the southern town of Khan Younis, but aid workers in Gaza said they had not yet seen evidence the water was back.
On the Gaza side of the Rafah crossing, crowds of Palestinians with dual citizenship waited anxiously, sitting on suitcases or crouched on the floor, some comforting crying infants.
Additional reporting by Associated Press, Agence France-Presse
EMEA Tribune is not involved in this news article, it is taken from our partners and or from the News Agencies. Copyright and Credit go to the News Agencies, email [email protected] Follow our WhatsApp verified Channel