"The soldiers killed terrorists and directed air forces to real-time strikes on targets and terror infrastructure," the IDF said.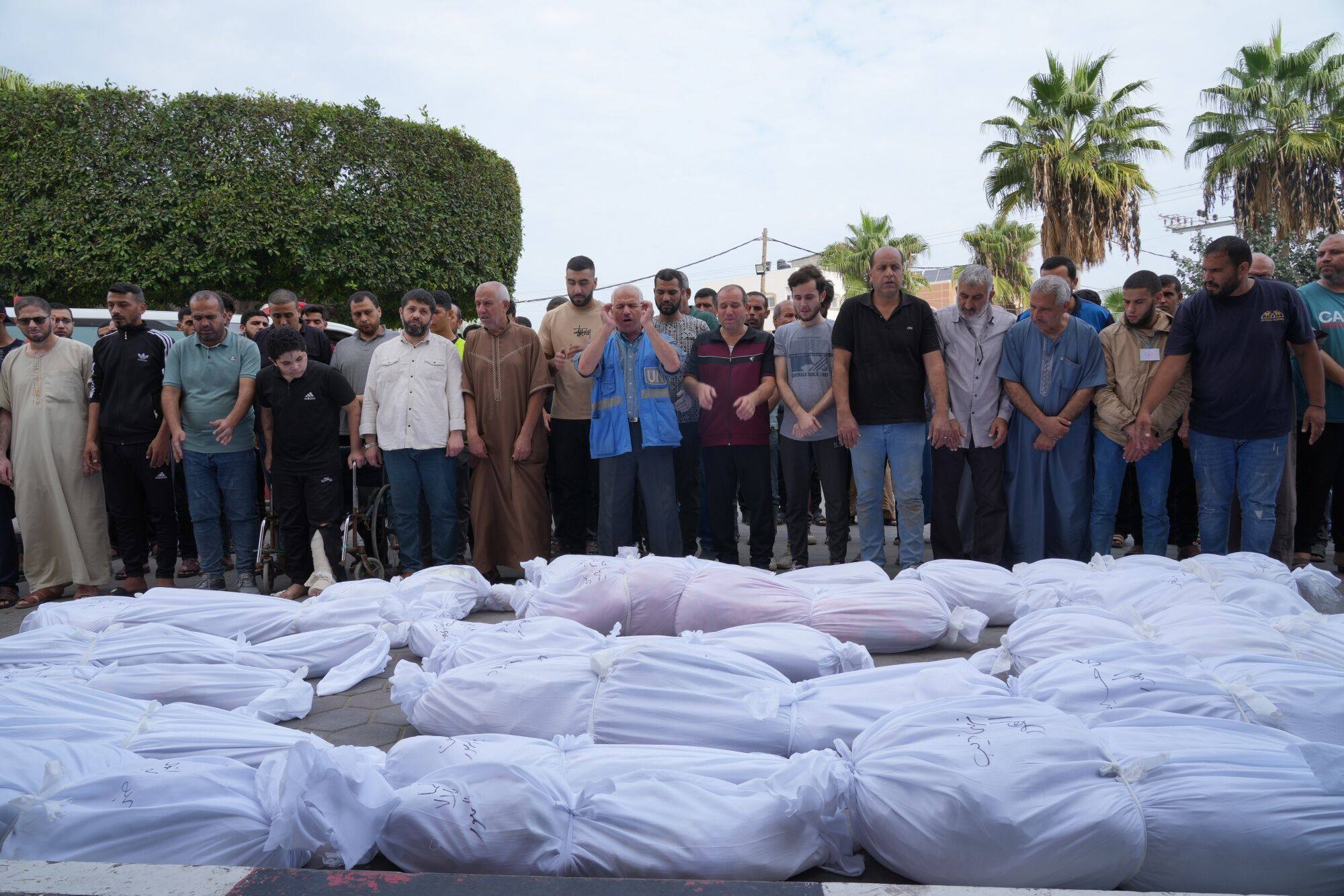 A World Health Organization official said Tuesday that a "public health catastrophe" was imminent in Gaza amid overcrowding, mass displacement and damage to water and sanitation infrastructure.
A spokesperson from the UN children's agency warned of the risk of infant deaths due to dehydration with just 5 per cent of normal water supplies available.
Israel bombed Gaza overnight in air, sea and ground attacks, targeting northwestern areas of the densely-populated Palestinian enclave where Israeli troops were operating on the ground, witnesses said on Tuesday.
The military said it struck Hamas targets across the territory but the north was "the centre of gravity".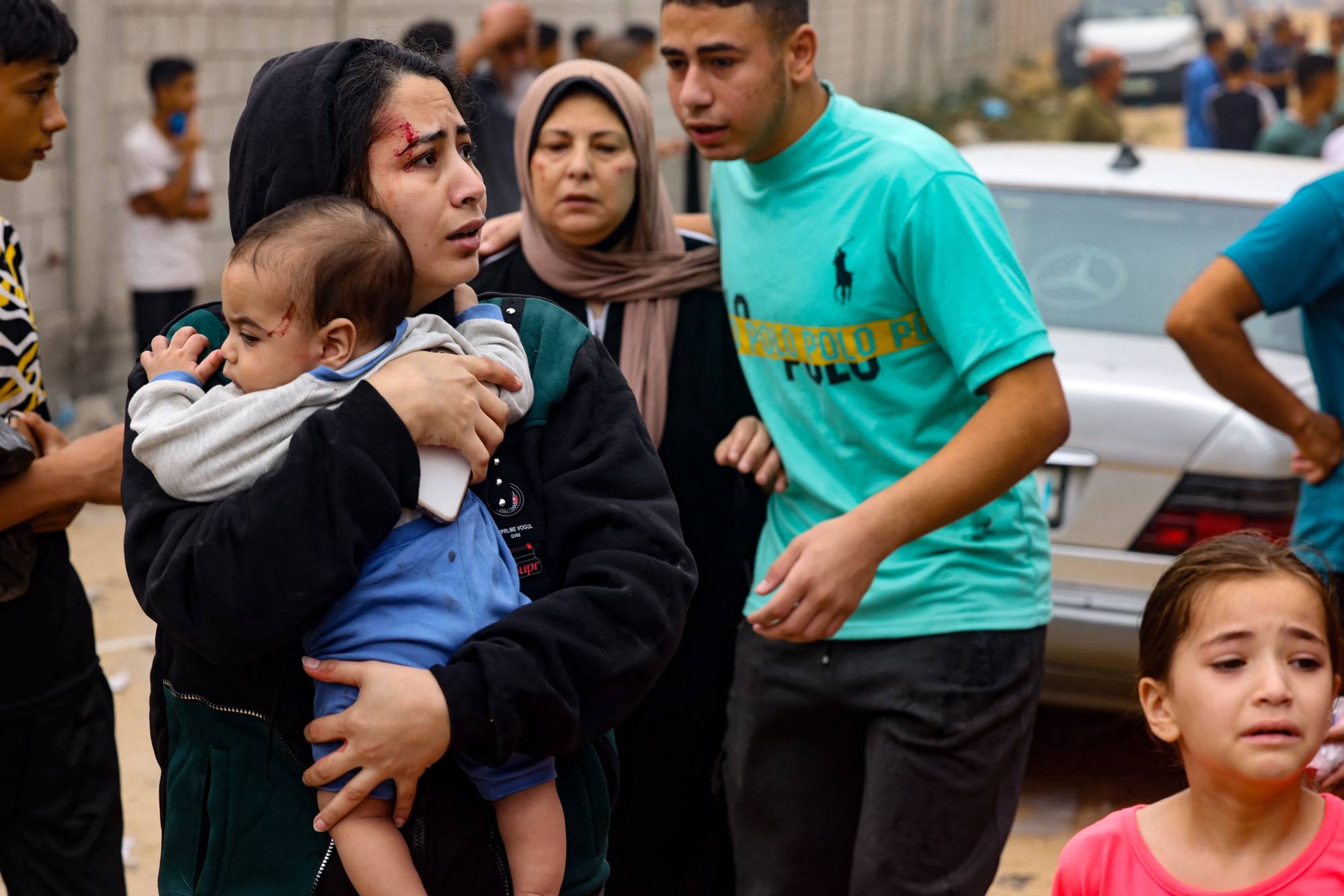 The Israeli army also demolished the West Bank home of exiled Hamas number two Saleh al-Aruri with explosives.
The United States and Arab countries have urged Israel to delay any ground operation in Gaza that would increase civilian casualties and might ignite a wider conflict.
Air raid sirens went off in the area of the Israeli city of Eilat on Tuesday and Israel said it downed an approaching "aerial target" but "there was no threat or risk to civilians".
Witnesses said Israeli forces targeted Gaza's main north-south road on Monday and attacked Gaza City from two directions. Israel's military said its troops freed a soldier from Hamas captivity, saying Ori Megidish, 19, was "doing well" and was with her family.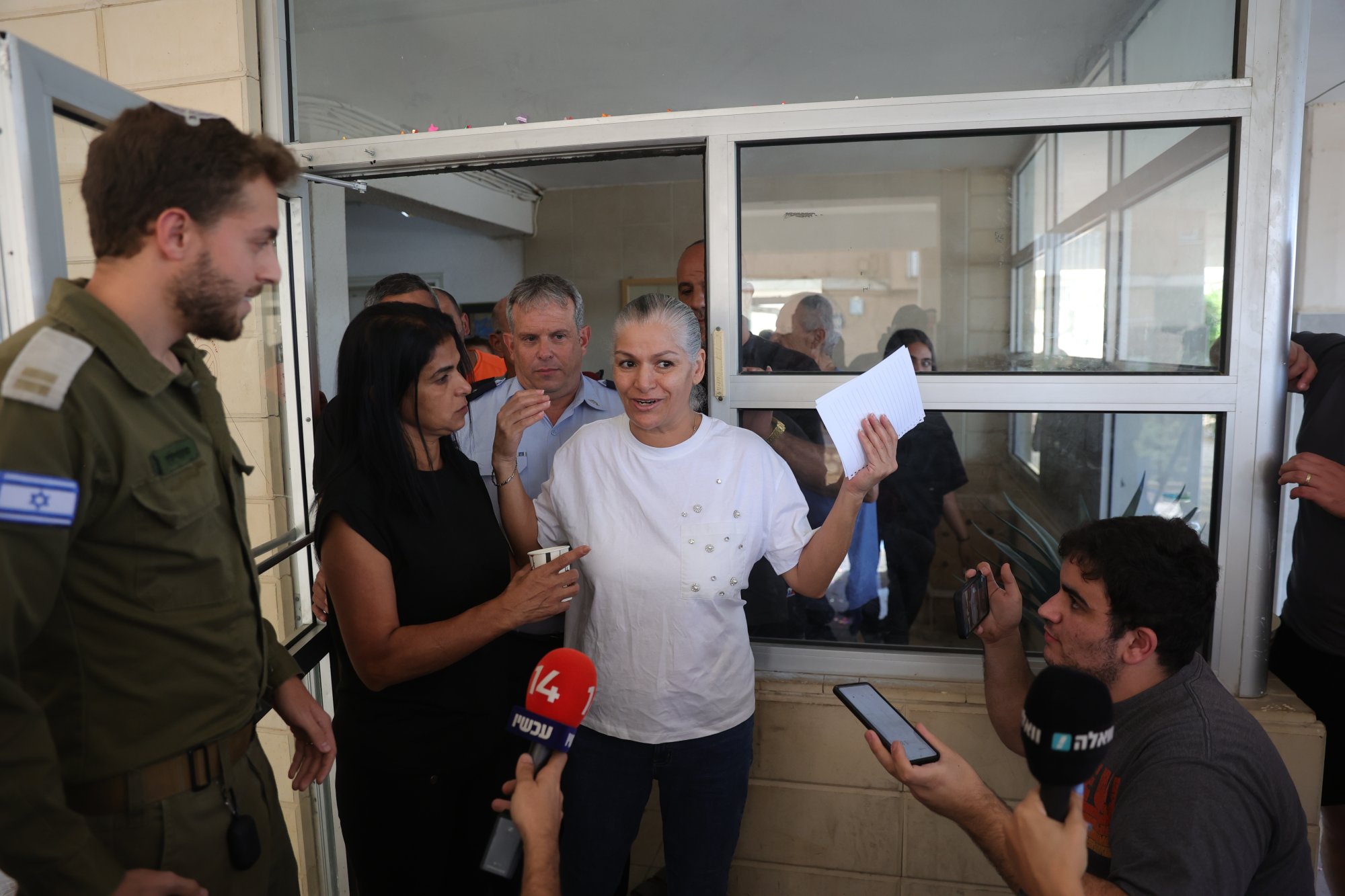 Hamas has released four civilians from the 240 hostages Israel says were captured on October 7. Many are believed to be in the tunnels.
Hamas's armed wing al-Qassam said militants clashed on Tuesday with Israeli forces "invading the southern Gaza axis," adding that four vehicles were targeted with al-Yassin 105 missiles, referring to locally produced anti-tank missiles.
The militants also targeted two Israeli tanks and bulldozers in northwest Gaza, al-Qassam said. Reuters was unable to confirm reports of fighting.
Gaza health authorities say that 8,306 people, including 3,457 minors, have been killed in Israeli attacks since October 7. UN officials say more than 1.4 million of Gaza's civilian population of about 2.3 million are homeless.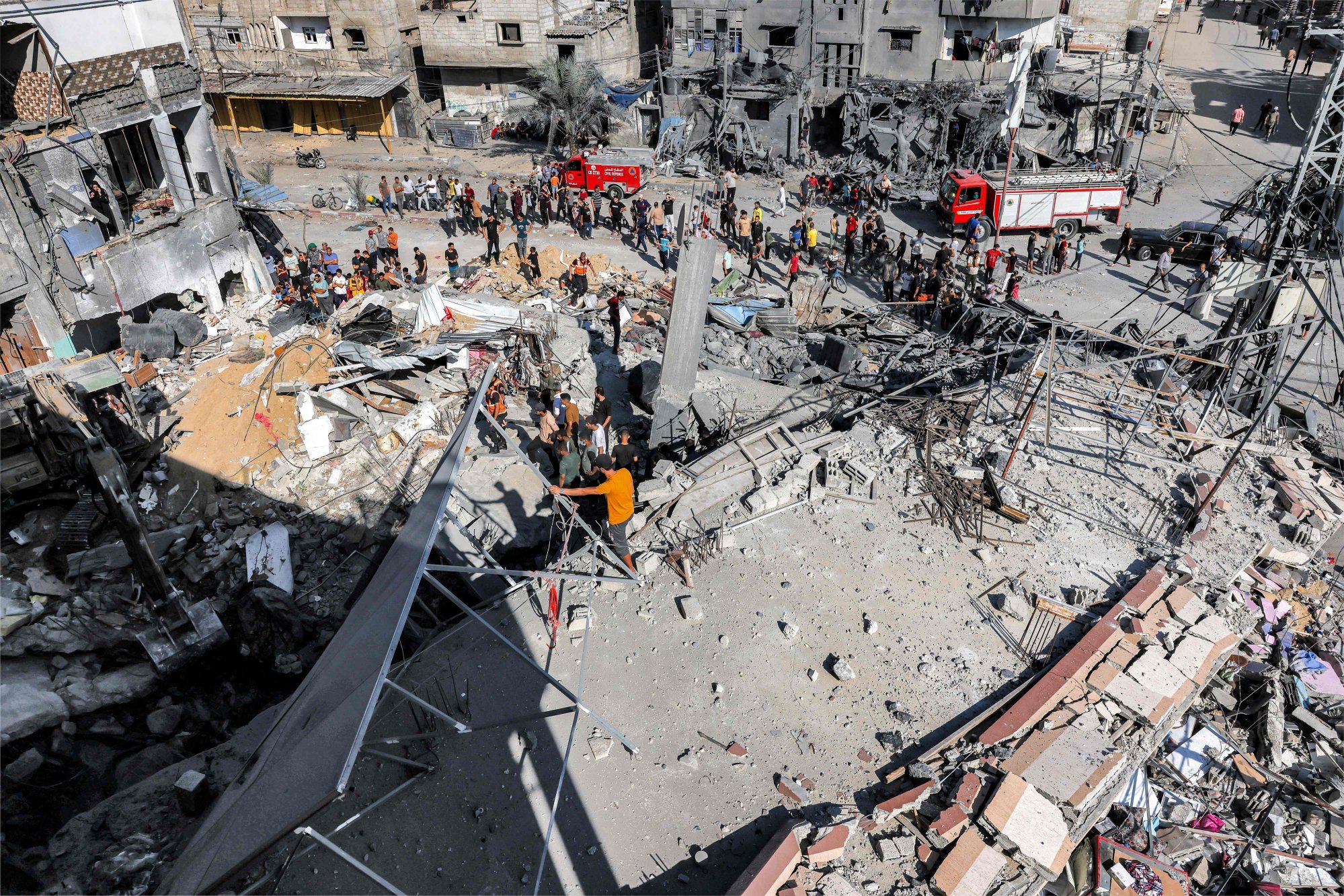 The mounting death toll has drawn calls from the US, Israel's top ally, other countries and the UN for a pause in fighting to allow more aid to reach Gaza.
Netanyahu said on Monday that Israel would not agree to calls for a ceasefire, which would be "calls for Israel to surrender to Hamas, to surrender to terrorism, to surrender to barbarism. That will not happen".
Gaza civilians are in dire need of fuel, food and clean water. Air strikes on Monday night outside the Indonesian Hospital in the northern Gaza Strip caused a power cut and doctors feared for the lives of 250 injured Palestinians as fuel runs low.
No fuel means no power, which would mean "the inevitable death of many patients" in intensive care and surgery departments, said Dr Moaeen Al-Masri.
Footage obtained by Reuters showed Palestinians carrying bodies of victims of Israel's ground offensive on a donkey cart to hospital. Dozens of Palestinians walked behind, chanting "Allah Akbar" (God is greatest).
Officials at the Turkish Friendship Hospital in Gaza City said bombing damage had endangered the lives of cancer patients.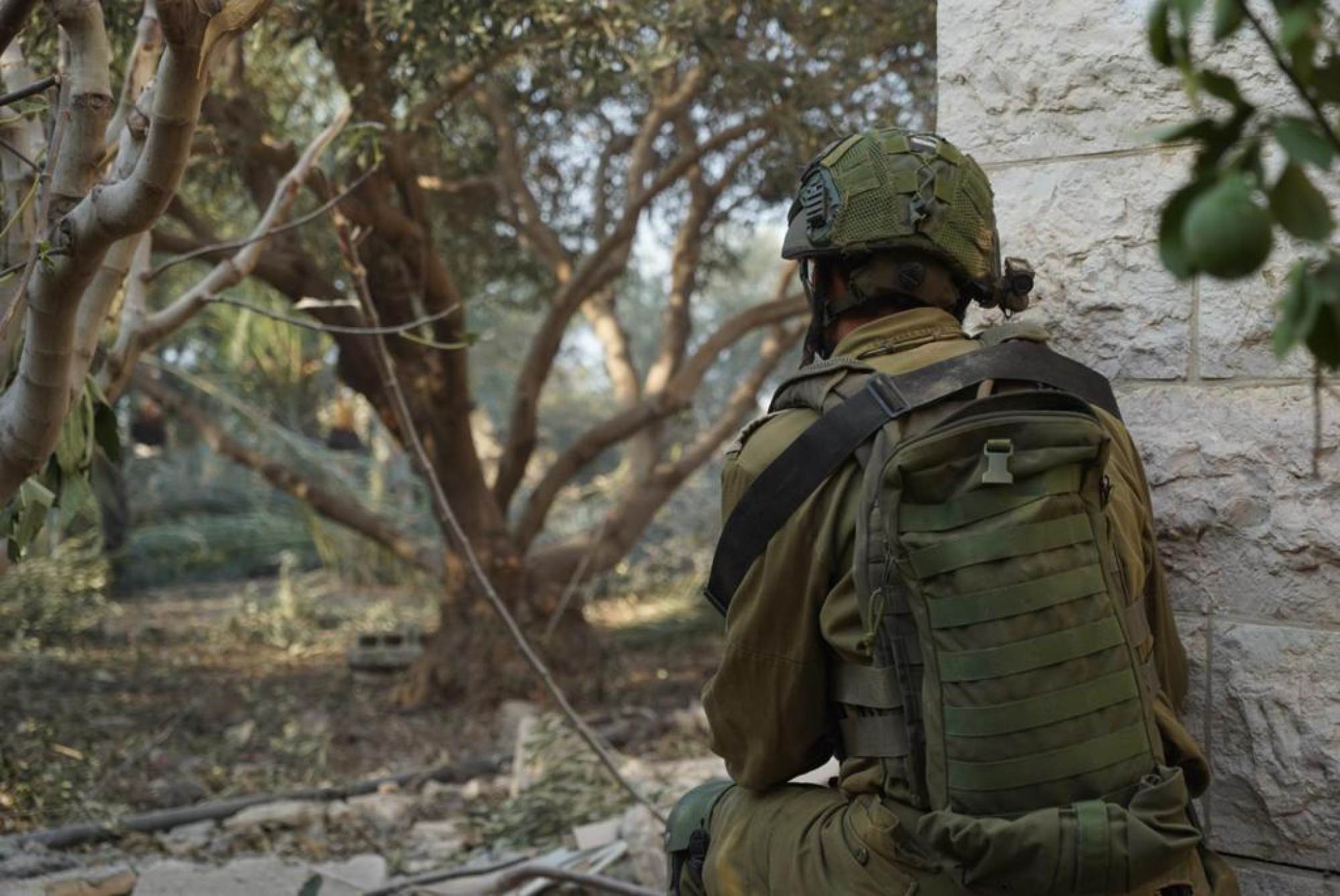 The UN humanitarian office (OCHA) said the water supply through a pipeline from Israel to southern Gaza was cut off on Monday and the repair of another pipeline to central Gaza did not take place.
"At the time of writing, no water is provided to Gaza from Israel," OCHA said on its website.
Civil order has broken down with people storming warehouses in search of food, putting four UN aid distribution centres and a storage facility out of action, the United Nations agency for Palestinian refugees (UNRWA) said.
"It's a disaster on top of a disaster," World Health Organization regional emergencies chief Rick Brennan said.
Aid trucks have been trickling into Gaza from Egypt over the past week via Rafah, the crossing that does not border Israel and the main point of aid delivery since Tel Aviv imposed a "total siege" on the enclave.
The UN said 26 trucks entered the crossing on Monday, a mere fraction of what arrived before the war.
Hamas released a video Monday showing three female hostages, identified by Netanyahu as Yelena Trupanob, Danielle Aloni and Rimon Kirsht. Aloni gave an angry message to Netanyahu, who condemned the video as "cruel psychological propaganda" and said Israel's ground campaign created possibilities for rescuing hostages.
The conflict has led to demonstrations worldwide supporting the Palestinians, and antisemitic and Islamophobic harassment.
EMEA Tribune is not involved in this news article, it is taken from our partners and or from the News Agencies. Copyright and Credit go to the News Agencies, email [email protected] Follow our WhatsApp verified Channel