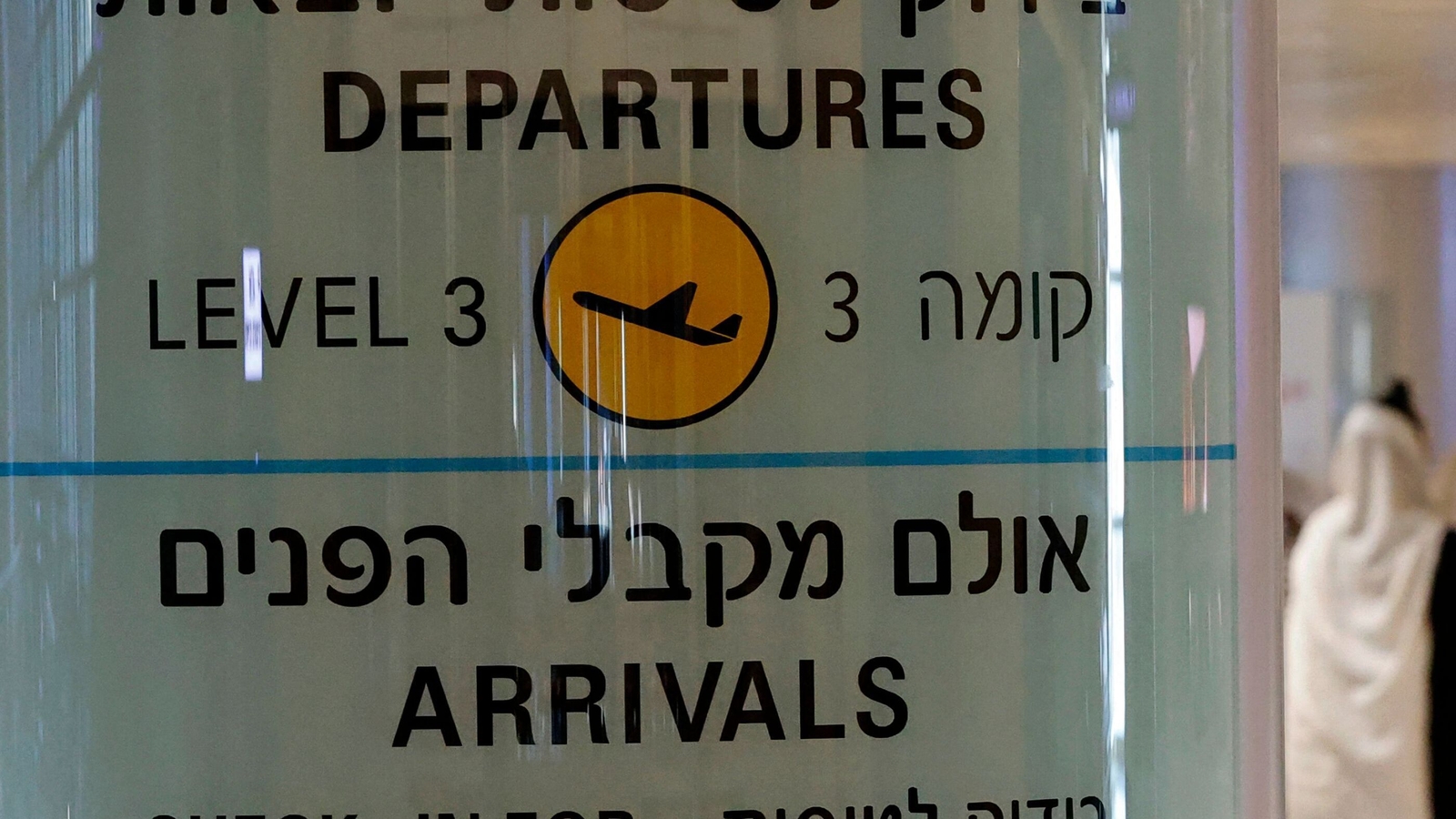 Israel has identified a case of a Covid-19 variant with a large number of mutations first detected in South Africa, the health ministry has said.
"The variant discovered in southern African states has been identified in Israel," the ministry said, adding it was recorded "in a person who returned from Malawi".
Two more cases were detected in "people returning from abroad", it said, adding that they had been placed in quarantine.
The three people were all vaccinated, the health ministry said, without specifying the number of doses or the type of vaccine.
News of its spread to Israel comes a day after scientists in South Africa said they had detected the new B.1.1.529 strain with at least 10 mutations, compared with two for Delta.
The variant was of "serious concern" and had been blamed for a surge in infection numbers, authorities in South Africa said yesterday.
It had also been detected in Botswana and Hong Kong among travellers from South Africa, they said.
Israel was one of the first countries to launch vaccines against the coronavirus last year thanks to a deal with Pfizer that gave it access to millions of doses in exchange for data on the vaccine's efficacy.
More than 5.7 million of the country's nine million people are now fully vaccinated.
Israeli Prime Minister Naftali Bennett called a meeting this morning with public health officials and his government to take stock of the Covid situation in the country.
The World Health Organization is due to hold a meeting later today to decide if the new strain should be designated a variant of "interest" or of "concern".
---
---
Israel had already last night placed on its "red list" the southern African nations of Botswana, Eswatini, Lesotho, Mozambique, Namibia, South Africa and Zimbabwe because of the discovery of the variant.
Over the summer, Israel experienced an upsurge in coronavirus infections, fuelled by the Delta variant, and launched one of the earliest campaigns for booster shots.
On Tuesday, Israel rolled out Covid-19 vaccinations for children aged five to 11, one of only a handful of countries to inoculate minors that young as it seeks to stem another pandemic wave.
Earlier this month, Israel held a "war game drill" in case of an outbreak of a new lethal variant of Covid-19.
The simulation covered different aspects of a crisis, including mass inoculation, ordering curfews and imposing a flight ban.
Germany to declare South Africa virus variant area – sources
Germany will declare South Africa a virus variant area after the detection of a new Covid-19 variant there, a health ministry source said.
The decision, which will come into effect from tonight, will mean airlines will be allowed to fly only Germans to Germany from South Africa, according to the source.
Returning Germans, even those who are vaccinated, will then have to spend14 days in quarantine.
"This newly discovered variant worries us. That is why we are acting pro-actively and early here," Health Minister Jens Spahn said.
"The last thing we need now is a new variant being introduced that causes even more problems."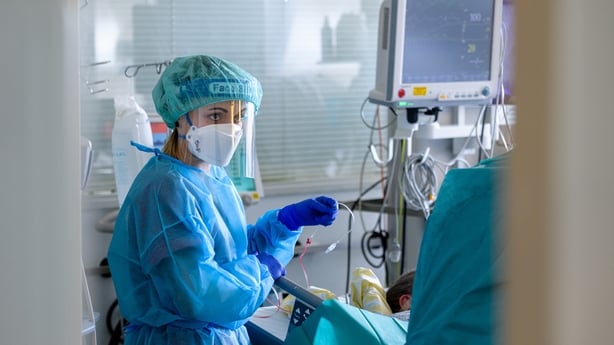 It comes as Germany reported a new record of more than 76,000 Covid-19 infections in a day as its air force got ready for the first time in the pandemic to fly severely ill patients to other parts of the country to unburden struggling hospitals.
The day before, Germany had crossed the threshold of 100,000 Covid-19-related deaths amid warnings from hospitals mainly in the south and the east of the country that their intensive care units are filling to capacity.
Later today, the German air force will transport severely ill Covid-19 patients from the southern town of Memmingen to Muenster near Osnabrueck in the north to relieve clinics in the south, a security source said.
It is the first time that the air force has to use its so-called "flying intensive care units", planes fitted with up to six ICU beds, to transfer Covid-19 patients within Germany.
Mr Spahn said Germany needs to take decisive action now or else face drastic measures in the coming weeks that could include a complete reduction in contacts between people.
"Everything we don't decide now, everything we don't reduce now in terms of contacts, will require even more drastic measures in two or four weeks' time," he told a newsconference in Berlin.
"That is our appeal: massive restrictions of contacts," he said, calling for this to be supported by Germany's regions or else there could be a "complete" reduction, he said, without using the word "lockdown
Italy imposes entry ban on southern African states over variant
Italy has imposed an entry ban on people who have visited a group of southern African states, including South Africa, in the last 14 days, due to the spread of a new Covid-19 variant there.
Italian Health Minister Roberto Speranza signed an executive order banning entry from South Africa, Lesotho, Botswana, Zimbabwe, Mozambique, Namibia and Eswatini in last 14 days, a statement said.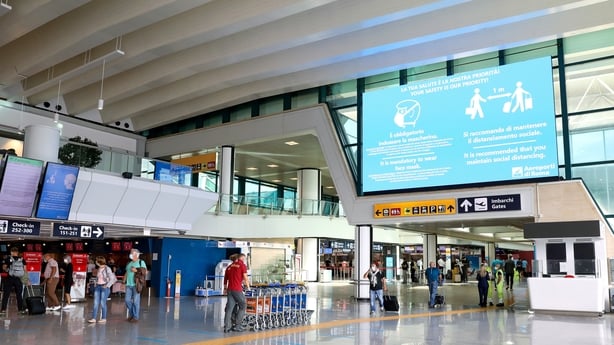 "Our scientists are studying the new B.1.1.529 variant. In the meantime, we will adopt the greatest possible caution," Mr Speranza said.
The variant has a "very unusual constellation" of mutations, which are concerning because they could help it evade the body's immune response and make it more transmissible, South African scientists say.
Belgium shuts nightclubs, closes bars early to fight fourth wave
The Belgian government has brought in new restrictions such as early closing of bars and full closure of nightclubs for three weeks to reduce social contact and curb a rapidly spreading fourth wave of Covid-19 infections.
"We are confronted with a situation now that is worse than the most pessimistic view of the experts from only two weeks ago," Belgian premier Alexander De Croo told a news conference, saying that the strain on the health service was mounting.
The new measures come just a week after a previous package of coronavirus restrictions, including enforcing wider use of masks and more working from home.
Under the new rules, Christmas markets, cultural sites, bars and restaurants will have to close at 11pm with a maximum of six people per table.
Private parties and gatherings are also banned, unless they are for weddings or funerals
India to tighten Covid-19 testing for tourists amid new variant concerns
India issued an advisory to all states to rigorously test and screen international travellers from South Africa and other "at risk" countries amid concerns over the new variant, after easing some of its travel restrictions earlier this month.
The federal health ministry said reports of mutations in the variant had "serious public health implications".
"This variant is reported to have a significantly high number of mutations, and thus, has serious public health implications for the country in view of recently relaxed visa restrictions and opening up of international travel," health secretary Rajesh Bhushan said in a letter to states late yesterday.
While some major Asian countries rushed to tighten border controls and restrict travellers, India had not yet issued a notification, a senior government source said.
"This has not been studied fully by Ministry of Health," the source said.
India, the world's second-worst affected country by Covid-19, posted the smallest rise in new cases in one-and-a-half years this week, due to rising vaccinations and antibodies in a large section of its population from previous infections.
The country's total cases of the coronavirus reached 34.56 million today. India's daily caseload has halved since September and the country reported 10,549 new cases.
Earlier this month, India identified ten countries "at risk" that includes Europe, Britain, China, South Africa, and New Zealand, among others. And has opened its borders to 99 countries overall.